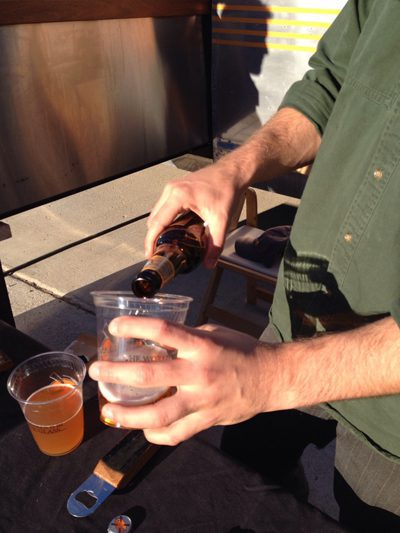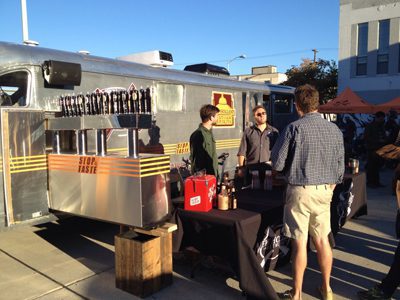 Celebrating an anniversary should be mandatory. Celebrating 125 years in business should be legendary.
Carhartt is doing exactly that. Born in Detroit, this iconic brand has partnered with Holland's best brewery to create a beverage dedicated to its customers. Together, Carhartt and New Holland Brewing Co. are taking their "Carhartt Woodsman" on the road to share this tasty adult beverage and their stories.
According to Carhartt officials, the Carhartt Woodsman "was brewed to be enjoyed after a long, hard day at work while sitting with a buddy on the tailgate of a pickup truck; a refreshing reward after a job well done." So far, they've got through Chicago and Milwaukee on their way to Denver for the Great American Beer Festival.
The first stop was at Detroit's Ponyride, a collaborative workspace in the city's Corktown district. The goal of this tour, said Carhartt's Vice President of Marketing Tony Ambroza, was to give hometown fans as well as those working hard to create a new Detroit a pat on the back, a warm meal and a beer on a great early fall day.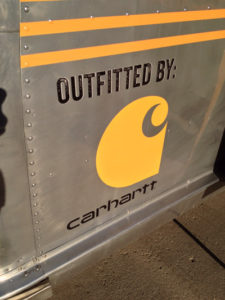 "Being part of Detroit's maker movement and being an advocate for (area businesses) is what Carhartt stands for. We're excited to be a part of it," Ambroza said. "It's going to take many people doing something together to make a difference."
Having New Holland as a partner has been one of the best parts of celebrating Carhartt's anniversary, he said. The job of creating a beer together had many benefits, Ambroza added.
"We went through multiple rounds of tastings," he laughed. "Working with New Holland from start to finish was a terrific experience – we wanted Michigan companies to be part of every part of the process, like using local hop farms."
The Road Home crew was on site, grilling and handing out brews. It was a diverse mix of tent campers, local small-business owners brewers, storytellers and tradespeople from New Holland, Carhartt and beyond. The idea, Ambroza said, was to reach out to hear and share stories with the people who make our country's landscape unique.
On site was New Holland's newly-renovated Stop & Taste trailer, a 34-foot Spartan trailer from 1949, geared up with a 20 tap, glycol chilled draught system for outside service, a lounge outfitted in Carhartt upholstered benches and wet bar inside.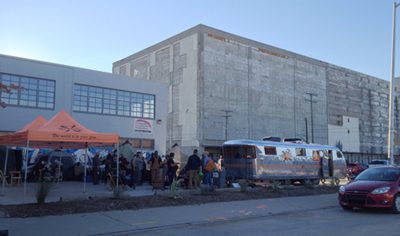 Carhartt hopes to be around for many more decades to come, Ambroza noted.
"We're very fortunate to be a brand people wear and care about," he said.
Some background: Established in 1889, Carhartt is a global premium work wear brand with a rich heritage of developing rugged apparel for workers on and off the job. Headquartered in Dearborn with about 4,400 employees worldwide, Carhartt is privately owned and managed by the descendants of the company's founder, Hamilton Carhartt.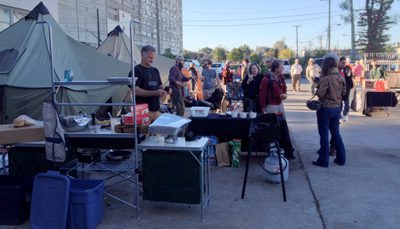 New Holland Brewing Co.'s roots in the craft industry go back to 1997. It considers itself an "artisan" brewer, fostering rich experiences for its customers by "creating authentic beer, spirits and food while providing great service." Its mission is "to improve the lives of craft consumers everywhere is seen in our diverse, balanced collection of beer and spirits."
You can follow their progress on Facebook, Twitter & Instagram via #CarharttWoodsman. For more information, visit www.carhartt.com.