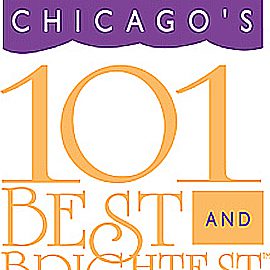 Aug. 8, 2013
Enriched employees. That is the bottom line for successful businesses. Employees must feel valued, inspired, engaged and creative for companies -" and their communities in which they operate -" to grow. Chicago's 101 Best and Brightest Companies to Work For in 2013 display perfect examples of these traits.
These companies, selected by the National Association For Business Resources, are assessed on their human resource programs in categories including employee enrichment and training, diversity, communication, retention, work-life balance and more -" and have come out on top.
It all comes down to creating a company culture that helps workers and managers alike to strive for excellence and innovation in their daily practices. They must feel appreciated and respected. It is a top-down culture for Chicago's 101 Best and Brightest, where employees from the C-suites on down embrace their company missions and positive work environments. These attributes all contribute to business success.
"Profitability and stability is essential for businesses in today's economic climate. Companies that recognize that their employees are the key to their success achieve staying power. Our 2013 winners create their human resource standards to ensure employee satisfaction and they set standards for every business to aspire toward," said Jennifer Kluge, NABR president. "We are proud to honor this year's winners."
The companies also competed for 12 Elite awards, with one honor granted in each category, as well as a Best of the Best award. The winners celebrated their accomplishments in a gala Aug. 5 at Oak Brook DoubleTree.
These Elite Chicago companies represent the best practices in human resources programs. The winners are selected based on their overall high scores and are then named an Elite winner in their respective category. The most prestigious award, the "Best of the Best," was presented to Capital One Financial of Lake Forest, Ill., which demonstrated excellence in all categories.
The elite winners and their categories were:
FONA International Inc., Geneva
Compensation, Benefits and Employee Solutions
LaSalle Network, Chicago
Employee Enrichment, Engagement & Retention
Omron Automation, Schaumburg
Community Initiatives and Safety
Ernst & Young LLP, Chicago
Employee Education and Development
Greeley and Hansen LLC, Chicago
Recruitment, Selection and Orientation
Assurance, Schaumburg
Employee Achievement and Recognition
WOW! Internet, Cable & Phone, Naperville
Communication and Shared Vision
VW Credit Inc., Libertyville
Diversity and Inclusion
Care Communications Inc., Chicago
Work-Life Balance
Arrow Strategies LLC, Chicago
Strategic Company Performance
Fusion OEM, Burr Ridge
The Best of the Best Small Business
Capital One Financial, Lake Forest
The "Best of the Best" Overall Award
Chicago's 101 Best and Brightest Companies to Work For in 2013 deserve our applause.