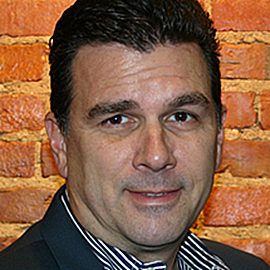 By Jeff Walter
March 21, 2013
An emerging and encouraging trend in business is adopting a "blended learning" approach to educating the workforce. Blended learning has proven to be a best-of-both-worlds scenario. It combines the effectiveness of instructor-led training (ILT) in a traditional classroom with the ease of Internet-delivered eLearning modules.
The combination of blended learning and assessment that results in certification for specific goals accomplished and/or skills acquired has proven to be even more effective method of improving the customer experience.
This added proficiency -" with a corresponding increase in profitability for the companies leveraging this approach – is especially apparent with retail organizations with customer-facing staff. As associates polish their skills and increase their knowledge of the products and services offered, they are better prepared to handle interactions with customers. Not only are customers more satisfied with the interaction with informed salespeople capable of dispensing valuable advice and recommendations, but the employees themselves are able to leverage the learning opportunity and improve their professional standing.
One of our clients employing this approach is an auto parts supplier with numerous retail locations. Meeting the training demands of such a large and geographically diverse retail network created the need for a new method of knowledge sharing. It is using the learning management system (LMS) for employee on-boarding of certain "soft skills" such as leadership, time management and diversity awareness training.
The LMS also delivers specific information about the company's product line, proper method of installing various parts and serves as a repository of frequently asked questions and the appropriate responses.
They have created specific tasks and training events so that they can track progress toward completion of certain topics. In the past, this information was sometimes communicated verbally with no means of verification. Using the self-study capability of the LMS, an administrator can quickly create a course that instructs associates to login to a company intranet site and read the appropriate training content.
Team members can self-certify that they have viewed and understand the target material, giving the management team confidence that their employees have been exposed to the pertinent information. For example, a one paragraph statement describes how to correctly process a gift card transaction. The information is on an intranet site in a Wikipedia-style format. The associate simply needs to search for the keyword "gift card" and then read the information.
The benefits for management, employees and vendors were immediately apparent:
-¢Faster training deployment cycle
-¢Higher rates of user adoption
-¢Lowered training costs by 1/3
-¢Lower support response times
-¢Ability to track student progress and courses completed
In addition to a more satisfactory customer experience, it also provided a road map for associates to pursue for career enhancements within the organization. It enabled motivated individuals with a good work ethic to distinguish themselves to management.
The certifications awarded for course work mastered soon became a proud badge of accomplishment and helped propel the professionalism of all staff. Not only did the training and certification become a differentiator for the individual, it also helped our client create a distinction between its staff and that of its competitors.
Consider another scenario that would benefit from staff certification: authorized equipment repair.
When a business depends on specialized equipment to conduct its business, downtime means loss of revenue. Business continuity is not only desirable; it's often the difference between success and failure.
How can a company ensure that equipment is correctly fixed in a timely fashion? Training, assessment and certification all contribute to making certain that the technician is capable of diagnosing the problem correctly and providing the most appropriate course of action to remedy the situation. The certification and opportunity to access student records in a real-time fashion also provides management with the knowledge necessary to assign the best technician for the specific equipment.
One thing we've noticed is that the companies that have emerged from the downturn in the economy in a stronger position relative to their competitors are the ones that have embraced training the workforce to more effectively deal with challenges.
We can't make all the potential problems for businesses disappear, but through a well-designed blended learning, assessment and certification regimen, we can help to make sure they are handled in as expeditious a manner as possible.
Jeff Walter is CEO of Latitude Consulting Group, a senior technology consultancy, and Latitude Learning, a learning management software company. Walter brings more than 20 years of experience in leveraging information technology to solve strategic business problems for organizations. He can be reached at www.LatitudeCG.com.