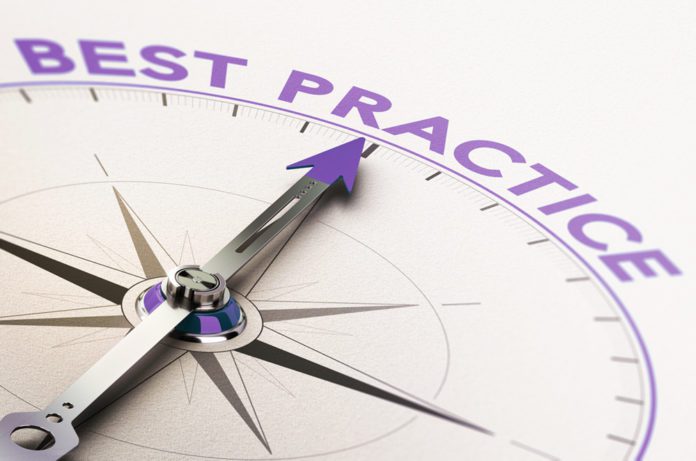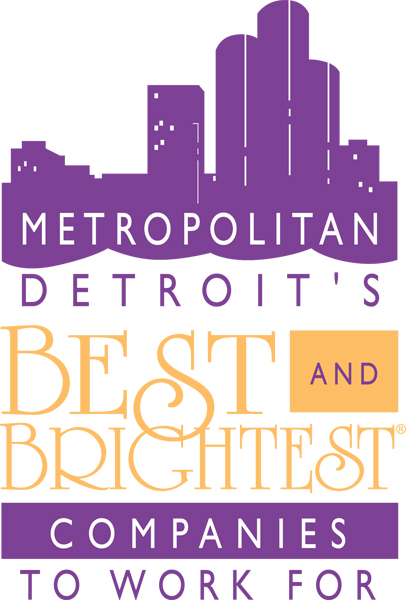 Participants in the Best and Brightest Companies to Work For competition already appreciate how a commitment to excellence in an organization's human resources practices and employee enrichment initiatives can pay off in the long run.
At the September 21, 2018 event, held at the Detroit Marriott Renaissance, several panelists highlighted how they handled one situation that could serve as an inspiration for others faced with similar challenges. The result: a useful and resource-rich discussion that those who attended the event will be processing in the days, weeks and months to come.
For Jennifer Sulak Brown, vice president of Human Resources at Barton Malow, a focus on innovation and communication to employees is a big part of how the firm helps people throughout their careers. She recalls how one employee was able to bring forward a technology that was adopted throughout the firm and another who applied coding skills to improve the workflow for others. Her point: everyone can be something bigger than their job.
The sense of family in an organization like Digitas is something that Omari Francis, the firm's vice president, Detroit Project Management, highlighted, referencing the similar DNA and drive that exists in its workforce. Looking for ways to foster trust with the Digitas team and embracing a "playful spirit" gives that team the energy to face the challenges with vigor.
Saylor Frase, CEO of Nuspire Networks, said a hyper-focus on a team that creates policies and structure around culture is a practice that's done in a deliberately thoughtful manner, with an emphasis on the leadership that's critical to building a positive culture. It all starts at the top by empowering the managing of culture.
For Patty Jones, chief human resources officer at Michigan First CU, facing the challenge of turnover in the organization began four years ago. A key insight—that people really do leave leaders—led to the creation of the organization's own leadership academy where aspiring leaders go through a multi-level skills development curriculum that ends with graduates travelling to Gettysburg to walk the battlefield.
Michael F. Cooper, corporate president and managing principal, of HED, which has won the Best and Brightest designation all 19 years its been in existence, concurred that leadership is key in any workforce initiative.
The full list of the winners of the Best and Brightest Metro Detroit event can be found HERE.
Elite winners include:
Blue Chip Talent
Communication and Shared Vision
www.bctalent.com
This trusted, award-winning IT & Engineering Talent Acquisition Partner has been building relationships with quality, skilled professionals and matching them with reputable companies with for over 20 years. Blue Chip's senior leadership is strategically positioned in cubicles, not offices with walls, to be near their entire team so they can engage in ongoing dialogue with them. In addition, the President's and CEO's office doors are always open for spontaneous "pop-ins" for any topic of discussion.
Lake Michigan Credit Union
Community Initiatives
www.lmcu.org
Founded in 1933, Lake Michigan Credit Union is the largest credit union in Michigan. The organization's commitment to community and educational outreach is rooted in the belief that service is an essential part of good corporate citizenship. Making a positive impact in the communities of its members and its employees through donations, sponsorships, and volunteerism, LMCU donated nearly $300,000 to community partners in the past year.  Gifts did not stop with the issuing of a check, but in most cases were accompanied by larger involvement including volunteerism and other elements of organizational support.
Greenleaf Trust
Compensation, Benefits and Employee Solutions
www.greenleaftrust.com
With offices in Kalamazoo, Grand Rapids, Birmingham, Petoskey and Traverse City, Greenleaf Trust is an independent Michigan-chartered trust-only bank, exclusively focused on wealth management, trust and estate administration, and administration of company-sponsored retirement plans. Greenleaf offers its team members industry-leading compensation, benefits, time off and overall work-life balance.  Last year, team members received and average salary increase of 4.2 percent, with an average of a 16 percent bonus at year-end based on their profitability and  individual performance.
Technosoft Corp.
Diversity and Inclusion
www.technosoftcorp.com
At Technosoft, the mission is to Go Beyond. They have proven capabilities to find, hire, and manage skilled technical talent. Throughout the year, they celebrate the Asian Indian culture by celebrating Southeast Asia holidays such as Diwali, Pongal, and Ramadan. Additionally, their luncheons are usually inclusive of all cultures, containing a plethora of dishes that range from American to Asian Indian cuisine.
EDSI Solutions
Employee Achievement and Recognition
www.edsisolutions.com
EDSI is a national workforce development and talent solutions consulting company with a passion for helping people and companies in transition. This organization's CEO sends personal cards to recognize employee achievement. Enclosed with each card is a company coin with the company's logo on one side and the core values on the back (Show Up, Smile, Support). Employees proudly display the coins on their desks.
V-Suites
Employee Education and Development
www.v-suites.com
V-Suites strives to make a customer's short-term housing or extended stay suite experience an exciting one. Employees experience a formalized five-day onboarding program to ensure that they are provided with the foundational elements to succeed and become part of their dynamic culture.
Contract Professionals
Employee Enrichment, Engagement and Retention
www.cpijobs.com
Certified by The Department of Veterans Affairs (VOSB) and by the National Veterans Business Development Council (NVBDC) as veteran owned, Contract Professionals, Inc. (CPI) is a DoD cleared, ISO certified, ITAR compliant global staffing company with over 34 years of operating history. This winner began a committee that meets monthly to discuss how they can provide better/improved benefits and perks to the employees. Employees from each department are represented on the committee.
Panasonic Automotive
Recruitment, Selection and Orientation
www.careers.panasonic-automotive.com
Panasonic Automotive doesn't just strive to put tomorrow's technology on the road – it prides itself on recruiting the brightest and best to do it. This company's Onboarding Portal for new team members is impressive.  It is accessible to new hires from pre-boarding phase through the initial 90 days with the company and includes Quick links to helpful tools and resources, an onboarding video center, and employee/contractor/student centers that features specific checklists through all onboarding process phases.
ImageSoft
Work-Life Balance
www.imagesoftinc.com
ImageSoft, Inc., provides technology solutions to automate, streamline and improve workplace processes, increase productivity, reduce operating costs, and save time and money. They offer a flexible work schedule that allows their employees discretion in setting their start time. They also offer part-time positions for those who want to re-enter the workforce, but wish to limit their work hours due to personal demands.
Turner Construction Co.
Strategic Company Performance
www.turnerconstruction.com
Turner has been a leading builder since 1924 by providing full-service resources to clients and completing over $500 million worth of construction volume annually. This company's HR team is viewed as a partner with the VP-General Manager and the VP -Operations Manager. The Human Resources Manager takes an active role in the Senior Leadership and Senior Operations committees, providing information on and preparing management for the ever changing work environment.
Burns & McDonnell
Best of the Best Small Business
www.burnsmcd.com
Burns & McDonnell is a family of companies made up of more than 6,000 engineers, architects, construction professionals, scientists, consultants and entrepreneurs. As a 100 percent employee-owned firm, each of its professionals bring an ownership mentality to the projects it works on. The company plans, designs, permits, constructs and manages facilities across the world. This organization prides themselves on paying above market in all categories: Hourly, Salaried, Entry Level, Mid-Management and Executive.  For more than a decade, their Education & Training team has helped professionals fulfill licensing requirements and offers 2,500 internal classes annually to employees.
Prudential Advisors Great Lakes Financial Group
The Best of the Best Medium Business
With operations in the United States, Asia, Europe and Latin America, Prudential Advisors provide customers with a variety of products and services, including life insurance, annuities, retirement-related services, mutual funds and investment management. Quarterly the Great Lakes Financial Group has an all-day employee event with the goal to provide a platform for education, marketing support and to have fun! They generate high productivity by creating fun competition amongst their advisors with an exciting atmosphere. Their leadership team and product partners provide breakfast, lunch and dinner, have various vendors come in for employee appreciation such as shoe-shining, chair massages and arcade games, and recognize and reward leaders throughout their three marketing sessions.
Blue Cross Blue Shield of Michigan
The Best of the Best Large Business
www.bcbsm.com
Blue Cross Blue Shield of Michigan is a nonprofit mutual insurance company, committed to being our members' trusted partner by providing affordable, innovative products that improve their care and health. This company has a high use of technology for efficient workflow, competitive salaries and benefits and an opportunity for advancement packages. They have an amazing Health and Wellness program that features financial incentives up to $500 per household for participating in fitness activities, such as walking challenges. Through out the year they do many wellness challenges and the Weight Management Challenge offers employees the opportunity to compete for prizes based on the greatest percentage of weight loss recorded during the challenge.