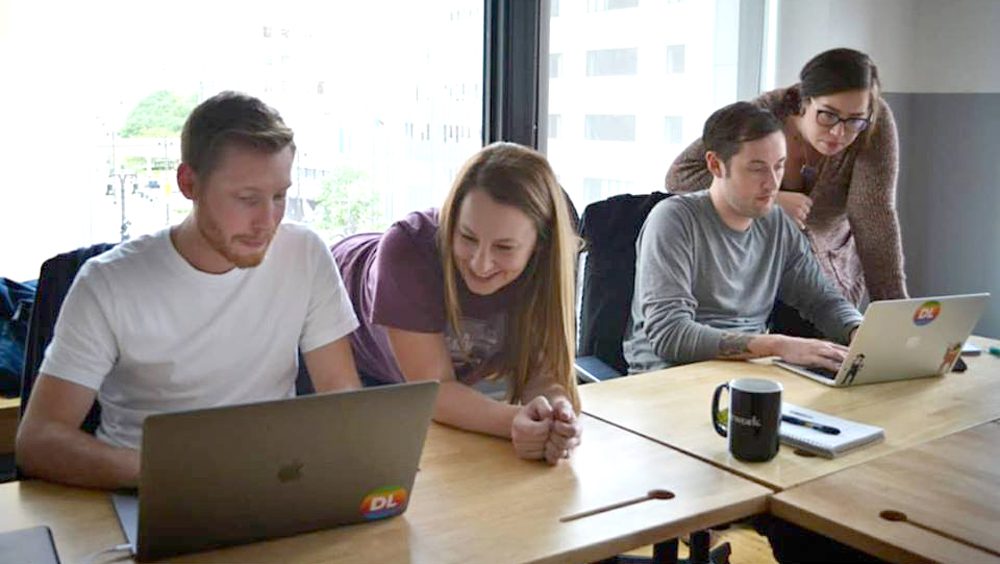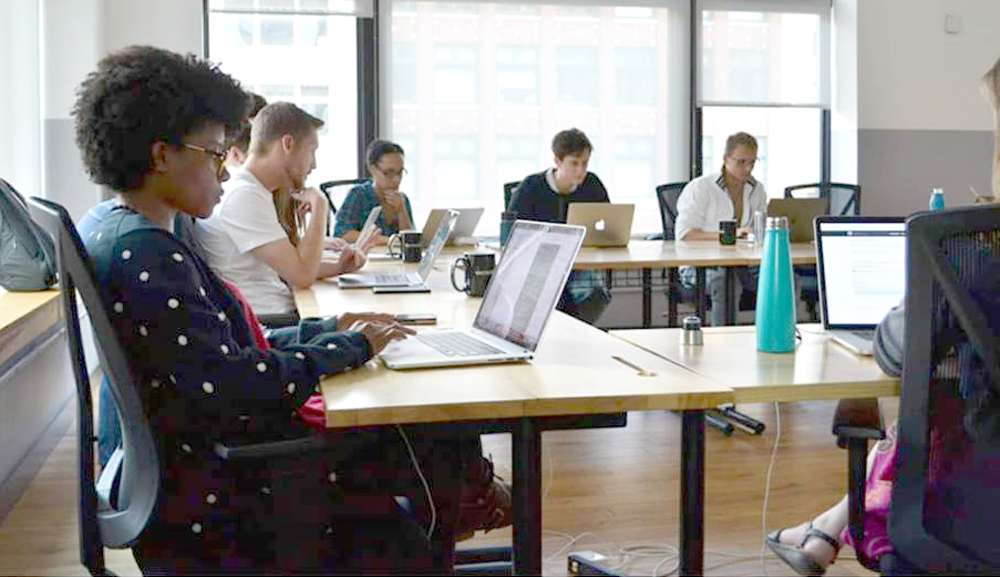 Mental health in the workplace is one of those topics that may seem too controversial to discuss in the office – but there has never been a better time to tackle this important issue, workplace experts say.
One company, Detroit Labs, is going full out on the conversation around mental health. The Detroit-based company has put many processes and procedures in place to help those struggling with mental health.
One key policy is how its leadership has made it clear that all employees should feel comfortable talking about mental health when they're at work. Detroit Labs also offers Mental Health First Aid training annually, allows for Emergency Leave for unplanned and non-recreational situations employees must attend to as well, as group coaching sessions with Leadership Coaches, who are brought in twice a year to help employees set and meet goals.
Employees also have access to a "mental-health room" in an online program called Slack, where Detroit Labs workers can discuss challenges they are facing and receive judgment-free feedback and support, says Elyse Turner, director of marketing at Detroit Labs.
Nationwide issue
According to the National Alliance on Mental Illness, 1 in 25 adults experiences a serious mental illness in a given year that substantially interferes with or limits one or more major life activities (like work), and serious mental illness costs America $193.2 billion in lost earnings per year.
Detroit Labs, a mobile app and software development company, is fighting the stigma around mental health, Turner says, and addressing mental health in the workplace. In the tech industry, depression and other related mental illnesses are common, Turner notes, which comes of the solitary and sedentary nature of the profession.
"When Detroit Labs was founded, the management wanted to make a company where developers would want to work – and that was beyond ping-pong tables and other things tech companies are known for," Turner says. "We wanted to offer balance, so developers or anyone in the company would have a say. They could raise concerns. They could give input on decisions."
Having that kind of transparency made it easy to say it is important to talk about mental health, Turner adds.
"What that means for us is that we have created a place that's safe and makes it clear that it is ok to talk about mental illness," Turner says.
Personal issue
Turner herself describes Detroit Labs as a fantastic place to work. She has taken advantage of the individual coaching and she has felt the support from management after she had twins. Having two children and going back to work meant some rough times, and she felt comfortable talking about postpartum depression and other issues she was thinking about at work.
"It only helps out the team and the company," Turner says. "There's a culture here where people can talk openly about their experiences, the things they have gone through. … Being able to talk about PPD at work with my peers or even leadership has been so helpful. I don't have to hide what I'm dealing with and the ebbs and flows of that.
"Everyone brings their whole self to work at work," Turner adds. "So you feel supported in a lot of different ways. When the whole person's needs are met, you can do so much more."