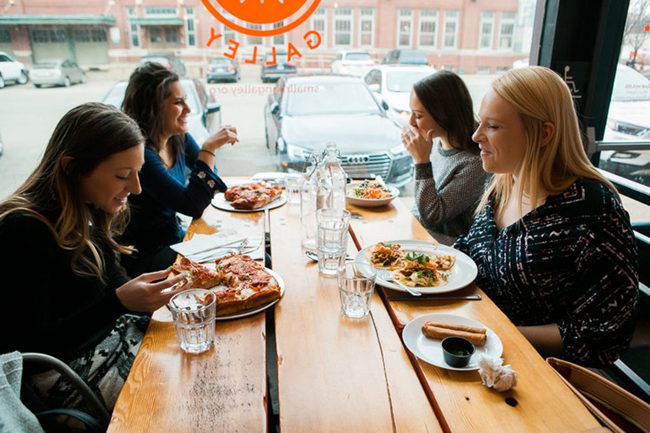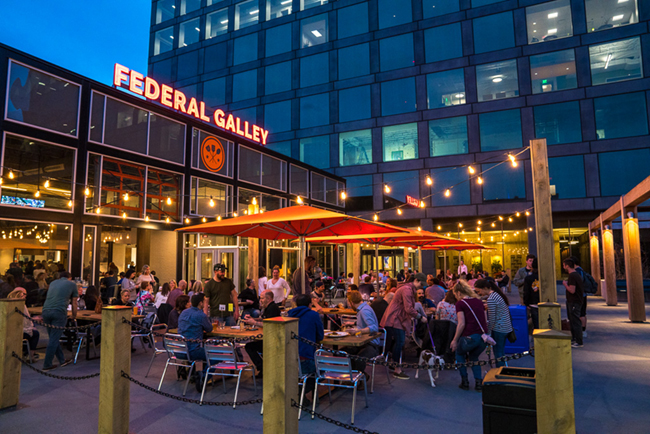 Fort Street Galley, the fourth Food Hall from Galley Group, makes its home in Detroit's historic Federal Reserve Building at the corner of Fort Street and Shelby. Recently, it was named one of Metro Detroit's 10 Best New Restaurants, an honor the Detroit Free Press announces every February.
This unique food hall and restaurant features four food-loving chefs with a central bar. According to the Freep, "Big names are holding court offering raw seafood, Middle Eastern sandwiches, healthy barbecue and technique-driven Filipino fare."
What also makes Fort Street Galley and the Galley Group unique is its work to honor Detroit as an "amazing comeback city." The Galley Group Inc. is a food hall development, management, and advisory company that partners with real estate developers, community leaders, and industry veterans to create innovative food service concepts, the company says.
As a Veteran-owned company, the Galley Group also prides itself on operating with integrity, work ethic, and dedication to excellence. Those core values are present in the Detroit location as well, from initial site design, to hiring and training staff, to managing inventory.
So why Detroit and why Fort Street? We asked Ben Mantica, Co-Founder of Galley Group, for some answers.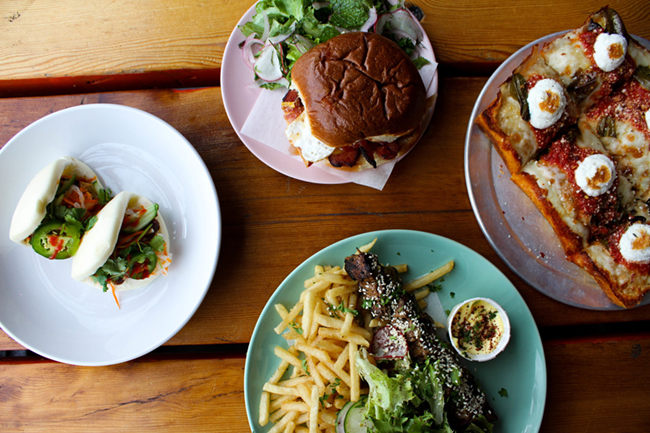 Q: Why did you name the restaurant after Fort Street?
A: We like to create a sense of place when naming one of our food halls. With a mission to serve as a launch pad for the city's best culinary talent, we want both the chefs and guests to feel a sense of pride and ownership when they walk into Fort Street Galley. There is a lot of passion and history in this city and with all of our chefs being Detroit-natives, we wanted to create that special connection from the start.
Q: What is your connection to the city in terms of its history — city history or food history — that is reflected in the name?
A: We aim to work with chefs that have a strong connection to Detroit and we always look for buildings that have historical significance. With that in mind, we wanted to pay homage to this city and celebrate its growth. Naming it after Fort Street was an easy decision.
Q: What has been the best thing about operating in Detroit and learning about people's connections to history, Fort Street or your food?
A: Although we haven't been open for very long, the creativity and energy throughout the Detroit community is impossible to ignore. There is definitely a sense of responsibility that comes with opening in such an iconic building and watching people enjoy the space after so many years of dormancy is incredibly rewarding.