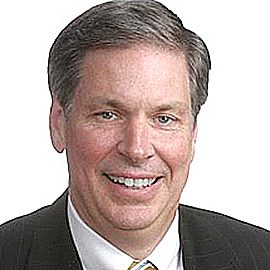 By Thomas Hiller
Aug. 4, 2011
The market is looking good for companies planning to file an IPO during the second half of this year, especially for those in the technology industry. According to our recent survey of 100 investment bankers, a majority (59 percent) believe U.S. IPO activity will increase in the second half of the year, with almost a fifth (18 percent) describing the increase as substantial. In addition to continued growth in the number of deals, these capital markets executives at leading investment banks are forecasting a continued increase in the size of the offerings. Only 13 percent of the survey participants expect a decline in IPOs in the second half of 2011, while more than a quarter (28 percent) forecast activity will be unchanged from the first half of the year.
While the overall U.S. IPO market has shown vigorous activity so far this year, the state of Michigan has yet to see an IPO in 2011. Last year, two Michigan companies went public: General Motors and Tower International-"with the GM offering raising a year-best $15.8 billion. The local Michigan business community is unsure about how the favorable IPO market will impact their operations, yet this shared optimism from the capital market community serves as a welcome and positive sign for the health of the overall economy, Michigan included.
The BDO IPO Halftime Report predicts a 9.5 percent increase in the number of U.S. IPOs in the latter half of 2011. The bankers anticipate these offerings will average $368 million, which projects to more than $57 billion in total IPO proceeds on U.S. exchanges in 2011 (a potential increase of almost 50 percent from 2010). Given the increase in U.S. exchanges in the latter half of the calendar in seven of the last eight years, it is no real surprise that investment bankers are predicting overall continued growth. The financial crisis in 2008 was the one exception since the IPO market took a harsh hit (with only 31 IPOs in 2008 and 63 in 2009); Michigan, like most other states, saw no local companies go public over the course of 2008 or 2009.
Growth Drivers
In 2011, IPO activity on U.S. exchanges has increased significantly year-over-year. When asked to identify the key driver of this growth, investment bankers cited the general market stability encouraging previously postponed offerings to move forward (47 percent), low interest rates increasing investor demand for higher yielding assets (29 percent) and private equity (PE) and venture capital (VC) firms needing to reduce debt and deliver returns to clients (21 percent).
As predicted in our earlier research, U.S. exchanges have reversed the trend of their declining role in the global IPO marketplace over the past few years. Through the first six months of 2011, U.S. IPO proceeds represent approximately 27 percent of total global proceeds. In 2010, the U.S. exchanges accounted for less than 17 percent of the global pie. According to the bankers, there were three main reasons for the sharp increase in the U.S. share of global IPO proceeds – foreign businesses listing on U.S. exchanges (36 percent), pricings of large private equity backed offerings on U.S. exchanges (36 percent) and a decrease in international IPO activity (27 percent). More than a third (37 percent) of the investment banking community see U.S. exchanges continuing to increase their percentage of global IPO proceeds during the remainder of the year, but almost half (47 percent) believe it will remain steady. Just 15 percent see the U.S. share declining in the second half of 2011.
Size of IPOs
The size of the average IPO in 2011 is running considerably larger than 2010 and capital markets executives identified several contributing factors for this trend. The most frequently cited factor in driving these larger deals are more offerings from PE backed business (43 percent). The other main reasons cited for the larger deal size are that the IPOs are from more mature companies (33 percent) and the offering companies have more stable financials (24 percent).
Industry Snapshot
The technology sector served as the leading industry in terms of U.S. IPOs and almost three-quarters (74 percent) of investment bankers predict even more tech offerings during the second half of the year. Energy companies are following technology with a vote of confidence from 69 percent of those surveyed.
Survey Details: The BDO IPO Halftime Report is a national telephone survey conducted by Market Measurement Inc., an independent market research consulting firm, whose executive interviewers spoke directly to 100 capital markets executives, using a telephone survey conducted within a scientifically-developed, pure random sample of the nation's leading investment banks. Survey conducted in June of 2011.
Thomas Hiller is a partner at BDO USA, a professional services firm providing assurance, tax, financial advisory and consulting services to a wide range of publicly traded and privately held companies. Hiller is based in Grand Rapids and he can be reached at [email protected].