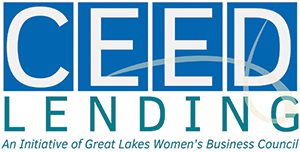 For years, CEED Lending has been helping Michigan businesses obtain funding they may not otherwise have been able to get.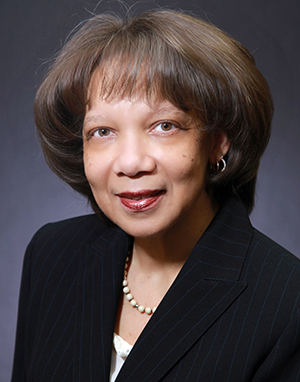 And while CEED – the lending arm of the Great Lakes Women's Business Council — has helped countless businesses over the years, the success of its programs hasn't stepped its leaders from finding new ways to help small businesses.
CEED's latest effort is the Oakland County Revolving Loan Fund, a $4 million initiative to help small businesses in Oakland County retain and add jobs and make improvements that move them forward in business.
The OCRLF is a lending program funded with a $3 million grant from the Economic Development Administration in Washington, D.C., and a $1 million contribution from Oakland County.
The fund provides loans ranging from $50,000 to $200,000.
"Dollars can be used to purchase equipment, inventory, we can use them for fixed assets," said Belinda Dubois, CEED's lending manager. "They can be used for improvements, if a business is moving into a new space and they need money for the buildout, these funds can be used for that."
The OCRLF is the newest of three lending options available from CEED, and is designed to fill in any gaps left by the limitations of the other two.
Other lending options provided by CEED include:
CEED's microloan program, a decades-old product of the U.S. Small Business Administration. Dubois pointed out CEED was one of the early providers of the program, as far back as some 35 years.
CEED's LIFT Loan program is funded by new dollars CEED secured from the U.S. Treasury, made available because of CEED's Community Development Financial Institution (CDFI) designation. CEED's mission is to help minorities, women, and underserved markets; eligible businesses must be in Macomb, Oakland or Wayne Counties.
"The LIFT loan fits in places where the microloan doesn't," Dubois said. "This kind of loan is a deal we really want to do, but (for whatever reason) it doesn't fit into the microloan process. We have flexibility to make it a LIFT loan."
The lending limit on the microloans is $50,000 and the limit on the LIFT loans is $75,000. And the starting level on another SBA loan program – SBA 504 loans – is $250,000.
That leaves a funding gap Dubois said the OCRLF was created to help fill.
"It really fills a gap in the financing ecosystem right now," she said. "There is a gap between 50,000 and 250,000, so the revolving loan fund fills that gap."
The loans are intended to be used in a combined way with other, more-traditional funding. For example, Dubois said if there's a customer that goes to a lender for a loan of $450,000 and the lender tells the business, "We really want to do this, but we can only loan you $300,000."
"That's where we come in; we fill the gap," Dubois said. "Over the last five years we've seen that $50,000 is a nice amount, but it's not enough for a lot of businesses, especially if they're existing businesses. This is a loan product that can be used in conjunction with other financing."
The loans issued under the various programs are just that: Loans, not grants. Dubois said CEED stays "as flexible as we can with our terms."
"These are loans for someone who cannot secure all of the traditional financing," she pointed out. "We try and make it as easy as we can for (borrowers). The interest rates are very competitive, particularly for high-risk loans.
The OCRLF loans, Dubois said, are all about helping businesses keep jobs.
"One of the things that's important aboutit is job growth," Dubois said. "Deals are going to be very important as we are either saving jobs or adding jobs."
Information on CEED Lending and its programs can be found at CEED Lending – Great Lakes WBC.