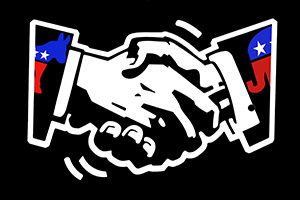 LANSING — Gov. Gretchen Whitmer on Wednesday signed HB 5523, a $1.2 billion supplemental funding bill she said utilizes federal resources to keep kids learning in-person and bolster the state's healthcare workforce, among other essential investments.
Whitmer called the bipartisan bill "a testament to what's possible when Republicans and Democrats work together to put Michiganders first.
"The funding will ensure that our kids can continue safely learning in person by expanding testing and screening in schools and make healthcare more accessible to regular Michiganders by allocating funds to recruit and retain critical healthcare workers," Whitmer said. "I look forward to continuing in this spirit of collaboration on the fiscal year 2023 budget, which will create good-paying jobs and put money in Michiganders' pockets. Let's work together to invest more of the federal resources we have in programs and initiatives that put Michiganders first."
Tina Freese Decker, the president/CEO of the new BHSH System (formed when the Beaumont and Spectrum health systems merged) who also is the chair of the Michigan Health & Hospital Association, thanked the governor and the Legislature for getting together on the bill.
"Our communities benefit from a strong and talented health care workforce, and these past two years have placed incredible burdens and demands on our team members," Freese Decker said. "The funding included in this supplemental budget bill will help Michigan hospitals and health systems in rebuilding and retaining exceptional health care workers so we can continue to provide safe, high-quality care to all, including supporting innovative educational and training programs."
Jamie Brown, a critical care nurse and president of the Michigan Nurses Association, pointed out that nurses and other healthcare workers "are exhausted after working non-stop in difficult circumstances" throughout the pandemic.
"Nurses … have made countless sacrifices, including putting our own lives at risk," Brown said. "Anything that can be done to support healthcare workers should be done immediately in order to retain and recruit the healthcare workers needed to provide patient care as we move forward. It's urgent that hospitals get these resources to frontline workers as soon as possible."
HB 5523 invests $1.2 billion of federal COVID-19 resources into Michigan's families and communities. It includes $300M for healthcare recruitment, retention and training, $150.8M for testing and screenings in schools, and $367.3M to boost lab capacity grants, speeding up the processing of tests.