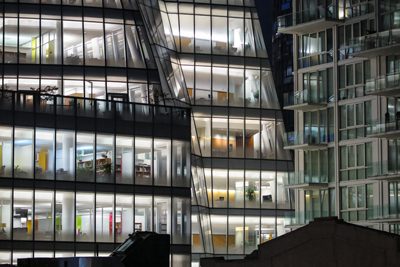 The pandemic, rising interest rates and debate over a looming recession are just a few of the factors driving trends in Michigan's commercial property industry.
As expected, the office market is facing challenges while industrial is hot and retail is somewhere in the middle, according to three statewide commercial experts. The migration of retailers online does limit retail developments somewhat, but that market has been adjusted for a few years. Office remains the industry's pain point.
The good news is that the next few months will be telling, says Matt Schiffman, CEO and Managing Member of P.A. Commercial, a commercial property firm in Southfield. Developers often look to build in a recession when the market is at or near the bottom.
"It's also a time when labor costs are low and incentives are more common, so there are opportunities." Schiffman says. "But not everyone has the capital."
There is more than 1 billion square feet of unoccupied office space in the U.S. according to Van Martin, managing partner of Martin Commercial, a commercial real estate firm in East Lansing. He believes many employers are formulating their longer-term workplace strategies, which often call for less space in a more desirable area with many enduring qualities.
"Everyone needs to attract and retain talent," Martin says. "More (commercial office) decisions are purpose-driven rather than trying to fit the most cubicles in a given space."
Chris Atwater, president of Michigan Commercial Space Advisors in Grand Rapids, agrees. He says that the pandemic forced all employers to answer the questions of whether they can continue to conduct business if some or all of their employees are working remotely.
"Most employers would love to have everyone back in the office, but employees have gotten used to the flexibility and cost savings associated with working remotely," Atwater says. "It is hard to put that genie back in the bottle."
Schiffman (Metro Detroit), Martin (Mid-Michigan/Lansing), and Atwater (West Michigan/Grand Rapids) all provided feedback on a few additional industry questions.
Q: Describe the health of the main commercial property sectors
Schiffman: Between industrial, retail and office, industrial is performing the best right now. It has the highest occupancy with vacancy rates in Metro Detroit down to 3.7 percent. Our team is working hard to fill (client requests). There's an additional 8 million square feet of industrial space under construction.
In the retail area, the suburban centers are performing well. The work-from-home trend helped a bit there. That market has adjusted somewhat, and occupancy rates are improving. Obviously the office sector is the elephant in the room. It is at an all-time high for subleasing. I would characterize it as sluggish but not dead.
Martin: Hybrid work continues to curb demand in the office sector. We're seeing the market stabilize into the new normal. In the industrial space vacancies rose from 3.5 percent to 5.6 percent as available space increased. There's not a lot of fluctuation with (rent prices). Short-term leases are desired but still come with a bit of a premium.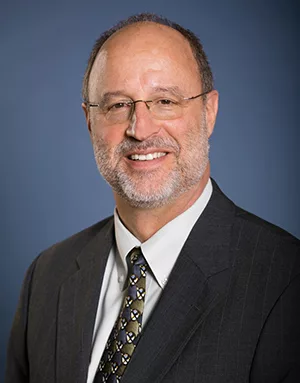 On the retail side, interest is up, and deals are getting done so we're encouraged. New retailers are entering the market. It's notable that we are shedding vacancies at Lansing Mall. The industrial market remains strong. Rent vacancies there have slightly ticked up and we are hoping to find more (desirable properties) in industrial.
Atwater:The current challenge for users in the industrial property sector is finding space that is both physically suitable and reasonably priced, either for sale or for lease. Vacancy rates remain at historically low levels of between 2-3 percent depending on the data source. Pandemic-driven closures seem to have weeded out many retail businesses that were unprofitable. As a result, the long-term stability and outlook for the retail sector is generally good, although less so for downtown (Grand Rapids) because of the reduced office occupancy.
The office property sector continues to feel the effects of COVID, with vacancy levels ranging from 8-12 percent depending on the data source. Asking rents remain flat, and construction activity in the sector is focused on medical space and remodels.
How has the remote working trend following the pandemic impacted the commercial market?
Schiffman: Remote working on Mondays and Fridays is popular. During (Tuesday through Thursday), the highways are noticeably busier, and the parking lots are fuller. We've noticed it in office buildings around us. In the office space, there are still instances of dark rent, where the end of the lease has not arrived, but a floor or building is not fully occupied because of (remote or hybrid) working or other factors.
Covid clauses are generally not being negotiated anymore. There has been less of an impact on the industrial sector because most of those jobs require onsite work. We will see what the impact will be if more employees start coming back to work in the office.
Martin: Remote and hybrid work has become the status quo and has lowered demand with national trends toward placing more desks in less spaces and greater shifts to automation. Lansing in particular has experienced a significant number of vacancies (in the office sector) so this is a critical moment for the market. State government (remote capabilities) is having an impact.
Atwater: West Michigan's office market has thankfully not been impacted as severely as major metropolitan areas like San Francisco or New York City. Cities dominated by high-rise buildings and mass-transit options saw the highest percentage of remote work and are having the toughest time enticing those workers to return to the office.
What are landlords doing to improve their prospects for higher occupancy rates, especially in the office sector?

Schiffman: Tenants are in a flight to quality so landlords that are reinvesting in their properties are (at an advantage). For many renters, having a nice office building and location for their employees to go to makes a big difference. Smart landlords are open to renewing for shorter terms. Often they need to fill (office) space with three of four leasers where previously the same space may have been used by one leaser. We still see early termination clauses and more concessions from landlords, especially in Class A properties.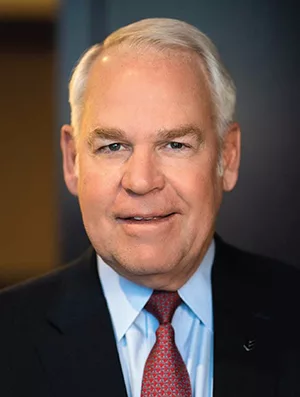 Martin: Most landlords will aggressively negotiate if space can be occupied with minimal investment. They are having to invest in the property and look to provide features like wellness centers and (multiple) kitchens. Tenants are electing to sign shorter-term leases for less space. Building amenities may help a property stand out from the field; however, return-to-office strategies will require more than office perks to gain long-term traction.
Atwater: Near term, the answer is "not much," at least in West Michigan. That is because building improvements are typically driven by user demand, and most users are still trying to figure out what their long-term work model looks like. Buildings with well-capitalized owners will upgrade common areas and add amenities while office suites will be reconfigured to capitalize on the hybrid work model.
How are higher interest rates impacting the market?
Schiffman: They are having a major impact. We do see some landlords giving buildings back to the banks. It comes down to cash flow. If cash flow was positioned at interest rates of 3 to 4 percent, the (building) owner might be in trouble even if they are art 100 percent capacity. Additionally, the smart cash buyers are generally sitting on the sidelines unless they find a great deal.
Martin:Debt is playing a major role. Higher rates makes it difficult. The wealthy (developers) can take advantage of this. It is having an (adverse) effect on speculative construction. Many projects that had started are now on the sideline. But we expect interest rates to have largely peaked and will slowly start to come down over the next 12-24 months, just not at the low rates we had been seeing.
Atwater:It has motivated legitimate buyers who were dragging their feet while pushing less serious buyers out of the market altogether. I am also hearing about some lenders who are putting restrictions on existing customers as interest rates create downward pressure on property values. Finally, any property owner who has a variable rate mortgage sees a material increase in ownership costs.
What other trends do you see in the commercial industry?
Schiffman: There is activity in converting properties in all types of spaces, but especially in office. For example, we are in the process of working on converting a 100,000 square-foot building that (previously housed a call center) to a self-storage development. You also see more downtown conversions from office to multifamily units and condominiums especially in Detroit. It's no secret we had too much office space in Detroit for many years so this is a good thing in my opinion.
Martin: In retail, big box retailers such as Trader Joe's, Dave & Buster's, Ross Dress for Less, Harbor Freight and more continue to make commitments to the market. Small retail is also strong with brands like Crumbl Cookies and Firehouse Subs (opening) among many others.
Construction will soon be underway for Haslett Village, a new $65 million mixed-use project later this year which is an important development. Within industry, we see few if any concessions, especially compared to office or retail. Additionally speculative projects across all sectors are largely non-existent.
Atwater:The real impact on office space in West Michigan is slowly showing itself as leases come up for renewal. In most cases, employers are not yet at a point where they have decided what an ideal office environment looks like. As a result, they are asking for short term renewals to buy time until they have a clearer picture of what the ideal office layout is and how they should balance remote and in-office time.
Those employers who already have determined that balance and have gotten employees on board are engaging landlords to help design hybrid office space.