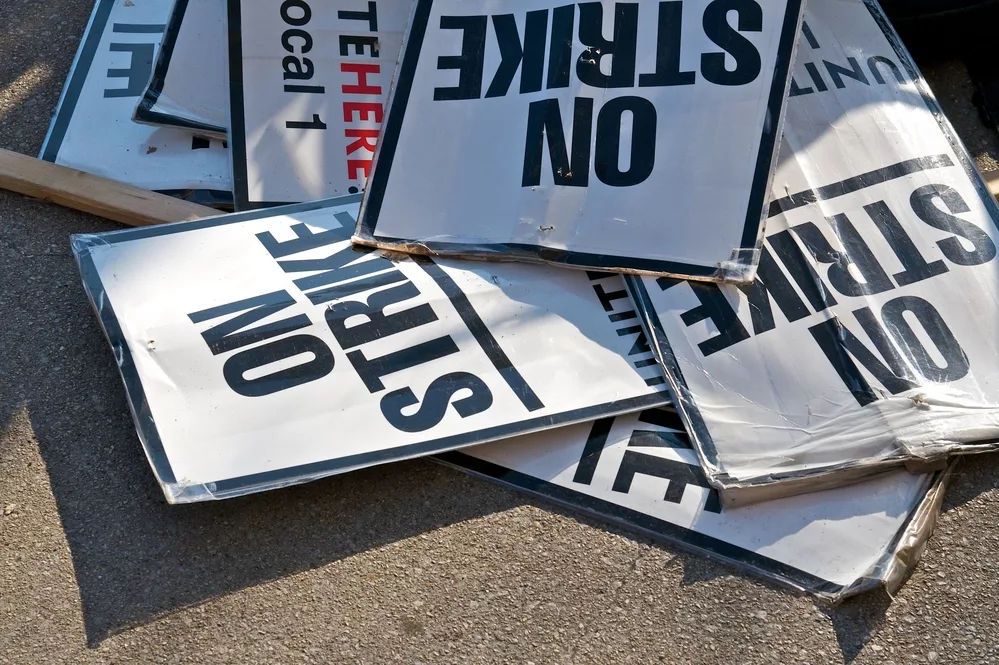 The contract between the United Auto Workers and automakers doesn't expire for about a month, but UAW members appear to be getting ready to act if the deal isn't done by then.
Reuters and multiple media outets are reporting that UAW workers have been given an Aug. 24 deadline to authorize strikes at the Detroit Three – General Motors, Ford and Stellantis –if they don't get a new deal by the time the current pact expires.
Talks between the union and the automakers haven't moved much, UAW President Shawn Fain said in a Facebook meeting with members on Tuesday, according to Reuters.
In that meeting, Fain urged members to approve the strike authorization, saying it would show the automakers that "we're done taking their crap and the scraps they want to feed us.".
He wants union locals to start strike authorization voting immediately, and to transmit the results to UAW International by the end of the day on Thursday, Aug. 24. The UAW's current deal expires Sept. 14.
"Whether or not there's a strike next month is entirely up to the Big Three automakers," Fain said in a statement issued Tuesday. The UAW is looking to improve pay and benefits and end a two-tier pay system that contributes to wage erosion, Reuters reported.
President Joe Biden said Monday he'd like to see a "fair agreement" between automakers and the UAW that avoids "painful" plant closures, as the sides engage in contentious contract negotiations for roughly 150,000 unionized U.S. auto workers.
Biden said Monday the negotiations provide a "win-win opportunity" for all sides, while calling for a "fair transition to a clean energy future," CNBC reported. He also hailed the union's role in creating the American middle class, which he said these new contracts should sustain.
"As the Big Three auto companies and the United Auto Workers come together — one month before the expiration of their contract — to negotiate a new agreement, I want to be clear about where I stand. I'm asking all sides to work together to forge a fair agreement," Biden said in a statement released by the White House.
The union is seeking raises of 40% over a four-year contract, cost-of-living adjustments, elimination of a tiered wage system, and including workers at joint-venture battery plants in its contracts.
The Associated Press reported that GM said Monday it's "bargaining in good faith" on a "contract that provides job security and supports good wages and benefits for our team members while enabling companies to compete successfully domestically and globally."