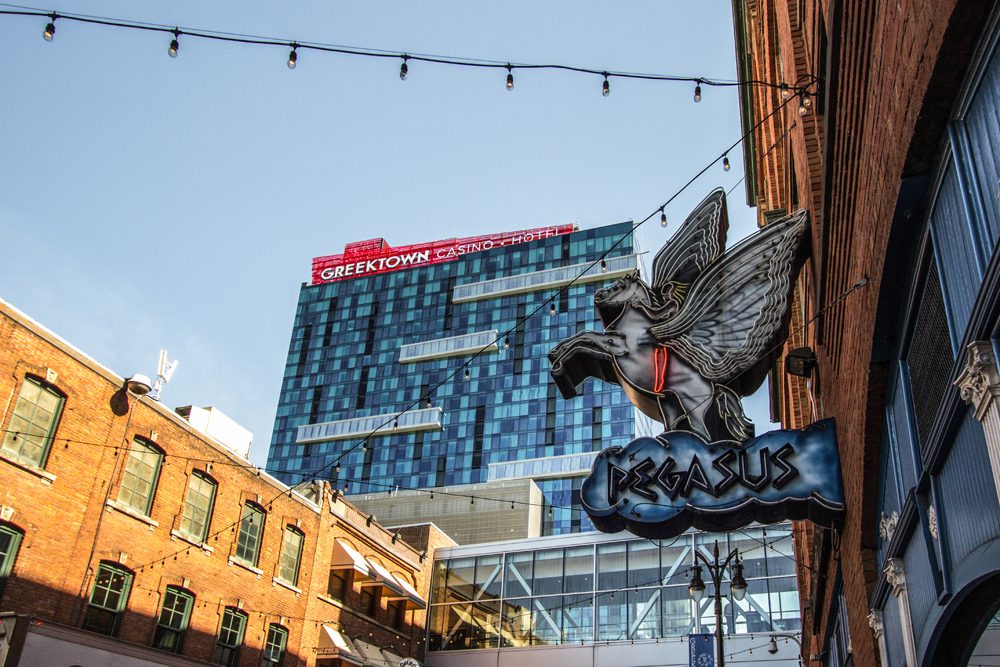 DETROIT — Gamblers appear to be spending marginally more money at the three Detroit casinos – particularly the MGM Grand – than they did a year ago.
According to a release posted to the State of Michigan website, the three Detroit casinos reported some $107.2 million in monthly aggregate revenue for July 2023. Some $106.7 million of that was generated from table games and slots, and $477,543 from retail sports betting.
MGM had 47% of that market share, while MotorCity was at 29% and Hollywood Casino at Greektown was at a 24% market share.
July table games and slot revenue increased 4.8% when compared to June 2023 results, according to state officials. July monthly revenue was 0.7% higher than July 2022. And from Jan. 1 through July 31, the casinos' table games and slots revenue increased by 0.9% compared to the same period last year.
The casinos' monthly gaming revenue results were mixed compared to July 2022:
Hollywood Casino at Greektown, up 27.5% to $25.3 million
MGM, down 2.4% to $50.0 million
MotorCity, down 10.0% to $31.4 million
Tax revenue for the state was about the same, with the three casinos paying some $8.65 million in taxes this year, compared to $8.58 million for the same month last year.
The casinos reported submitting $12.7 million in wagering taxes and development agreement payments to the City of Detroit in July.
The three Detroit casinos reported $7.96 million in total retail sports betting handle, and total gross receipts were $485,763.
Retail sports betting qualified adjusted gross receipts were up by $868,951 compared to June, but the July QAGR was down by 62% compared to the same month last year.
During July, the casinos paid $19,590 in gaming taxes to the state and reported submitting $23,944 in wagering taxes to the City of Detroit based on retail sports betting revenue.
For June, fantasy contest operators reported total adjusted revenues of $1.4 million and paid taxes of $117,117.
From January 1 through June 30, fantasy contest operators reported $12.1 million in aggregate fantasy contest adjusted revenues and paid $1.0 million in taxes.