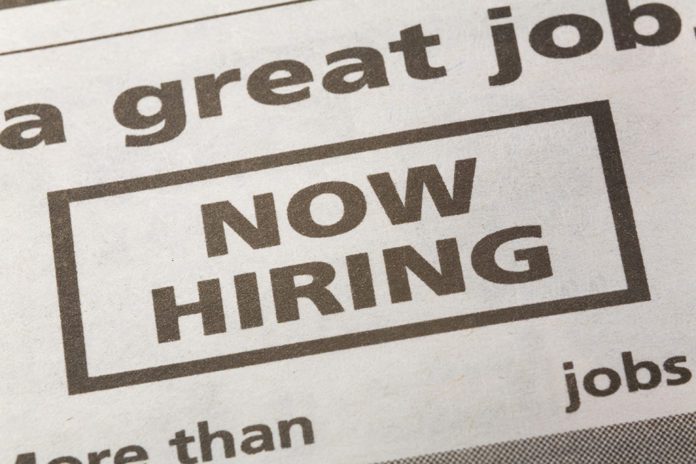 The continuing COVID-19 pandemic and a 40-year high inflation rate seem to be slowing – but not stopping – job growth in the U.S. economy.
Statistics released by the Bureau of Labor Statistics Friday morning show the U.S. added 431,000 jobs in March, short of the 490,000 jobs economists polled by Bloomberg were expecting. The overall unemployment rate fell to 3.6%, the lowest level since COVID-19 hit the U.S. in March 2020.
It's the 11th straight month the economy has added at least 400,000 jobs.
The Associated Press is reporting that job openings are at a near-record level, and applications for unemployment benefits have dropped to near their lowest point since 1969.
The job market has rebounded from the coronavirus recession, during which the U.S. lost some 22 million jobs. Business Insider reported the labor force participation rate rose to 62.4% from 62.3%.
According to the AP, employers posted 11.3 million positions in February. Nearly 4.4 million Americans quit their jobs, a sign of confidence that they could find something better. Over the past year, employers have added an average of 556,000 jobs a month.
On thestreet.com Daniel Zhao, Glassdoor's senior economist, called the job market "red hot with high employer demand" and said it is "continually driving healthy job gains."
"The American economy is in a very difficult position now, with high risk factors accumulating, but today's jobs report shows a resilience of recovery, and a confidence in continuing to see healthy job growth," Zhao told street.com.