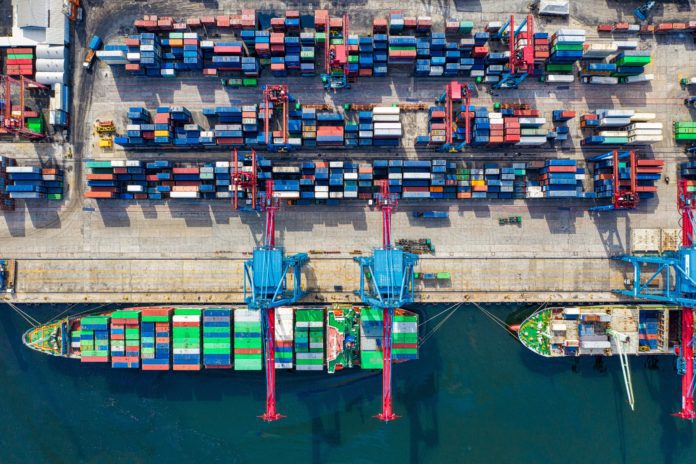 One of the biggest issues related to the coronavirus to face small businesses in the weeks and months to come will continue to be the supply chain, as well as their ability to handle customer-service related problems, experts say, topics that likely will haunt these entrepreneurs into 2021, as well.
Early slowdowns in consumer-facing items such as toilet paper and cleaning supplies continues to be an issue for some retailers, and they're taking to social media and news media to register their complaints. This puts continued pressures on retailers and business owners who need to supply these items and companies looking to reopen for employees.
Spikes in infections in many states, double-digit unemployment, consumer and lender concerns and steep economic challenges in the wake of a long shutdown make it difficult to forecast if and when many companies will fully recover, one expert says.
Small business owners – many of them baby boomers and in the retirement age range – are in a difficult position trying to decide whether to risk staying in business or sell and cut their losses, said Michael Sipe, author of The AVADA Principle and founder of the consulting firm 10x Catalyst Groups.
"We are in the early stages of a depression that's going to go on quite a while," Sipe said. "Many small business owners are in their 60s and 70s, and they're tired and beat up. Some recovered from the financial collapse of 2008, but now they're getting hammered again.
"Customers and employees are scared or nervous. The supply chain is a big problem, and there's this crazy situation where prices are going up because of the shortages, but meanwhile we have a depression because there aren't enough transactions," Sipe added.
Retailers' reaction
Retailers large and small have had unique supply-chain needs over the past six months of the coronavirus crisis. Some have had to get creative to find what they want while others say they are slowly getting back to normal and getting shelves stocked in a more reliable way.
At grocery-store chain Kroger, things were difficult at first with getting things like toilet paper and related goods. Consumers found some items, such as soup or even that old college standby ramen noodles, in short supply while there would be an abundance of other things. Bread and meat shortages resulted in requests that consumers only buy one or two items so everyone could get what they needed.
Now, "Our supply chain is strong. We continue to encourage our customers to shop for their week ahead," said Rachel Hurst, Corporate Affairs Manager for The Kroger Co. of Michigan.
Target Corp. said its supply of high-demand items were challenging to get for some consumers, and the retail chain that carries a wide array of general merchandise, including clothing, housewares and food in some locations.
"We know many guests are looking to buy key essentials, and we're working hard to accommodate increased demand," a Target spokeswoman told Corp! magazine.
To ensure as many guests as possible can find the items they need, "we've taken measures such as coordinating stores, distribution centers and suppliers so that the things our guests need most —cleaning supplies, food, over-the-counter medicine and baby products—are fast-tracked through the supply chain and prioritized for re-stocking," the spokesperson said.
Target also placed limits on products like hand sanitizer, toilet paper, disinfectant wipes, flushable wipes, hand and face wipes, gloves and more. "We'll adjust limits as needed, and respectfully ask all guests to consider their immediate needs and purchase accordingly, so more families can find the products they need," the spokesperson added.
There even have been efforts among retail-related businesses to try to solve the supply-chain problem. At RetailMeNot, the coupon-searching website created a new event, which it called Mega Savings Event, to assist on the issue.
"With the global pandemic resulting in slow sales and supply chain issues for many retailers, RetailMeNot hopes to encourage shopping with its Mega Savings Event to help brands rebound," the company said.
Consumer solutions
Customers are getting smart about finding the items they need. For example, PR consultant Amy Wilczynski said she felt "like I won the lottery" when she found a five-pack of Clorox disinfecting wipes during a recent shopping trip.
"I've looked everywhere. I finally bought a Sam's membership hoping I'd find some there," Wilczynski said. "I've heard they've been better stocked than Costco. … I called first thing (Monday) morning and they just had a pallet delivered. This was the last one at 8:30."
Store employees say they are feeling the stress. Shortages in key home items, such as freezers and refrigerators, are hurting one local chain.
"It's like coming to work with handcuffs on," David Tarpley, a sales representative with Sargent Appliance in Clinton Township, told The Mercury News. "We had someone come in this weekend who wanted a white side-by-side fridge the same day. We laughed. If we ordered that today, it might be here by the end of August."
Ananth Iyer is a professor of supply chain management at Purdue University and director of the Global Supply Chain Management Initiative. He also is senior associate dean in the Krannert School of Management. Iyer's research focuses on how businesses like grocery stores use supply chains to match supply with consumer demand.
"Increased purchases by consumers, if driven by fears of supply shortage, can be eased by assurance of supply. Consumers may also be worried about travel restrictions, which could decrease their store visit frequency. In short, consumer purchases may reflect both rational calculations and forecasted future issues," Iyer said.
"However, a combination of assured supply through direct delivery, combined with immediate supply from the store, may be a measured approach to reassure consumers and manage costs," Iyer added.
A dose of prevention
Kevin M. Cronin, Principal at Fortaris Capital Advisors of Bloomfield Hills, is alerting business leaders to take preventative action to minimize potential security risks that could disrupt their operations in a Post-COVID world, especially where it is related to supply chain.
As companies begin to resume operations, Cronin cautions businesses that these areas of risk, if let unaddressed, could potentially cripple a company. The act of taking certain precautionary steps will greatly reduce the impact of any realized and potential risks. In today's environment even established enterprises will be greatly tested.
"The current social and security environment facing business owners today has never been more uncertain," Cronin said. "In our post-COVID world, it won't be business as usual. Not only must you face the impact of the pandemic, but now you must anticipate widespread civil unrest, financial turmoil and social media mayhem. Today's business leaders need to be prepared for the unexpected and safeguard the viability of their organization."
For example, Cronin recommends companies perform comprehensive background checks on all employees, new hires, vendors and any other third-party associates with influence over the company. A thorough background check covering multiple categories, including personal, professional, social media and criminal/civil histories. Proper due diligence can avert countless cases of fraud, asset protection, security breaches, supply chain breakdowns, among others.