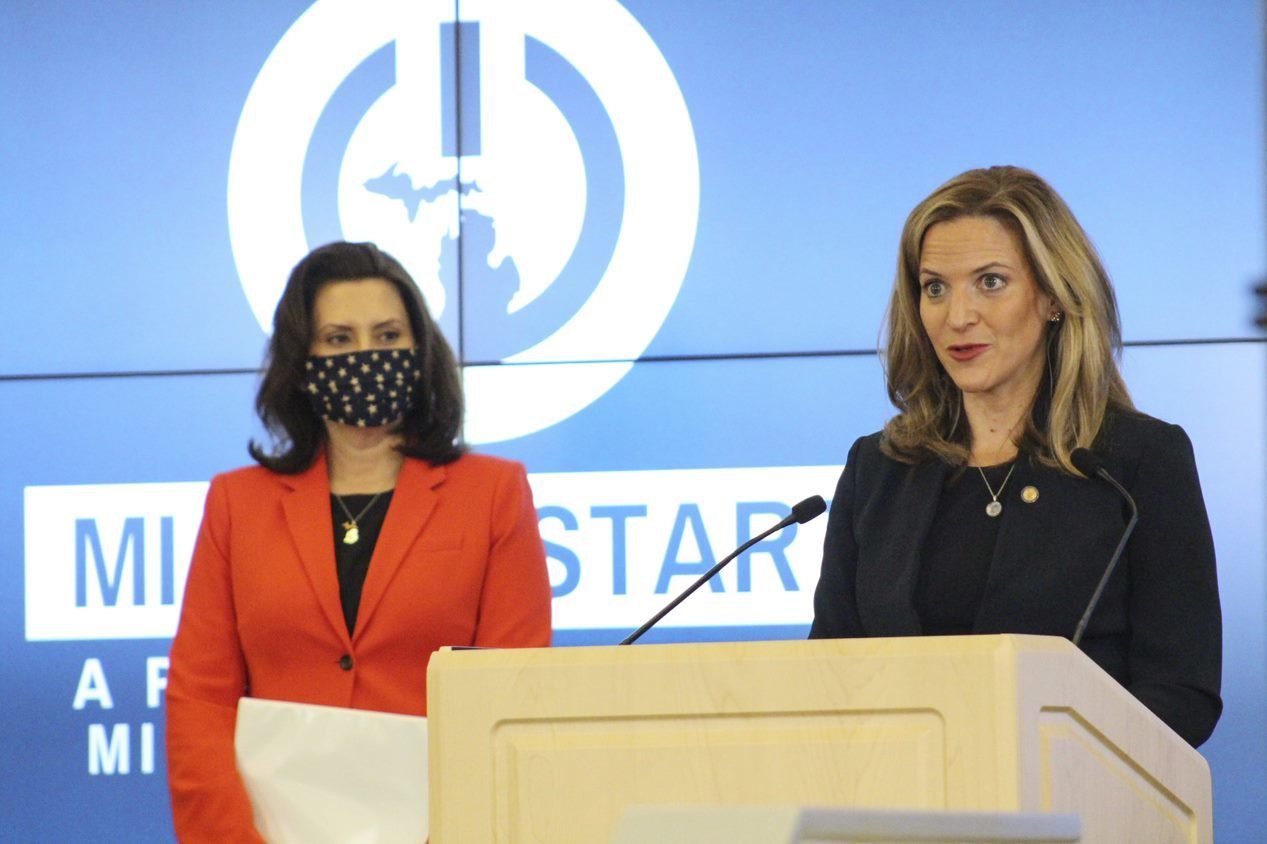 Fighting the spread of COVID-19 in Michigan is having a dramatic effect on the state budget, and Gov. Gretchen Whitmer Monday took a step toward providing accountability for how that money is being spent.
At her Monday coronavirus press briefing, Whitmer also acknowledged the need for help from the federal government when Congress gets around to approving a fourth round of coronavirus relief. Democrats in Washington, D.C., have said they want funding for state and local governments included.
What she didn't do? Open any other segments of business in Michigan after adding construction and real estate activity last week. Action in both of those industries is expected to resume Thursday.
"As this week goes on we'll be able to share more about what we believe the next safe steps are to take," Whitmer said. "We've been working diligently with the (Michigan Economic Recovery Council), continuing to finish up our scoring for the level of risk associated with different sectors of our economy with an overlay for protocols for PPE and other social distancing mechanisms. It's really important that between each of these moments where we re-engage another sector that we have time to assess."
Whitmer signed an executive directive Monday creating the Michigan COVID-19 Office of Accountability. The Department of Technology, Management and Budget will appoint a chief COVID-19 accountability officer to lead the office.
The new accountability office will provide oversight of all spending to address this crisis, and must report regularly on its work to the governor.
The Department of Technology, Management and Budget will designate a Chief COVID-19 Accountability Officer to lead the accountability office. All departments, agencies, committees, commissioners, and officers of this state must give to the Accountability Office any necessary assistance they require.
More: Laws, Regulations Crunching Businesses Trying to Survive
More: Construction, Real Estate Activity Next Up for Reopening
More: Town Hall Answers Questions as Businesses Get Ready to Re-Engage
"Michiganders have the right to expect that state government will be responsible stewards of their resources, especially in a time of crisis," Whitmer said. "I will continue to work around the clock to ensure these resources are spent wisely, in compliance with the law, and in a transparent and accountable manner."
Spending that funding may get a little tougher if the fourth coronavirus relief package doesn't come through, Whitmer acknowledged. She said knowing what may be coming from the federal government before a May 15 revenue estimating conference is a key to the state's ability to make budget decisions.
"Obviously we are well into the fiscal year, and yet we are not quite sure what we're going to be working with from the federal government," Whitmer said. "That's why governors from both sides of the aisle have been relentlessly trying to encourage the White House and Congress to ensure that fourth supplemental happens with the kind of flexibility that states need."
If and when it does, Whitmer said, the state still faces some difficult choices.
"We anticipate we will have a major budget issue if we don't get that flexibility and we are doing the hard work of assessing of how we might go about starting to mitigate some of the harshness of those decisions," she said. "It's important that we maximize our ability in this moment to utilize the federal dollars that have come in, but that we keep pushing to get a little more support out of the feds.
"By the end of May we're going to have to make some hard decisions, one way or another," she added. "If the feds come through we're still going to have a tough budget to work through."