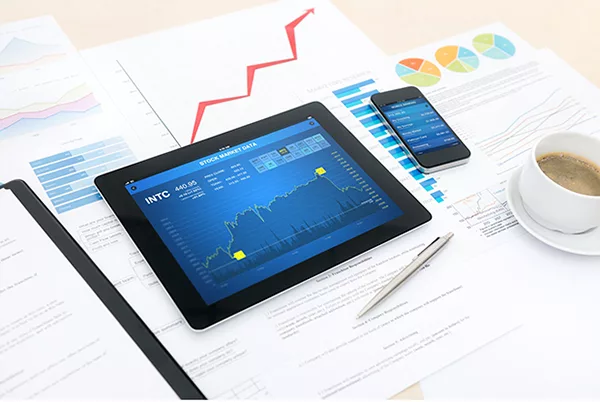 In another week full of important economic data releases, inflation data stole the limelight. The Consumer Price Index (CPI) rose 0.5% in January and was much hotter than the upwardly-revised 0.1% increase in December. Core CPI, which excludes volatile energy and food components, increased by 0.4% last month, matching December's increase. Headline and core inflation eased by a notch to 6.4% and 5.6%, respectively, from a year-ago.
Shelter inflation accelerated to a 7.9% annual increase in January from 7.5% in December; shelter costs in the CPI lag indexes of house prices and new leases based on house prices, which have turned lower in recent months. Food costs rose 10.1% from a year-ago, the ninth consecutive month above 10%. Energy prices rose 8.7% on the year in January on higher prices of gasoline, electricity, and utility (piped) gas service. Annual revisions to CPI showed inflation late last year was higher than initially estimated.

The Producer Price Index (PPI) for final demand rose 0.7% in January, reversing December's decline of 0.2% and significantly exceeding consensus projections for a 0.4% increase. Prices for final demand goods rose by a sharp 1.4% after falling 1.2% in December. Prices for core final demand goods, excluding food and energy, accelerated to 0.6% from just 0.1% in December. Prices for final demand services, which account for about 70% of the PPI, rose 0.4% in January and matched December's increase.

Sales at retail trade and food service establishments rose 3.0% last month, blowing past consensus forecasts for a 1.7% increase. Impressive gains were reported in many of the largest subcategories of retail trade, including motor vehicle and parts dealers, up 5.9%, food services, up 7.2%, and general merchandise stores, up 3.2%. Core retail sales (excluding gas stations, motor vehicles, food services, and a couple of other volatile categories, and which go into the calculation of nominal GDP) rose 1.7% in January, above the 1.0% consensus forecast.

Jobs and activity data surprised to the upside since the turn of the year, and inflation has slowed less than expected, too. As a result, the Fed is likely to raise interest rates more in the first half of 2023 than seemed likely at the end of 2022. Their most likely path forward is a quarter percentage point rate hike at each of the next three rate decisions, in March, May, and June, taking the Fed's target to a peak of 5.25%-to-5.50% by mid-year. The Fed is likely to hold the federal funds rate unchanged at that level through December.
Bill Adams is senior vice president and chief economist at Comerica. Waran Bhahirethan is a vice president and senior economist at Comerica.