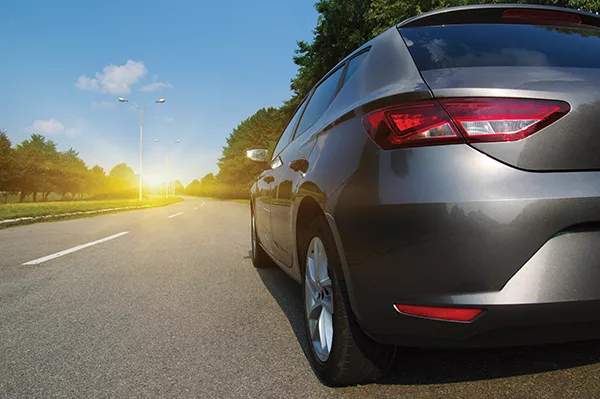 Like most manufacturing industries, the U.S. automotive sector has seen its share of challenges since 2020.
The industry ended 2022 at the lowest volume of vehicles sold in more than 10 years, with estimates ranging from 13.8 to 13.9 million, depending on who you ask, as not all sales are publicly reported. According to Cox Automotive's figures, that's down 8% from 2021, despite an 8.6% uptick in fourth-quarter year-over-year new vehicle sales.
General Motors Co. was the only automaker to log a 2022 sales increase — 2.5%, compared to double-digit declines for companies like Toyota Motor Corp., which dominated the 2021 market and was down 9.6% last year, and Honda Motor Co., which saw the largest decline, with reported drops ranging from 29% to above 33%.
Detroit-based automakers also saw sales decreases. Ford Motor Co. was down 2.2% and Stellantis, formerly Fiat Chrysler, was down 13%.
Automakers seem cautiously optimistic about 2023. GM Chief Executive Officer Mary Barra predicted "an industry around 15 million" for 2023 at a December Automotive Press Association event. Steve Carlisle, president of GM North America Sales, in a statement to The Detroit News, touted GM's nine electric vehicles, four new truck models and 2024 Chevrolet Trax as major sales sources.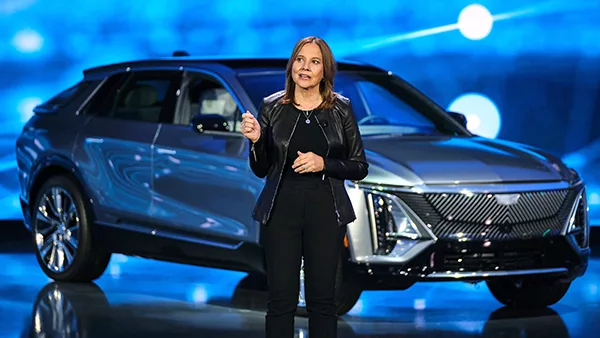 Jack Hollis, executive vice president of sales for Toyota's North America division, said in a January Detroit News article that pent-up consumer demand will help the industry reach 15 million for 2023.
Regardless of consumer demand, it seems that 17 million new vehicle sales years are gone — or at least far from reach. Given reduced volume, how will U.S. automakers remain profitable in 2023 and beyond, and what will the market's new normal look like for consumers and manufacturers?
A supply and demand problem
Anyone in the market for a new vehicle after March 2020 or so likely knows there simply weren't enough cars to keep up with demand. The issue? Microchips, which control everything in vehicles from touchscreens to backup cameras, emergency braking systems and even powertrain components.
Used in personal computers, mobile phones, microwaves and more, microchips are made with semiconductors — elements like silicon and gallium arsenide, which are often sourced outside the United States. When chip manufacturing and shipping halted for the pandemic, automakers couldn't finish vehicles, creating a backlog of orders.
"Cars would sit for weeks at a time waiting for a part," said Joseph Yoon, consumer insights analyst for Edmunds, an online consumer resource for automotive information, who also noted that dealers sometimes even sold incomplete vehicles. "We failed to realize how much we relied on semiconductors."
"It's a lesson we learned during the pandemic," said Jeff Korzenik, chief economist for Fifth Third Commercial Bank. "One small part can hold up a vehicle."
While all manufacturers suffered from semiconductor supply issues, the auto industry's challenges were compounded by its typical "just-in-time" inventory practices that allowed for little surplus components compared to other manufacturing sectors. The auto industry also requires more specialized microchips than other industries, which makes predicting demand more difficult, and it has stringent safety requirements for vehicle component production.
The March 2021 fire at the Renesas Electronics plant in Japan, which made nearly a third of global auto chips, along with power outages at Austin, Texas, semiconductor plants around the same time, also compounded the chip shortage.
Finally, Russia's invasion of Ukraine in early 2022 exacerbated the semiconductor supply issue, as Ukraine and Russia supply large portions of the world's purified neon gas and palladium metal, both used in making semiconductors.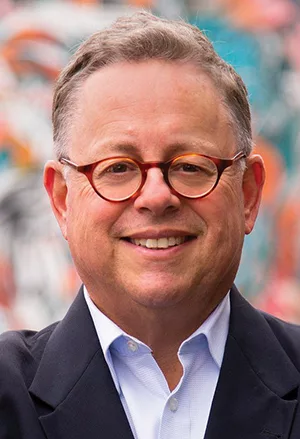 Meanwhile, consumer demand never slowed down. Stimulus checks had consumers ready to buy and waiting in line for vehicle leases or purchases.
Changing market conditions
Almost three years post-pandemic, automotive inventory is improving, said Yoon, but is "not near pre-pandemic levels." Better regulated production has it "trending somewhat in the right direction," he said.
Government assistance like the recently passed CHIPS Act, which provides incentives for U.S. semiconductor production, has automakers and other U.S. companies delving into the chip manufacturing business. This positions automakers to better control inventory.
According to Cox Automotive, inventory is up 66% overall from 2021, but automakers' inventory levels vary greatly. In fact, differences in 2022 sales are largely due to better controlled inventory, said Cox Automotive experts.
"GM got hit first, and they jumped on the situation and took control of where they got their chips and how they got them and really started addressing supply chain," said Michelle Krebs, Cox Automotive executive analyst. "Toyota had a lot of issues in southeast Asia with parts and chips, where Covid was rampant and plants locked down."
On the flip side, there is pent-up consumer demand, as some buyers extended their leases, bought used vehicles or simply held on to several-year-old vehicles during the shortage. However, auto prices and interest rates are inflated, pricing many buyers out of the market.
Demand and pricing
Edmunds put the average price of a new vehicle at a record high of $47,681 for November 2022. The average interest rate for a new-vehicle loan is 8.3%, the highest it's been in 20 years, according to Cox Automotive.
In monthly payment terms, the average cost to finance a new vehicle has been about $700 per month since July 2022, said Yoon, with more than 15% of consumers paying $1,000 or more in last year's fourth quarter. "It's mind-boggling, especially if the last time you bought a car was five to seven years ago."
Add to these issues the possibility of a 2023 recession, which the National Bureau of Economic Research defines as "a significant decline in economic activity that is spread across the economy and that lasts more than a few months." The result? Consumer demand will likely weaken, which may bring prices down.
Korzenik said that, while vehicles may sell into a recession because of pent-up demand, "there's still a risk that the consumer retreats further than expected," reducing vehicle sales and requiring price drops. High interest rates, increasing vehicle inventory and growing credit card balances create "a recipe for price moderation," he said.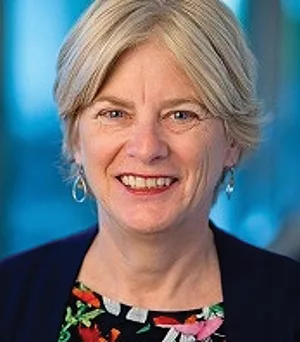 Cox Automotive Chief Economist Jonathan Smoke summed up the brewing situation.
"We're swapping a supply problem for a demand problem," he said. "A supply problem is a good problem to have, as constrained supply leads to pricing power and strong profits. But a slowing economy and 20-year highs in interest rates mean higher expenses and weaker demand, which hurts volumes and pricing power."
Charlie Chesbrough, senior economist for Cox Automotive, agreed, noting that brands like Ram, Jeep, BMW and Kia increased vehicle discounts in fourth-quarter 2022, while pricing incentives for Subaru, Toyota and Honda declined. "It is still a seller's market, where incentives remain muted," he said, "But clearly there are indications that is changing."
Reshoring manufacturing
While the pandemic played a big part in auto industry challenges, many of these issues were already brewing, said Korzenik. "The pandemic was a great accelerator of current trends."
Pandemic-related labor and transportation issues exacerbated the auto industry's inventory shortage, but labor shortages and offshoring of manufacturing already plagued the supply chain. Continuing labor shortages and expenses to transport and house inventory make rebuilding the auto industry a multi-year process, said Korzenik.
There are some 700,000 unfilled manufacturing jobs in the United States, he said. The culture has moved away from manufacturing, and parents and schools don't always support young workers entering that workforce.
To correct the problem, we need to "reshore" manufacturing, Korzenik said. The industry is already moving in that direction, with U.S. microchip manufacturing initiatives on the horizon.
To address labor shortages, Korzenik said companies must rethink shift schedules to accommodate more workers, avoid requiring degrees and other unnecessary credentials for manufacturing jobs and, finally, reach out to marginalized populations, like those formerly convicted of felonies, to fill positions.
Looking ahead: 10 predictions
What does 2023 hold? It's a mixed bag, with market conditions and automaker strategies contributing to uncertainties. Here's a roundup of national experts' 2023 predictions:
• Fewer vehicle sales. While the exact predicted number of new vehicles to sell varies, it's clear that experts see numbers settling into a "new normal." Edmunds predicts automakers will sell 14.8 million vehicles in 2023; Cox Automotive puts the number at 14.1 million.
• A probable recession contributing to declining auto sales. Cox joined economists in a January Wall Street Journal poll in predicting a recession. WSJ poll respondents put the probability of a recession in the next 12 months at 61%. "We are a little bit more pessimistic compared to what some others are forecasting," Smoke said of Cox's 2023 auto sales forecasts. "We are essentially trying to calculate in the fact that we've got 50% at least probability of having a recession."
• Price moderation. While how much prices will drop is much-debated, most experts predict some vehicle price moderation. Yoon said Edmunds is already seeing some decreases. While new vehicle average transaction prices hit a record high of $47, 681 last November, these prices are dipping below the manufacturer's suggested retail prices for the first time in more than a year. Edmunds is seeing this drop mainly in large trucks, SUVs and luxury vehicles, while lower-priced vehicles remain high. For example, large trucks showed an average $1,210 discount in November, with the average MSRP at $62,287 and ATP at $61,076.
• Focus on luxury vehicles and fleet sales. Cox Automotive is predicting that automakers will continue to focus on producing higher-end, more expensive vehicles rather than affordable options, as those with more income can take on higher interest rates and monthly payments. Also, automakers may look to fleet sales to make up for volume shortfalls.
• Affordability a major issue for consumers. Experts agree that average-income buyers will be priced out of many vehicles, which may cause automakers to focus even more on producing higher-end options. As a result, even used vehicles could skew toward more expensive options, creating a long-term affordability issue there, said Smoke.
• Increase in cash sales. With interest rates at 20-year highs, Cox Automotive is predicting all-cash deals to skyrocket. "This trend started last year," said Smoke. "Many consumers simply don't want to pay the more than 8% average rate we're seeing in new vehicle loans and the close to 13% average rate we're seeing in used vehicle loans." Those who can afford to will cut out the middleman and pay cash, Smoke said.
• Decrease in leasing. Edmunds predicts a sharp decline in leasing, as deals become scarce. The average lease payment rose from $471 in November 2019 to $583 in November 2022, and lease penetration fell to 17.4% in November 2022, compared to 28.3% in November 2019. Edmunds expects the trend to continue.
• Climbing interest rates eventually settle at higher "new normal." Cox Automotive sees interest rates inching even higher, as the Fed tries to slow inflation down to its 2% target. "With the 75 basis points to 1 percentage point more to go, we'll see payments up by 15% from the rate change, compared to the end of 2021, and that's quite a lot for consumers to handle," Smoke said. Korzenik, on the other hand, said interest rates are probably peaking now, but "that doesn't mean they're going back to pre-pandemic levels. When the dust settles, we are going to come out into an expansion, but interest rates will be structurally higher."
• Fewer vehicles, conservative marketing. Cox said the automotive market may emerge as smaller but more profitable, with 2016's volume as the "high water mark" at 17.5 million new vehicle sales. A combination of people putting fewer miles on cars, cars lasting longer and an increase in electric vehicles makes it likely that there will be fewer vehicles in the market long-term, perhaps closer to 16 million, Smoke said. He also said automakers will likely be conservative in production, at least this year. "They will not be pushing their supply chains because they're not certain they can sell the same number of vehicles. I am pretty sure that if we surveyed the CFOs of all the manufacturers, it would be a unanimous decision that they would rather sell 13 million profitably than 15 million at a substantial discount."
• Higher transaction prices offset volume. Cox pointed out that, while total new vehicle sales decreased 8% in 2022 versus 2021, revenue increased 2%. Furthermore, 2022 saw nearly 3.3 million fewer vehicles sold than 2019, but total revenue was $15 billion higher. "These high prices have transformed the industry, such that a return to a 17 million market is not necessarily needed to see gains in revenue," said Chesbrough.
The big unknown, according to both Cox Automotive and Edmunds, is whether automakers will offer discounts to sell more vehicles or hold on to current elevated pricing models. Yoon said high interest rates pricing consumers out of the market, combined with inflation in other areas of the economy, will eventually lead the automotives to one conclusion: "Something's gotta give. Prices have to start coming down.
Our guess is that (automotives) would prefer market share and discounts will come back."