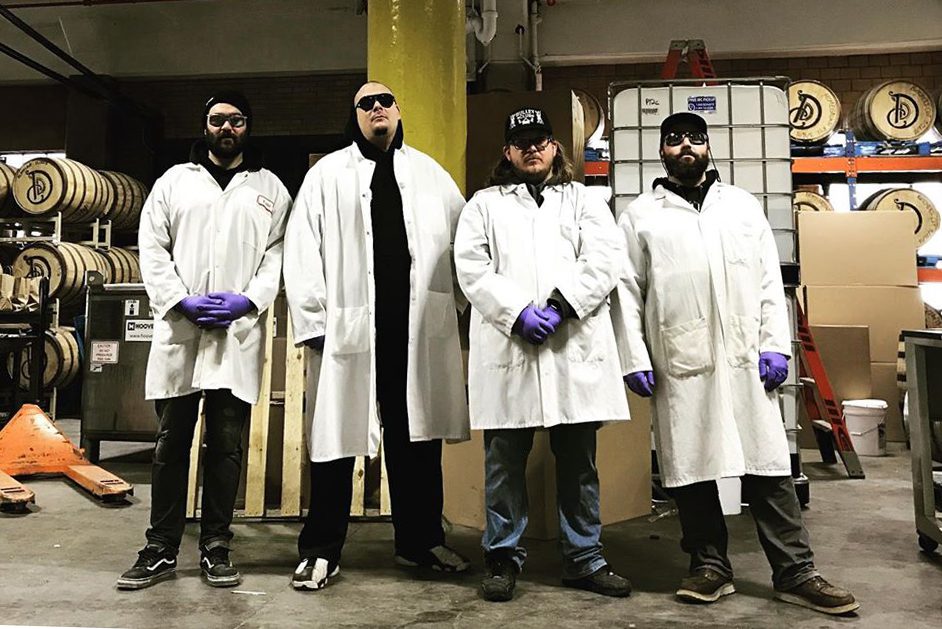 When life hands you lemons, as the old saying goes, you make lemonade. In that same spirit, Detroit City Distillery is taking its raw ingredients and making … hand sanitizer and specialty bourbon.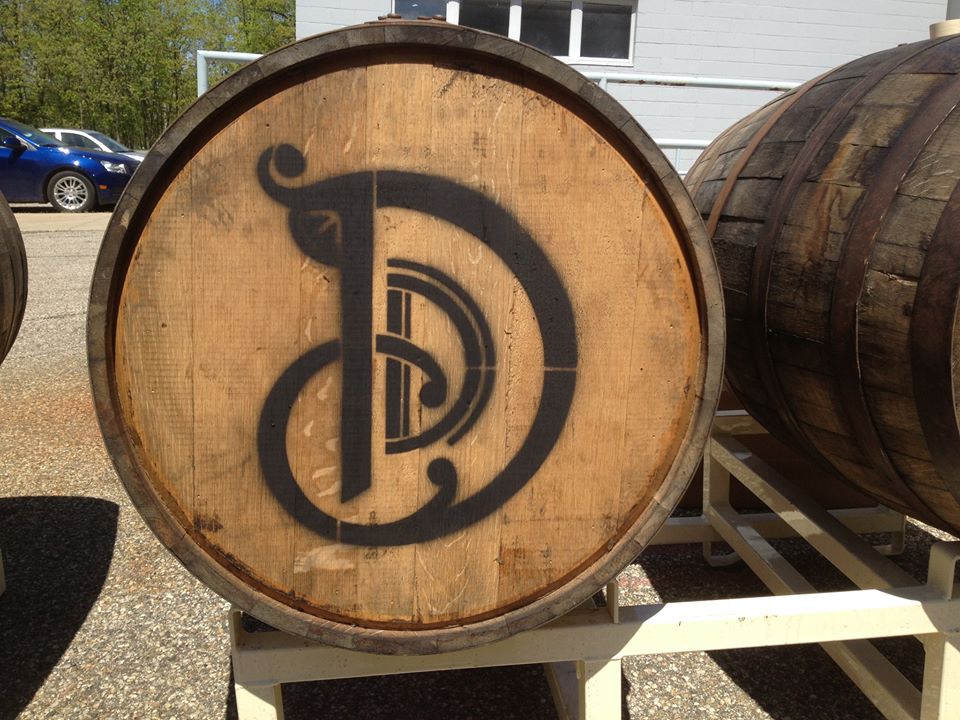 The independent craft distiller of small-batch artisanal whiskey, gin and vodka announced Tuesday the release of a special limited-edition, four-grain bourbon for what it called "an extraordinary time" in Michigan: Shutdown Single Barrel Bourbon.
Customers can purchase bottles online for $70 each and schedule a time for curbside pick-up. Each bottle comes with a complimentary four-ounce bottle of DCD hand sanitizer. Customers can add additional spirits and merchandise to their order and must be 21 and over to buy alcohol.
"If this crisis has taught us anything, we should live every second of our lives to the fullest, and that means drinking the good stuff now," Michael Forsyth, co-owner of Detroit City Distillery said. "This is a bourbon we started over two years ago that we've been aging and saving for a special occasion. If this isn't it, we don't know what is."
To further build community spirits, customers with their order of Shutdown Single Barrel Bourbon can join DCD for a virtual happy hour at 8 p.m. Friday, May 15, for a celebratory toast.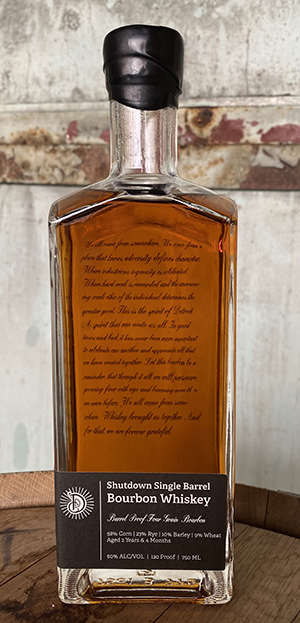 Shutdown Single Barrel Bourbon is a blend of four different Michigan grains with a mash bill of 58 percent corn, 23 percent rye, 10 percent malted barley and 9 percent wheat. Forsyth describes this creation as "a big, bold bourbon has a robust nose with the classic notes of caramel, leather, toasted oak and a hint of blackberry."
He noted that the big barley bill brings out a depth of flavor accentuated by notes of pecans, butterscotch and coffee. It finishes with a good long burn with its signature rye spice with notes of pink peppercorn and burnt orange peel.
The label of Shutdown Single Barrel Bourbon carries a special message from DCD:
"We all come from somewhere. We come from a place that knows adversity defines character. Where industrious ingenuity is celebrated. Where hard work is rewarded and the unwavering work ethic of the individual determines the greater good. This is the spirit of Detroit. A spirit that can unite us all. In good times and bad, it has never been more important to celebrate one another and appreciate all that we have created together. Let this bourbon be a reminder that through it all we will persevere, growing finer with age and becoming more than we were before. We all come from somewhere. Whiskey brought us together. And for that, we are forever grateful."
Forsyth also said its hand-sanitizer production, which began March 20, has kept the distillery "incredibly busy." To date, DCD has supplied more than 15,000 gallons of hand sanitizer to those battling COVID-19.
• 5,000 gallons to the Michigan State Emergency Operations Center and the Michigan State Police
• 4,000 8-ounce bottles to the staff at Detroit Medical Center
• 500 gallons to the City of Detroit
• Supplied over 350 organizations, including nursing homes, home hospice, municipalities, police departments, fire departments, food producers, utilities, post offices and non-profits.
"It's been an incredibly hard time to be a small-business owner," added Forsyth. "The silver lining in all of this is, we've been able to help thousands of Michiganders serving on the front line by shifting our operations. We were called to step up, and we did. That's the Detroit way."