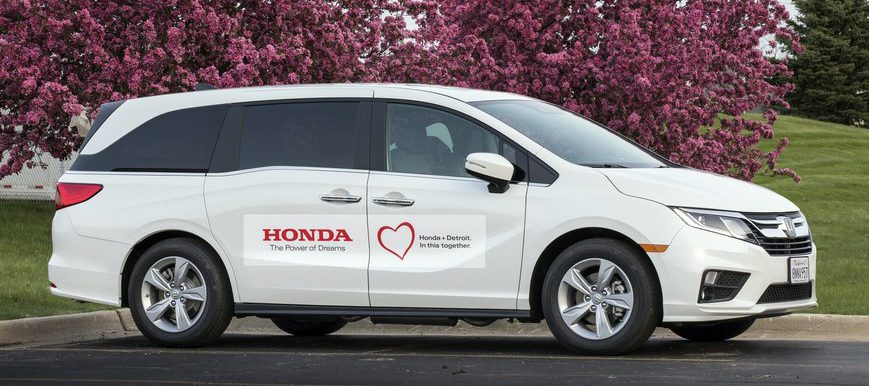 When the city of Detroit started ramping up its transportation service to its coronavirus testing sites, city officials realized that the cabs and other transportation used to move people around were missing something important: A lack of separation between the driver and passenger for the safety of both.
Enter Honda, which on Tuesday delivered 10 Odyssey minivans to the City of Detroit that have been specially outfitted to transport people potentially infected with COVID-19, as well as healthcare workers.
The goal, Detroit Mayor Mike Duggan said, is to protect the health of the driver from the potential for droplet infection during transportation. To do this, the Honda retrofitted the Odysseys with a plastic barrier installed behind the front seating area, as well as modifications to the ventilation system to maintain an air pressure differential between the front and rear seating areas.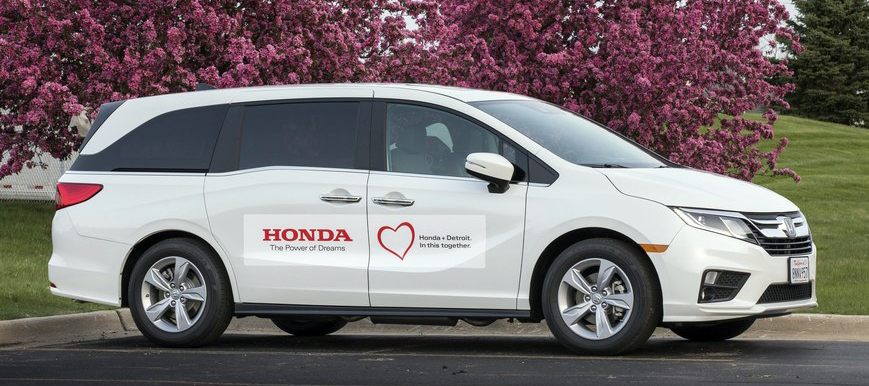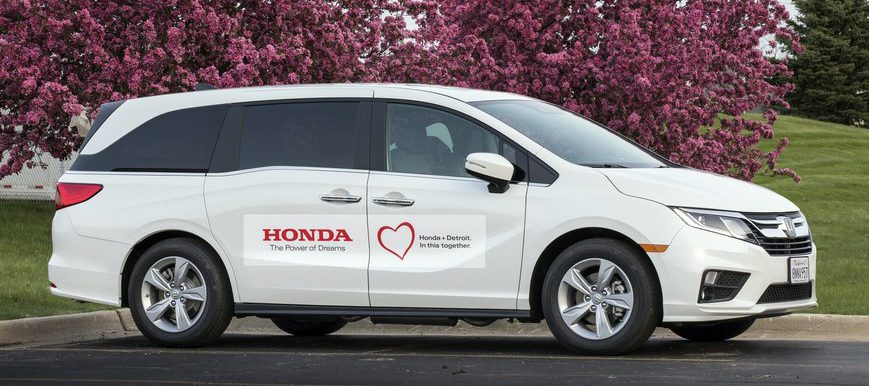 According to city officials, Detroit reached out to Honda in mid-April after seeing news reports about similar specially equipped vehicles modified by Honda in Japan. A team of volunteers at Honda's R&D center in Raymond, Ohio, including senior engineers and fabrication experts, conceived and designed a method to modify the U.S. Odyssey at the Honda R&D Americas vehicle development center in Raymond, Ohio, where it was originally developed.
To date, Detroit has tested more 20,000 residents and employees for COVID-19, Duggan said during his daily coronavirus update on Tuesday. These Hondas are on loan to the city during the duration of the virus, the mayor said.
More: Funds Begin to Flow as Local Relief Programs Kick In
More: Kalamazoo Plant Picked for Production of Pfizer Vaccine
More: SPECIAL REPORT: Laws, Regulations Crunching Businesses Trying to Survive
"They set up the air handling system so that the air didn't move from the back to the front. So drivers could make one run after another and not worry about breathing the same air as an infections patient," Duggan said. "Anybody who is going to work in an essential job in Detroit, your company should have called up by now because we want to get everybody tested. When you call and get your appointment if you just tell the Quicken operator that you need transportation, they'll click you through to the cab companies and you'll be transported in these Hondas."
Fast moves
Honda said its team of Honda engineers and experts in Ohio took the project from initial concept to completion in less than two weeks. According to its press release, Honda said, "All material fabrication and installation, and adjustments to the software for the Odyssey's ventilation system, was done entirely in-house.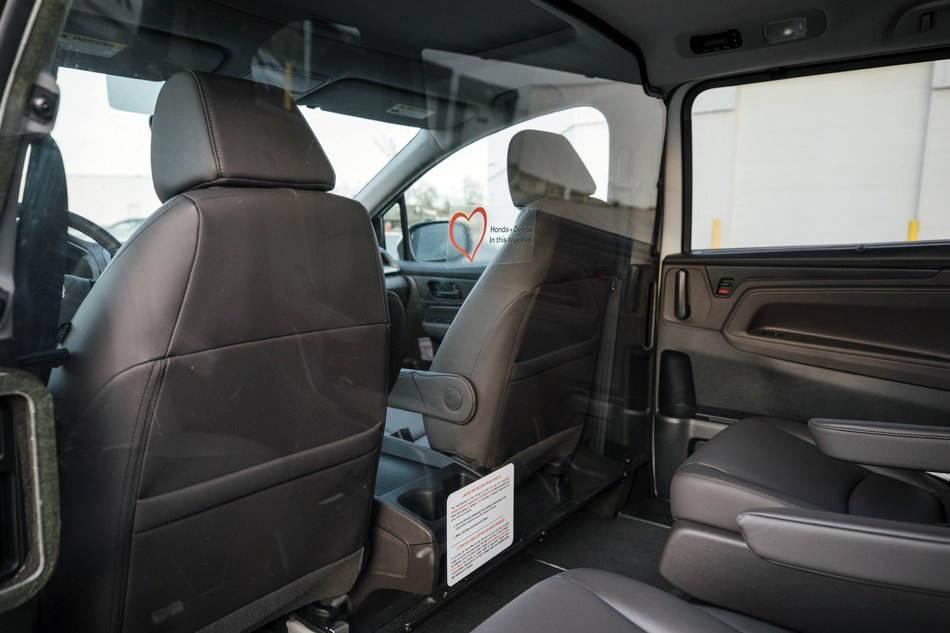 Honda engineers in Ohio installed a sealed clear polycarbonate (plastic) panel between the front seat compartment and rear two-row seating area by removing the hand grips on the structural roof pillar (B-pillar), behind the first row, replacing it with new brackets to attach the clear panel. A second attachment bracket was fabricated and attached to the lower front seat belt anchor point for a total of three secure attachments on each side.
In addition, the Odyssey's ventilation system software "was tuned to maintain a more positive pressure zone within the front compartment to establish a designed air pressure differential between the front and rear seating areas, greatly reducing the potential for droplet infection migration during transportation," the company said.