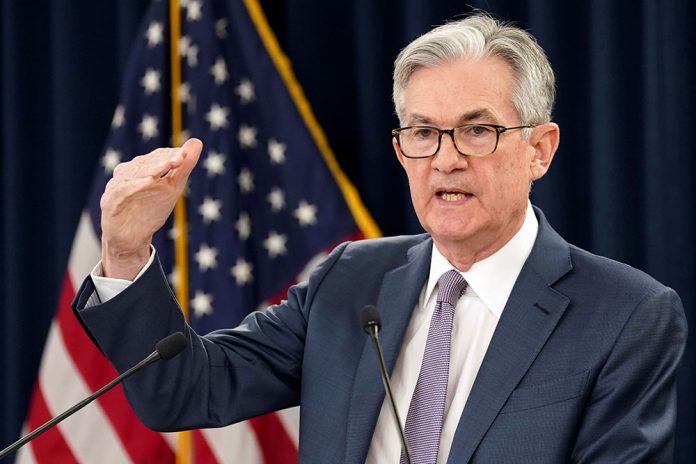 WASHINGTON — The Federal Reserve had already raised its benchmark interest rate a couple of times this year in an effort to combat the record-setting inflation plaguing the economy.
When inflation jumped to 9.1%, the highest in more than 40 years, the Fed jumped again, raising interest rates another three-quarters of a point for a second straight time.
The move raises the key rate, which affects many consumer and business loans, to a range of 2.25% to 2.5%, its highest level since 2018, the Associated Press reported.
The 9.1% jump in inflation is the fastest in 41 years. Raising borrowing rates makes it costlier to take out a mortgage or an auto or business loan. The idea is that consumers and businesses would borrow and spend less.
Fed Chair Jerome Powell talked about the possibility of another similar increase if it becomes necessary.
"We might do another unusually large increase but that's not a decision that we've made at all," Powell told USA Today Wednesday, calling these "extraordinarily challenging and uncertain times." "The recent hikes have been so large and fast that the economy likely hasn't felt the full impact yet.
"We think that demand is moderating," he added. "How much is it moderating? We're not sure. We're going to have to watch the data carefully."
The Fed is tightening credit even while the economy has begun to slow, thereby heightening the risk that its rate hikes will cause a recession later this year or next.
Bill Adams, a senior vice president and chief economist at Comerica, called the chances of a recession in the next 18 months "a coin toss" in the wake of the 9.1% jump in inflation.
According to the AP, the Fed's moves have negatively impacted the housing market. The average rate on a 30-year fixed mortgage has roughly doubled in the past year, to 5.5%, and home sales have tumbled. In a statement released after its latest policy meeting ended, the Fed acknowledged that while "indicators of spending and production have softened," "job gains have been robust in recent months, and the unemployment rate has remained low." The Fed typically assigns high importance to the pace of hiring and pay growth because when more people earn paychecks, the resulting spending can fuel inflation.