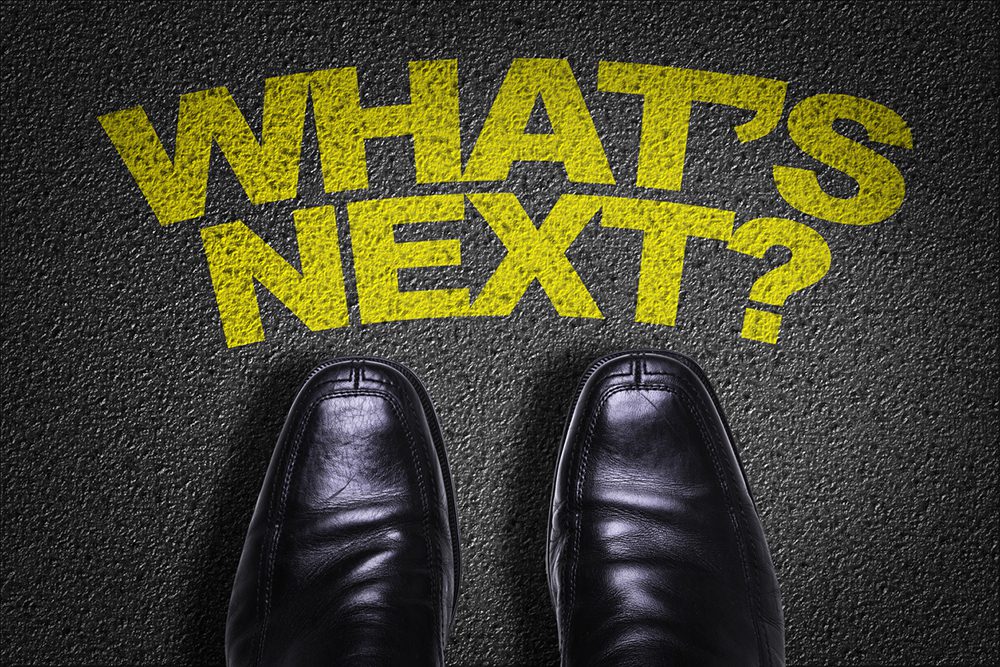 Fast forward anywhere from a few months to several years from the outbreak of the coronavirus, and the question becomes what will the world look like as we adjust to a landscape where pandemics are not only possible but a reality.
In this new world, certain careers are likely to become supercharged, and some universities and economists alike are looking at what jobs will be in demand. It may not be surprising that healthcare and biology top that list, but others such as psychology, international business and even anthropology are likely to also gain speed among tomorrow's students, these experts predict.
"There's been times in our history where you've seen various events occur that have spurred on great ambitions in education," said Central Michigan University President Robert Davies. "When JFK (President John F. Kennedy) said we wanted to be the first to walk on the moon, that spurred on incredible investment into the sciences and the like. I can see that happening as well" as a result of COVID-19 and its impacts.
Davies predicts an increase in interest in fields such as just-in-time technology with the need for medical equipment and related products. He also believes there will be an investment in fields such as political science and international business as well as the social sciences, like how demographic shifts affect us and our culture.
"The emphasis will be on health professions at large from all sources," Davies added. "Behind that, I see a lot of research into pandemics, viruses and biology."
Helper professions
Associate Vice President of Enrollment Management for Wayne State University Dawn Medley said the coronavirus has created a "hard left" for everyone, including higher education, putting these industries up on two tires, so to speak.
"Everyone is wondering what the new normal will be like," Medley said. "We're seeing institutions that have been traditionally brick-and-mortar pivot quickly to go online – but some shifts are like taking a cruise ship and trying to move it with the speed of a speedboat."
Medley said she sees a new interest in social media and online marketing as more companies go from storefronts to virtual retail. She also sees more business students who will look at branding, crowdsourcing for funding options and other such impacts from this quick turn to buying and selling pretty much everything on the web.
Nursing may not grow as fast as other fields in one way because the career is limited by the need to get a set amount of clinical hours and state board slots, Medley said. But public health as a whole will go gangbusters as cities such as Detroit seek to determine why these urban areas were harder hit with the virus than others.
Medley also believes more adults will seek to go back to school for new degrees or new skills in the months and years to come. They will want to continue to work from home or they may want to change their careers entirely, she predicted. Entrepreneurial spirit will be high in this near-term future, as well, and more people will want to start their own businesses, so they'll want skills to go with that.
"Detroit has always been about the hustle and the individual entrepreneur, so we'll see more folks taking advantage of that," Medley said.
She also believes education and virtual learning will be extremely interesting in the future, so there will be a need for e-learning specialists, new curriculum experts and lots of people interested in researching economic disparity when it comes to education. Technology coaches also are likely to be a cool new career that everyone will need or want going forward into the unknown.
The mental health profession also may see a renewed level of interest as health, wellness and mental-health issues were openly discussed during the coronavirus, Medley added.
"As we emerge, people are going to need help," Medley said. "People who choose these professional may feel it personally or have seen it in their families. … More people are going to want to be in those helper professions, creating human connection."
Long-term impacts
College students in the Class of 2020 may feel disappointed by the loss of their senior year, the challenges of finding a job in a recession or the cuts to their ability to find internships, said Dr. Joyce Beebe of the Baker Institute for Public Policy, a part of Rice University.
However, they should have hope for the future, the economist said. Yes, recessionary times may limit their earning potential for the moment. But they should look to shift their mindsets, find volunteer opportunities within their fields or take on other jobs with high-learning potential until the moment they are waiting for or the job the want comes around.
"Never stop trying," Beebe said. "New graduates shouldn't lose hope. … We hope for a positive and fast recovery."
Some may be tempted to go back to graduate school or stay another year in college, but Beebe says that may not be the best idea. These options are expensive and may create student debt. Instead, she believes students should focus on studying for exams, such as a CPA license, getting short-term jobs that fill a need or take a few months off if they can do that financially, such as a gap-year opportunity, to experience life.
Beebe said she is spending more of her classroom time talking to students about their lives, their fears and their desires for the future. She believes there is stress and anxiety associated with a pandemic that cannot be denied. But she also believes these students will gain resilience that will last a lifetime.