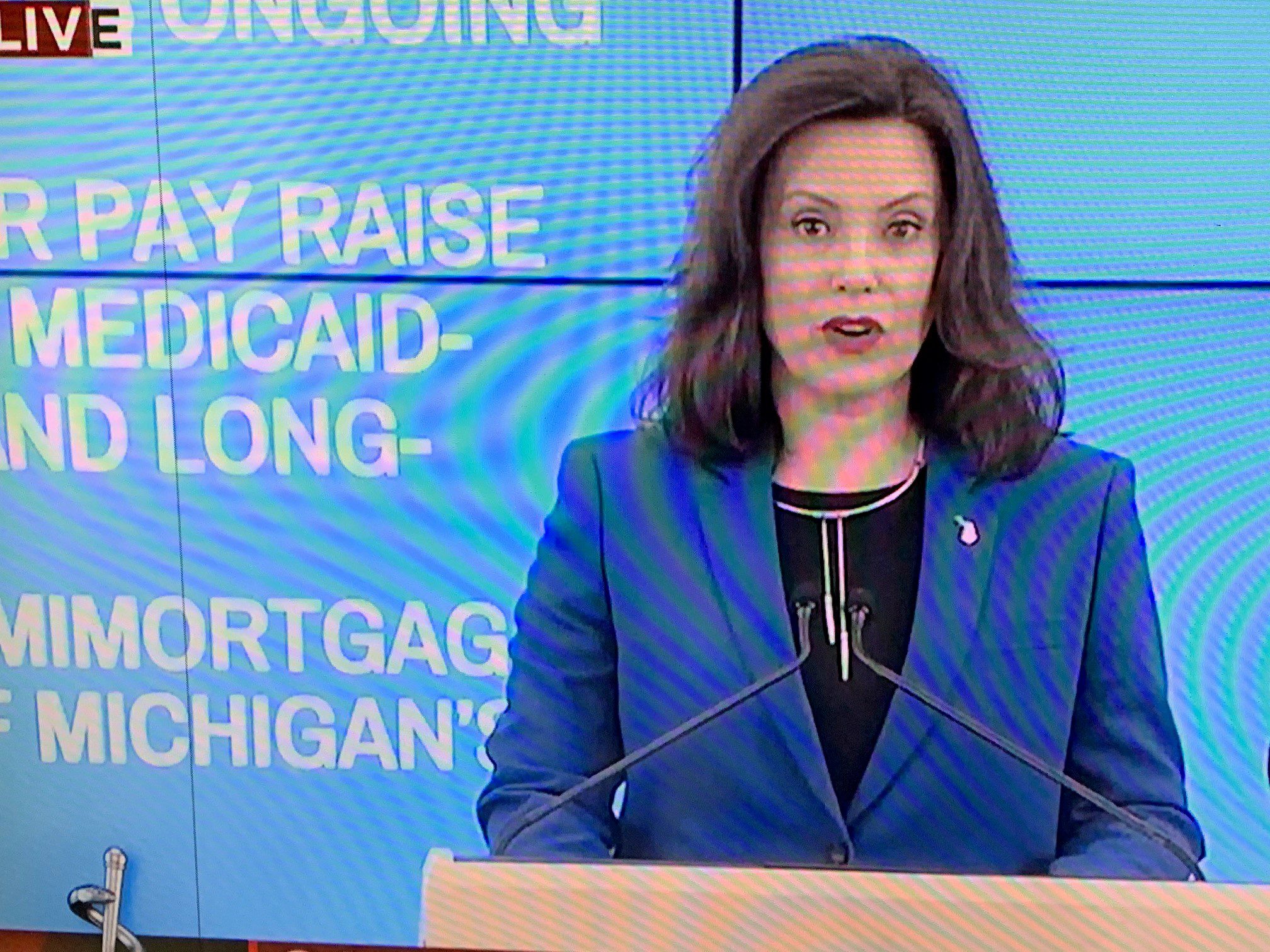 Michigan Gov. Gretchen Whitmer hinted Wednesday that a short-term extension of her Stay Home, Stay Safe order will likely be necessary.
On Friday, she made it official.
At her coronavirus press conference, Whitmer announced she was extending the stay-at-home order through May 15. This new order immediately replaces the one she put into place in March and extended April 9. The move comes as Michigan's caseload crosses 35,000 and the death toll from COVID-19 approaches 3,000.
The good news for some Michiganders: She's relaxing several provisions in the new one. Restrictions surrounding outdoor activities such as golf and motorized boating are lifted, meaning businesses in those areas can reopen.
Some aspects of the new order (find the full order here) include:
People are now required, rather than encouraged, to wear face coverings in enclosed public spaces like grocery stores, as long as they can medically tolerate it. Employers are required to give non-medical-grade masks to anyone on the job in-person.
Landscapers, lawn-service companies, plant nurseries and bike repair shops can reopen, as long as they observe social-distancing rules. Stores selling nonessential supplies can reopen for curbside pickup and delivery, and big-box retailers no longer have to close off garden centers and areas where they sell things like paint, flooring and carpet.
People who own multiple in-state homes can resume traveling between them, though Whitmer "strongly discourages" it.
"We will consider this the preliminary stage of economic re-engagement," Whitmer said. "We will measure, we will collect data, we will continue to ramp up our testing and our tracing, and we will make informed decisions in the coming days about potential further ecomomic re-engagement.
"But it depends on you," she added. "If we continue to see our numbers decline, we can responsibly consider additional steps we can take."
Under the new order, in-person work not necessary to sustain or protect life, with exemptions for various critical jobs, is prohibited. Restaurants remain closed to dine-in customers under a separate measure, and bars, movie theaters, gyms and other sports facilities must remain closed.
More: House Passes $484 Billion Relief Bill With New Funds for Paycheck Protection Program
More: Business Leaders For Michigan CEO Doug Rothwell Retiring
More: Henry Ford Latest Health System To Announce Layoffs
While popular with public health officials and in public polling Whitmer's prior orders and actions have produced several lawsuits and at least two protests – one at the Capitol Building in Lansing last week and another last weekend in front of the Governor's Mansion.
Whitmer said she's talking with medical and business experts to assess different jobs and industries for risk, to come up with safety protocols and to determine "markers" that need to be reached before reopening additional sectors. More details, she said, could come "in the coming days."
While Michigan still ranks third in the country in the number of COVID-19 deaths, Whitmer pointed to several numbers — a smaller of residents testing positive, hospitalizations going down — as reasons some restrictions could be lifted.
"There is and will be light at the end of the tunnel, but the over-arching message is still the same," she said. "As we take this small step forward, we will make adjustments along the way. Staying home is our best weapon."