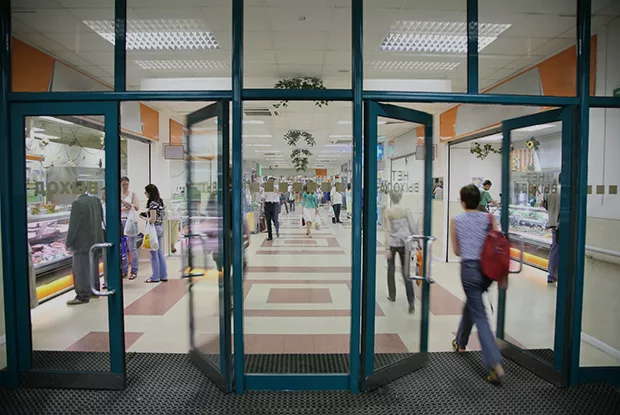 U.S. inflation data was hotter than expected in September, but consumers hung in there, pushing overall retail sales up despite faltering unit auto sales.
U.S. nominal retail sales advanced by 0.7 percent in September, following a 0.9 percent gain in August. With the Consumer Price Index advancing by 0.4 percent in September, we can say that real retail sales likely gained near 0.3 percent for the month. The nominal value of retail sales of automobiles increased by 0.5 percent in September even though unit sales of autos declined by 6.9 percent to a weak 12.2 million unit annual rate. Higher prices for cars and restricted supply of less expensive models may explain the apparent anomaly. Excluding autos, retail sales gained 0.8 percent in September. Most categories were positive. However, sales for electronic stores and healthcare stores declined. For the year ending in September, nominal retail sales were up by 13.9 percent, while the CPI was up by 5.4 percent.
The Consumer Price Index was pushed by energy prices in September. The energy price sub-index increased by 1.3 percent for the month with climbing petroleum and natural gas prices. Consumer energy prices were up by 24.8 percent over the previous 12 months. Food prices were up 0.9 percent for the month. Excluding food and energy, core CPI was calm, posting a 0.2 percent monthly gain and a 4.0 percent year-over-year gain.
The headline Producer Price Index was up by 0.5 percent in September. The food price sub-index was up 2.0 percent in September, following a 2.9 percent increase in August. The energy price sub-index was up by 2.8 percent. Trade margins increased by 0.9 percent in September. Over the previous 12 months, headline PPI was up by a sizeable 8.6 percent. Excluding food, energy and trade margins, core PPI gained a sedate 0.1 percent in September. Core PPI was held down by prices for transportation and warehousing, which dropped by 4.0 percent for the month as airline ticket prices fell. Over the previous 12 months, core PPI was up by 5.9 percent.
The Import Price Index gained 0.4 percent in September, pushed by energy prices.
Initial claims for unemployment insurance fell noticeably again for the week ending October 9, down 36,000, to hit 293,000. This is the first time that initial claims have fallen below 300,000 since mid-March 2020. We expect them to continue to trend downward through the end of the year, reaching a normal level of around 200,000 by the end of this year.
The Job Opening and Labor Turnover Survey (JOLTS) for August showed a slight downtick in the still-high job openings rate. The quits rate hit a record high.
The National Federation of Independent Business's Small Business Optimism Index ticked down in September to 99.1.
Mortgage apps for purchase increased by 1.5 percent for the week of October 8. There is still no clear trend for purchase apps. On a four-week moving average basis, purchase apps were down 12.2 percent from the equivalent week a year ago. According to the Mortgage Bankers Association, the rate for a 30-year fixed rate mortgage increased to 3.18 percent. We look for a gradual increase in long rates over the next year.
Hot inflation numbers in September, and hot energy prices already in October, will keep the Federal Reserve focused on unwinding extraordinary monetary policy at the upcoming Federal Open Market Committee meeting over November 2/3. We expect the Fed to announce in early November that they will begin tapering asset purchases by $10 billion per month for Treasury bonds and $5 billion per month for MBS. We expect the Treasury to reduce their bond issuance as well.
Dr. Robert Dye is senior vice president and chief economist at Comerica. Daniel Sanabria is a senior economist at Comerica.