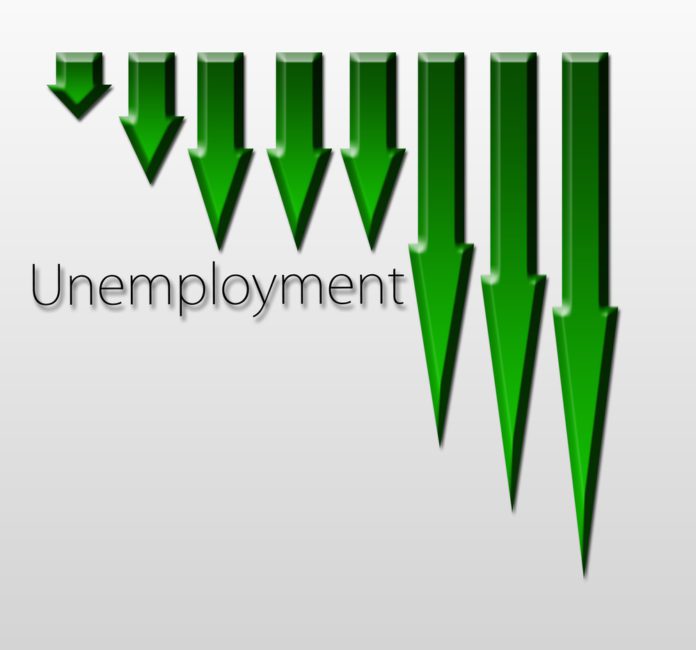 Another week, another low.
Statistics released Thursday by the U.S. Department of Labor show that new claims for unemployment assistance fell to the lowest point in 19 months.
Some 290,000 workers filed first-time unemployment claims during the week ending Oct. 16. That's down some 6,000 such filings the previous week. The data released Thursday also showed state unemployment rolls shrinking significantly earlier in October.
For the first time since the pandemic hit, claims stayed beneath 300,000 for the second straight week. Some economists surveyed by Dow Jones last week predicted 300,000 unemployment claims.
Claims have declined from a record high of 6.149 million in April 2020.
"We remain skeptical that the end of expanded unemployment benefits will lead to a substantial and quick return to the labor force in the near-term," Veronica Clark, an economist at Citigroup in New York, told The Epoch Times.
Robert Frick, a corporate economist at Navy Federal Credit Union, told the Wall Street Journal he predicts unemployment claims would be back to pre-COVID-19 levels by the end of 2021.
"Employers are clinging to employees given it's so hard to hire, it's so hard to retain," he told The Journal.
In August, according to the Labor Department, a record 4.3 million people quit their jobs across the U.S.. That figure—driven by a surge of quits in the bars, restaurants, and hotels industry—represents the highest number of monthly resignations since December 2000.
"While mass layoffs have been avoided of late, helping jobless claims to decline, many who are employed feel some combination of empowerment, restlessness and/or exhaustion," Mark Hamrick, Bankrate senior economic analyst, told Yahoo. "This is borne out in the record number of workers quitting their jobs and strikes among union members popping up around the nation."
The mid-October weekly unemployment statistics stand in contrast to the overall job numbers, which showed the U.S. economy adding just 194,000 jobs overall, at a time when many economists expected some 500,000 jobs might be added in September. Some 360,000 jobs were added in August.