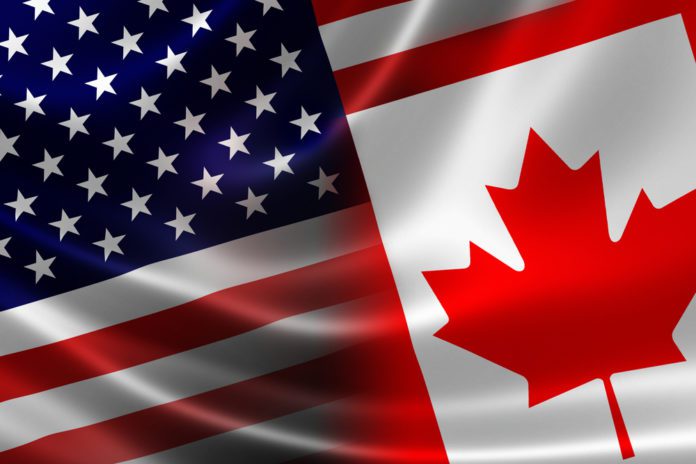 Travelers who thought the U.S.-Canada border would be flowing both ways will have to wait a bit longer.
Days after the Canadian government announced it would begin allowing vaccinated Americans with a negative coronavirus test to come into the country beginning Aug. 9, the U.S. Customs and Border Patrol said it was extending its reopening date until Aug. 21.
The USA Today reported the decision was contained in documents set to be published in the Federal Register. Restrictions on entry by land and ferry travel are extended until 11:59 p.m. on Aug. 21 and will remain in place unless rescinded or amended, according to the notices.
Restrictions on crossing northern and southern U.S. borders were put in place in March 2020, and have been extended every month since then.
Canada announced the reopening of its borders to U.S. residents on Monday, effective Aug. 9. Canada will then begin allow fully vaccinated visitors from other countries to enter the country beginning Sept. 7.
U.S. Sen. Patrick Leahy, a Democrat from Vermont, told the Bennington Banner welcomed the news from Canada.
"I believe it is important for us to follow Canada's lead and reopen our side of the border to fully vaccinated Canadians for non-essential travel purposes," Leahy said. "Our Congressional delegation called for a resumption of greater cross-border travel in the beginning of June and we will continue to call for a safe reopening of the Northern Border until that is accomplished."
U.S. Rep. Brian Higgins, a Democrat from Buffalo, N.Y., was not happy with the U.S. decision to wait.
"For months now people and businesses along the border have been strung along month after month holding out hope for the border to reopen," Higgins told the Buffalo media. "Today's decision by the Biden administration harms economic recovery and hurts families all across America's northern border; this is completely unnecessary."
These new rules apply to travelers arriving by land and air.
"As of September 7th, fully-vaccinated people from any country can come into Canada for non-essential travel," Canadian Prime Minister Justin Trudeau tweeted after the announcement was made. "As a first step, fully-vaccinated Americans can do the same starting August 9th. At every step, the safety of Canadians will continue to be our top priority."
Yahoo News reported that fully vaccinated travelers to Canada must prove their inoculation and present a negative molecular coronavirus test taken within the past 72 hours. However, those travelers will no longer be required to test after arrival in Canada, though some travelers will be randomly selected to do so.
Canadian airports are also continuing to require masks, according to the announcement, and many places in Canada are still enforcing mask mandates. Unvaccinated travelers will still not permitted to enter Canada.
People from Canada and Mexico have been allowed to fly into the U.S. with proof of a negative coronavirus test or recovery from COVID-19 – a requirement before boarding any international flight to the U.S., since January.
The news comes as vaccines continue to roll out across the three countries and COVID cases rise with the Delta variant of the virus spreading, accounting for 83% of U.S. COVID cases.