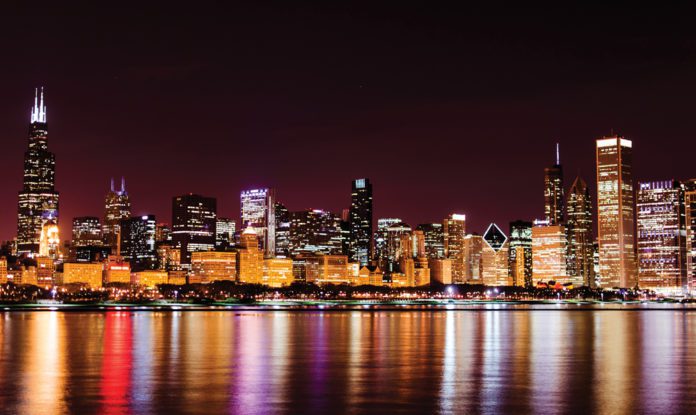 Every year, companies throughout the greater Chicago region compete to be named one of "Chicago's Best and Brightest Companies to Work For®." Only companies that distinguish themselves as having the most innovative and thoughtful human resources approach can be bestowed this honor. (See following list for winners.)
An independent research firm evaluates each company's entry, based on various categories, including Compensation, Benefits and Employee Solutions; Employee Enrichment, Engagement and Retention; Employee Education and Development; Recruitment, Selection and Orientation; Employee Achievement and Recognition; Communication and Shared Vision; Diversity and Inclusion; Work-Life Balance; Community Initiatives and Strategic Company Performance.
With over 20 years of experience conducting the Best and Brightest competitions, the National Association for Business Resources (NABR) has identified numerous best Human Resource practices and provided benchmarking for companies that continue to be leaders in employment standards.
The Best of the Best overall elite category Chicago winners this year included: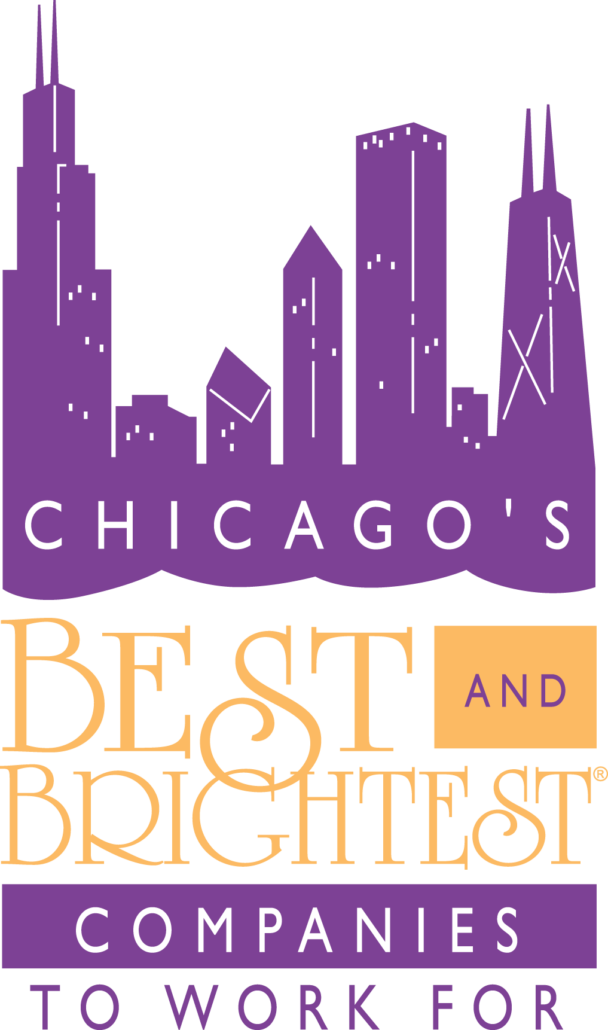 Overall Winner
Shure
Medium Business
Milhouse Engineering & Construction Inc.
Small Business
Porcaro Stolarek Mete Partners
Communication and Shared Vision
Devbridge
Community Initiatives
KRD, Ltd.
Compensation, Benefits and Employee Solutions
Assurance, a Marsh & McLennan Agency
Diversity and Inclusion
Comcast
Employee Achievement and Recognition
Turner Construction Company
Employee Education and Development
Dialog Tech
Employee Enrichment, Engagement and Retention
OneDigital
Recruitment, Selection and Orientation
Stout
Strategic Company Performance
LaSalle Network
Work-Life Balance
FONA International Inc.
"The Best and Brightest is a powerful community of elite leaders who share ideas and practices, and have proven they are employers of choice," said Jennifer Kluge, President and CEO, Best and Brightest Programs. "Best and Brightest winning companies have also been a voice for important actions in creating a sustainable culture that works, ensuring the wellbeing of their employees come first."
These select companies are set to be honored on Thursday, July 22, on a virtual platform.
Chicago's Best and Brightest Companies to Work For is sponsored by Baudville Brands, Now Health Group, FONA International, Corp! Magazine, Assurance, a Marsh & McLennan Agency, Milhouse Engineering & Construction, Sana Benefits, HR Source and Become Unmistakable – uMap.
The Best and Brightest Companies to Work For is a national program that celebrates those companies that are making better business, creating richer lives and building a stronger community as a whole. It is presented annually in several markets, including Atlanta, Boston, Charlotte, Chicago, Dallas/Fort Worth, Denver, Detroit, Houston, Miami, Milwaukee, Nashville, New York, Portland, San Diego, San Francisco Bay Area, Seattle, West Michigan and Nationally.
Nominations are now being accepted for 2022. Visit www.thebestandbrightest.com to obtain an application.
Here's a shout-out to all the winners:
Above and Beyond Family Recovery Center
Adage Technologies
American Academy of Orthopaedic Surgeons
American Academy of Pediatrics
American Society of Anesthesiologists
ARCO/Murray
Ascend Technologies
Associa – Chicago
AST Corporation
Automated Business Designs
BCD International
BDO Digital
BDO USA LLP
Bluco
Brilliant
Brose Belvidere
Burwood Group Inc.
bswift
Call One
CapGrow Partners
Capsim Management Simulations
CBIZ
City Staffing
CKL Engineers LLC
Coast Incorporated
Collaborative Solutions LLC
Coplan & Crane LLC
CoreFX Ingredients
CoSourcing Partners LLC
Daugherty Business Solutions
Digital Third Coast
Donlen,
DragonSpears
Ecentria Group
Echo Global Logistics, Inc.
Echogravity
Edlong
Emkay Inc
Entara
Ergoseal, Inc.
Evention LLC
FBC Remodel
Flexco
Framework IT
Fusion92
Genesis Technologies
Ghafari Associates, LLC
Healthscape Advisors
HED
Helping Hand Center
Healthcare Financial Resources Inc
Home Run Inn, Inc.
Honigman LLP
HydraForce Inc.
Illinois Housing Development Authority
Impact Networking LLC
Incredible Technologies
International Contractors Inc.
Jabian Consulting
Kensington School
Kforce Professional Staffing
Lakeshore Recycling Systems LLC
Loberg Construction
Loma Systems
MedGyn Products, Inc.
Merchants Fleet
Mortenson Construction
Motivation Excellence
Mutual Trust Life Insurance Company
National Equity Fund Inc.
National Futures Association
Navigate
Neighborhoods.com
Netrix LLC
Network Distribution
Next College Student Athlete (NCSA)
Nitel
NOW HEALTH GROUP, INC.
nvisia
Objective Paradigm
Office Revolution
Omron Automation
Omron Healthcare Inc.
Origami Risk
Parasol Alliance
Paylocity Corp.
PBD Worldwide
Peapod Digital Labs
Per Se Group
Perficient
Phaidon International
Plexus Corp.
Premier International
Prominence Advisors
Protiviti
Rabine Group
Radio Flyer Inc.
RATIONAL Cooking Systems, Inc.
Red Caffeine
Riskonnect, Inc.
Royal Cyber
Saggezza Inc.
Salo
Service Express
Shop Smart, LLC
Signature Bank – Chicago
Soliant Consulting
Soulsight
Starcom USA
Stout
Strive Consulting
Swoon
The Dagaz Group
The Marketing Store Worldwide
The Mx Group
The Pepper Group
The Salem Group
Thresholds
Total Quality Logistics
Tovar Snow Professionals LLC
TransTech, Inc.
Trilogy Behavioral Healthcare
Trilogy Real Estate Group, LLC
Turner Construction Company
Verve, a Credit Union
Videojet Technologies Inc.
Wespath Benefits and Investments
Wheels, Inc.
Wi-Tronix, LLC
WOW! Internet and Cable
Zeigler Auto Group