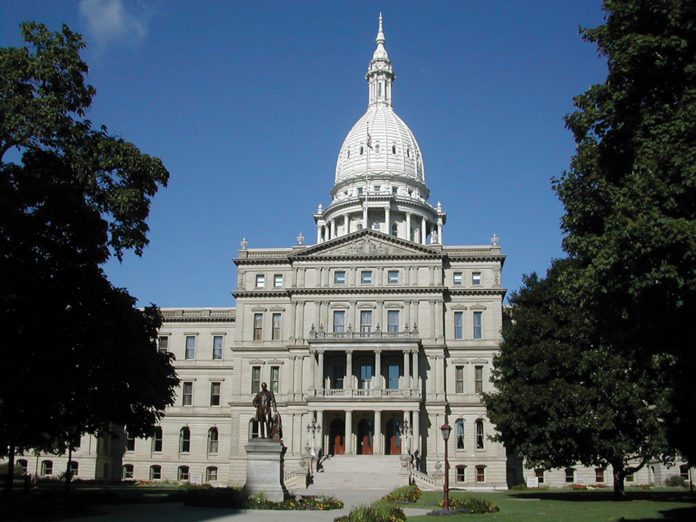 If Michigan Gov. Gretchen Whitmer feels a need to impose new restrictions in the face of the coronavirus pandemic, she's going to have to find another way.
The Republican-controlled state House voted 60-48 — along party lines — in support of initiative petition language that repeals the Emergency Powers Act of 1945. The vote came one week after the state Senate also approved the initiative.
Whitmer used the law to issue health and safety restrictions in the early days of the COVID-19 pandemic. Those moves drew drew pushback from Republicans and other opponents.
State House Speaker Jason Wentworth said the group that brought the petition, Unlock Michigan, "changed Michigan forever when they decided they had enough and stood up to make a difference."
"They deserve a state government that is willing to do the same," Wentworth, of Farwell, said in a statement, according to The Detroit News. "They've earned that much. That's why we had their back today and put this petition into law."
Keep Michigan Safe spokesperson Mark Fisk on today's vote by the Michigan House repealing the governor's emergency powers.
"From Day One, Unlock Michigan has been a brazen political power grab designed to hamper the abilities of those in government to act quickly and decisively during public health emergencies," Fisk said. "Today, House Republicans voted to eradicate an important tool for elected leaders trying to save lives and stop the spread of deadly, infectious diseases like COVID-19, Legionnaire's, tuberculosis and anthrax."
Whitmer and her administrative have used other laws to battle health emergencies, but this initiative process outlines a playbook for conservatives to take future action in a way that avoids a veto.
Unlock Michigan praised Wednesday's vote and promised additional campaigns.
"Our Unlock Michigan citizen army collected over 540,000 signatures in just 80 days," Unlock Michigan spokesman Fred Wszolek told The News. "Now, 292 days later, we'll complete our mission with a final vote in the Legislature to end Gov. Whitmer's rule by decree."