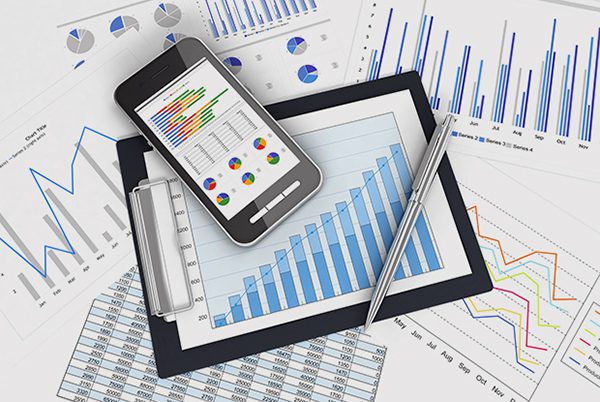 This was the Fed's dream jobs report.
Labor demand grew more slowly in August, while labor supply jumped as more Americans actively sought jobs, and wage growth moderated slightly. The Fed still might raise interest rates again before the end of 2023, but the August jobs report considerably widens the path for the Fed to pivot to rate cuts in the first half of next year.
Employers added 187,000 nonfarm payroll jobs in August, a little above the 170,000 consensus forecast; Comerica forecasted 185,000. But there were 110,000 in net downward revisions to June and July, with June payrolls now up just 105,000 (185,000 in the prior release, 209,000 in the first estimate) and July revised down to 157,000 from 187,000.
Job growth was uneven by industry in August. In private goods-producing industries, construction added 22,000 jobs, manufacturing added 16,000, and mining and logging were basically flat. Private service-providing industries added 143,000 jobs, with health care and social assistance up 97,000, leisure and hospitality up 40,000, and professional/scientific/technical services up 21,000.
Jobs at temp agencies fell 19,000, truck transportation jobs fell 37,000 on trucking firm Yellow Corp.'s bankruptcy, and motion picture and sound recording jobs fell 17,000 amid the Writers Guild strike. Government jobs rose 8,000.
The unemployment rate jumped to 3.8% from 3.5% in July and was the highest since February 2022. The unemployment rate for men over 20 rose to 3.7% from 3.3%, for women over 20 to 3.2% from 3.1%, and for teenagers to 12.2% from 11.3%.
The unemployment rate for White Americans rose to 3.4% from 3.1%, while the unemployment rate for Black Americans fell to 5.3% from 5.8%, and the unemployment rate for Asian Americans rose to 3.1% from 2.3%. Hispanic or Latino Americans' unemployment rate rose to 4.9% from 4.4%.
However, the details of the household survey are not nearly as scary as the headline, and in fact hold good news. In the household survey, employment rose 222,000 on the month, while the labor force jumped 736,000, so unemployment rose 514,000. The labor force participation rate rose to 62.8% from 62.6% in July, where it had stood since March.
Labor force participation of workers aged 25 to 54 is back to the highest since 2001, while older workers are participating less than before the pandemic, reflecting increased disability and more retirements. Since the increase in the unemployment rate reflects a big jump in the number of Americans who are actively looking for work, it is good news for an economy where many businesses—especially small businesses—are short-handed and struggling to fill openings. The employment-population ratio held steady on the month at 60.4%, the highest since the pandemic.
Immigration and higher labor force participation among disabled people are playing big roles in the increase in labor supply, too. From a year earlier, the foreign-born labor force increased 146,000 workers per month in August, while the native-born labor force rose a smaller 111,000. The labor force participation rate of Americans with a disability was at a record high in August; the rise of remote work helps more disabled people to participate in the workforce.
Average hourly earnings rose 0.2% on the month after a 0.4% increase in July, a little below the consensus forecast of 0.3%. From a year earlier, average hourly earnings rose 4.3% after a 4.4% increase in July. Average hourly earnings have risen 4.3% or 4.4% in year-over-year terms since March, but other data sources like the Federal Reserve Bank of Atlanta's Wage Growth Tracker (based on the household survey) and ADP's estimates of private employment and wages show a pronounced slowdown in wage growth in the last few months. The average workweek rose to 34.4 hours from 34.3 hours in July.
The number of workers who were part-time for economic reasons rose 221,000 on the month. Most of these were part time because of slack work or business conditions. With a moderate increase in employment and a longer workweek, aggregate weekly hours rose 0.3% on the month; aggregate weekly payrolls rose 0.6%.
Meanwhile, the payrolls data show a big slowdown in hiring reflecting less labor demand. After downward revisions to job growth in June and July, payrolls averaged a cool 150,000 increase over the last three months. Fed Chair Powell worried in his Jackson Hole speech that the economy might be growing too fast, which could contribute to more inflation in 2024. Given the slow trend of recent payrolls releases and downward revisions to second quarter GDP announced earlier this week, this risk seems smaller than when Powell spoke in late August.
An uptick in the unemployment rate and moderation of payroll and wage growth mean the Fed is very likely to hold their policy rate steady at the next decision later this month. The Fed still might hike rates a quarter percent at their November 1 decision if some combination of wage growth, economic growth, house prices, or inflation comes in hot between now and then. But whether they make one last hike or not, the August jobs report widens the path for the Fed to pivot to rate cuts in the first half of 2024.
After huge disruptions in the last few years, the labor market is getting back to normal. Most Americans who want a job have one, although it is not as easy to find new work as a year ago. Hires and quits are back to their pre-pandemic levels, and job openings are falling rapidly toward more normal levels, too. At the same time, employers are having a slightly easier time attracting and retaining workers.
The sectors of the economy that are more sensitive to high interest rates are experiencing less demand for labor, but employers are reluctant to make layoffs since rehiring would likely be difficult if the economy regains momentum after a short weak patch. As a result, the unemployment rate has only risen slightly this year, and it seems more likely that the economy can return to normal economic growth and inflation without suffering a major downturn.
Bill Adams is a senior vice president and chief economist at Comerica. Waran Bhahirethan is a vice president and senior economist at Comerica.