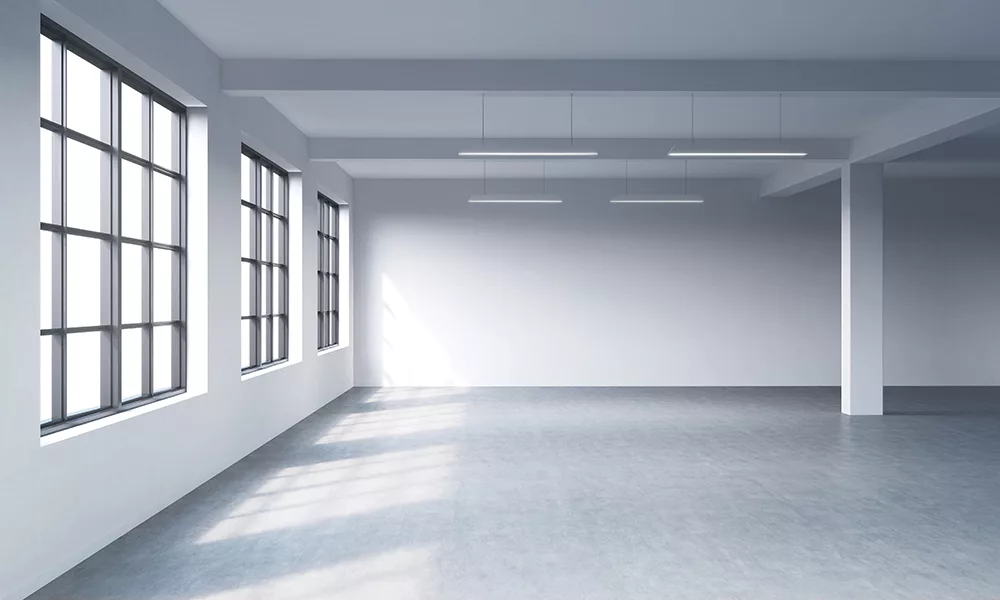 Of the many industries affected by the coronavirus pandemic, real estate was among the most sensational, earning local and national headlines for how hot — or not — segments like residential, office and multifamily were in those tumultuous times.
The biggest headlines belonged to residential real estate. Homes across Michigan saw values rise by double-digit percentages, the days on the market were in single digits and home showings had lines down the literal block. Mortgage rates were a record low, dropping to two or three percent.
The office segment was equally turbulent. Even before the pandemic shutdowns began, office vacancies were on the rise. Those challenges grew exponentially, as offices shuttered during quarantines and people grew fond of working from home.
These days, offices that once housed thousands remain empty and some may face the wrecking ball as a result, real estate experts agree.
Asset classes including industrial, retail and multifamily saw similar drama over the past three years, real estate experts say. The question today seems to be: How is Michigan's real estate outlook going into 2024 and beyond? How will struggling markets like office recover and who will lead the recovery? How will companies find enough open industrial space and will that affect growth?
Not every question has an easy answer, experts note. Some unknowns, like what the Federal Reserve will do with interest rates, may put a few bumps in the road ahead. But creative ideas, smart investments and Michigan's typical resilience should help the state's real estate outlook remain largely positive, despite some challenges ahead, they say.
"We're definitely in a period of transition," said Spencer Gray, CEO of Gray Capital, an Indianapolis-based private equity real estate firm specializing in the investment and acquisition of multifamily apartments, including Club Meridian apartments in Lansing.
"All commercial real estate is facing a potential crisis of having loans that were used to finance the acquisition of these assets coming due. The reality is that the interest rates that were used to purchase these assets and the values have completely changed," Gray said. "Where there's normalization in the residential sector, the office sector is going to be an ongoing story for the next five years."
Office
Let's be honest: For most owners and landlords in the office segment, the facts look and feel bleak. Leasing activity is a wet blanket. Vacancies are higher than high. One data point of note: JLL says there is 2.3 million square feet of sublease vacancy in the Metro Detroit market, "more than double the level from Q1 2020."
One example is Bank of America, which vacated its 144,700-square-foot regional headquarters in Troy. It relocated more than 300 employees to its existing locations in the nearby suburbs of Bloomfield Hills, Auburn Hills and Farmington Hills. Meanwhile, Comerica is looking to do the same, vacating buildings in Livonia and Auburn Hills to consolidate in Farmington Hills.
In Detroit, the news is similar. The Downtown Detroit Partnership says the number of daily downtown workers is still less than half what it was in March 2020 when the pandemic really hit. Many of the city's largest companies still have hybrid work policies, including Rocket Companies, General Motors, Blue Cross Blue Shield and DTE Energy.
"Class A offices with amenities are still in demand. If you're a business looking for space, those locations with walkability and proximity to retail and restaurants are being leased," Gray said. "Older properties that aren't in the most interesting parts of town? They're suffering beyond belief. There's no demand or interest in leasing those types of assets."
JLL says distressed or out-of-date office space will become obsolete in this kind of market. As its Q1 2023 report put it, "the overbuilt office market will undergo a necessary purge."
JLL Detroit's A.J. Weiner says the old adage of "location, location, location" is still relevant. Moreover, human resources is now one of the key players in the discussion of where an office should be, rather than just the C-Suite executives.
"It's all about environment. You have to convince someone to leave their home office. You have to draw them in and make sure the location is optimal," Weiner said. "The deal volume is lower and they're taking smaller spaces, but they're spending more to create better offices."
On the plus side, Newmark sees office rents remaining steady and growing competition among landlords for tenants. Also, the number of office jobs has recovered from early pandemic losses occurring in 2020 and 2021. These days, office employment is showing "slight gains" from even pre-pandemic levels, Newmark analysts say.
For landlords and commercial real estate experts like the Farbman Group, there is optimism and reason to believe the future for office spaces is bright — if you are willing to be creative and design spaces where businesses and employees want to be, said President Andy Gutman.
Coming up with ways to foster collaboration and company culture comes in a variety of space redesigns and event planning, Gutman says. In three separate spaces, the Farbman Group revamped the conference rooms to reflect this novel approach, which Gutman says he believes makes Farbman Group spaces attractive, functional and a draw for employees.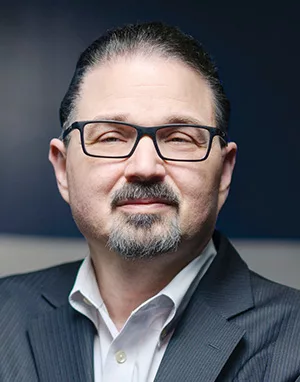 For example, the Farbman Group rebranded the conference room on the second floor of the New Center One as The Boulevard, turning a former retail space into a nearly 1,800-square-foot meeting location that is ideal for meetings, trainings, presentations and events. Similar setups exist in its Bingham Center location — that one is called Bingham Connect — and its Chicago collaboration area, known as The Lookout, at 100 N. LaSalle. That hangout space has the best views in the Windy City, Gutman said.
"It's about trying to encourage employees to come back, rather than an edict," Gutman said. "There are two factors that play into the future of offices: corporate culture and collaboration. During Covid, a lot of people weren't in the office and found ways to work. That set a table for a post-Covid world where some people still enjoy being out of the office and some do not. Others said they wanted to be in an office so they could focus on work."
Gutman says people likely won't be in an office five days a week. Employers, including Farbman, have instituted Bagel Mondays and Bagel Fridays, as well as lunch-and-learn events, to make those days people are in the office fun and functional — they can collaborate and build a stronger culture at the same time as enjoying the socialization that comes with being in an office.
On the business side, people such as Marko Law founder and principal attorney Jonathan Marko say they are feeling bullish about the real estate opportunities in Michigan. In July, Marko Law relocated to 220 West Congress in downtown Detroit's financial district, gaining a new, state-of-the-art office space with an open floor plan, city views, green space, and walkable amenities.
The firm occupies 7,100 square feet of space on the building's fourth floor, which Marko says boasts two corner conference rooms, numerous spacious office lofts with exposed brick and floor-to-ceiling windows.
"We are very proud of what we have built and accomplished in Detroit and beyond, and we're thrilled to make the move to this beautiful new space," Marko said. "I look forward to hosting clients, colleagues and business partners in our new home soon."
Industrial
If any real estate area were to have the best health report, it most definitely would be industrial. Major transactions were up as companies rushed to get what little space is still out there to acquire. With Metro Detroit industrial vacancies at around 3%, the limited supply of available space is what's slowing the buying and leasing, not business interest.
That means rents are increasing, making the prices climb on what limited space is out there. According to Newmark, the average asking rate is up 17.22% to $7.81 per square foot from a year ago and more than 30% from two years ago.
Moreover, there are people ready to do the work to build more space. Industrial employment recovered well in 2023 and continues to show slight gains year-over-year, especially in leading segments such as manufacturing and construction, as well as trade, transportation and utilities.
Another good sign within industrial is the supply pipeline — new developments are under construction and the addition of these facilities to the marketplace will help this long-competitive market. The demand is there, so as the famous baseball movie once said, they will build it, even as interest rates and construction costs remain higher than normal. And the leasing agents will be ready.
JLL's Weiner says industrial was the real estate market's saving grace during the pandemic, but executives need to be smart about what length of contracts they sign.
"We're starting to hit a level of saturation. Demand was unmet a year or two ago, but now it's being met," Weiner said. "If you're the CEO or the CFO, you should be cautious about making long-term commitments, because that needle will move quickly. Don't lock into a 10-year lease at double what the market was. That's the trick for tenants."
Residential or single family
A key issue for the residential housing market is mortgage rates. In a July 14 article, Realtor.com called the latest new high of 6.96% for 30-year fixed mortgages "utter misery level." That is the highest that all-important rate has been since Nov. 22, 2022. Pushing that 7% figure puts homebuyers in a "let's stay at home and watch Netflix" kind of mood, rather than heading out to open-house events.
Mortgage rates being more than double what they were two years ago is one thing. Then you add the fact that typical asking price for a single-family home has dropped less than 1% since June 2022. The median sale price for an existing home in June was $410,200, the second-highest recorded in the last 24 years, according to the National Association of Realtors' latest housing report. In the Midwest, the median price is $311,800, up 2.1% from June 2022.
"More than 80% of people have an interest rate under 5%," said Jeanette Schneider, President, RE/MAX of Southeastern Michigan. "When you look at that number, it becomes mentally challenging for folks to let go of that. … The mortgage rate was at historic lows that went on for a decade. That's highly unusual."
Even Schneider says she is affected by such numbers. "I personally feel we should have put our house on the market. We could have bought a new house at a better interest rate then. Now, we're staying put," she said with a wry laugh.
Bottom line: People with those sweet 2% or 3% home mortgages just don't want to sell. They aren't putting their homes on the market, so there is less to buy. That's keeping would-be buyers in the tough spot of looking at the same old listings — only to notice that prices are staying the same or dropping at a depressingly slow rate.
Another problem that likely will linger into 2024 is low single-family home inventory. Without enough homes available to buy, it will remain a seller's market. Prices will continue to climb on what homes do come onto the market and buyers will feel defeated by the lack of choice out there for them to consider with this pricey purchase.
For example, there were only 64 home sales in Dearborn in June 2023 compared to 111 at the same time last year, Schneider said. First-time home buyers love Dearborn and nearby communities, so that's not the issue—it's all about that low inventory issue.
On the plus side, people are still finding jobs and wages are remaining steady, which means buyers have the money to make a purchase when they find a home they like. And that is what will keep single-family homes sales going in the year or more ahead.
"I think 2024 will be interesting from a couple of perspectives. Experts are predicting that if inflation gets under control, the Fed won't tinker as much and home-mortgage rates will settle into the 5-6% territory. That might loosen up some inventory for the spring market," Schneider said. "I do think there are a lot of folks who are sitting on their inventory and they're done waiting. Next year will be the right time."
Normalized sectors
Areas including retail and multifamily took their lumps as well during the pandemic's early months. Apartment or multifamily landlords had tenants who could not pay the rent, as well as emergency bans on evictions. Now that people are working again and those bans are over, multifamily has settled back into profitability, Gray says.
Retail also saw some shifts as people shopped mostly or entirely online. Retailers reacted quickly, offering curbside pickup and other offerings to ensure sales continues. Today, retail seems to be growing quickly, especially among segments like luxury that saw its sales surge. Chains such as jewelry brand Brilliant Earth are growing exponentially, opening its first Michigan location in downtown Birmingham in 2022; it now has 34 showrooms nationwide and plans to open more in 2023 and beyond.
Ellen Mahoney, owner of the RE/MAX Commercial Connection in Huntington Woods, sees that same spirit. She has clients who have turned old office spaces into salons or women's apparel boutiques. Add in some cosmetics like Kohl's did with Sephora in its big-box stores, and you've got new adjacencies that keep customers coming back time and again.
"There's a new generation of innovative retailers who know that they need some brick-and-mortar locations in addition to their online shops," Gutman says. "They're all trying to work out the right footprint as they rebuild and it's a very creative sector at the moment."