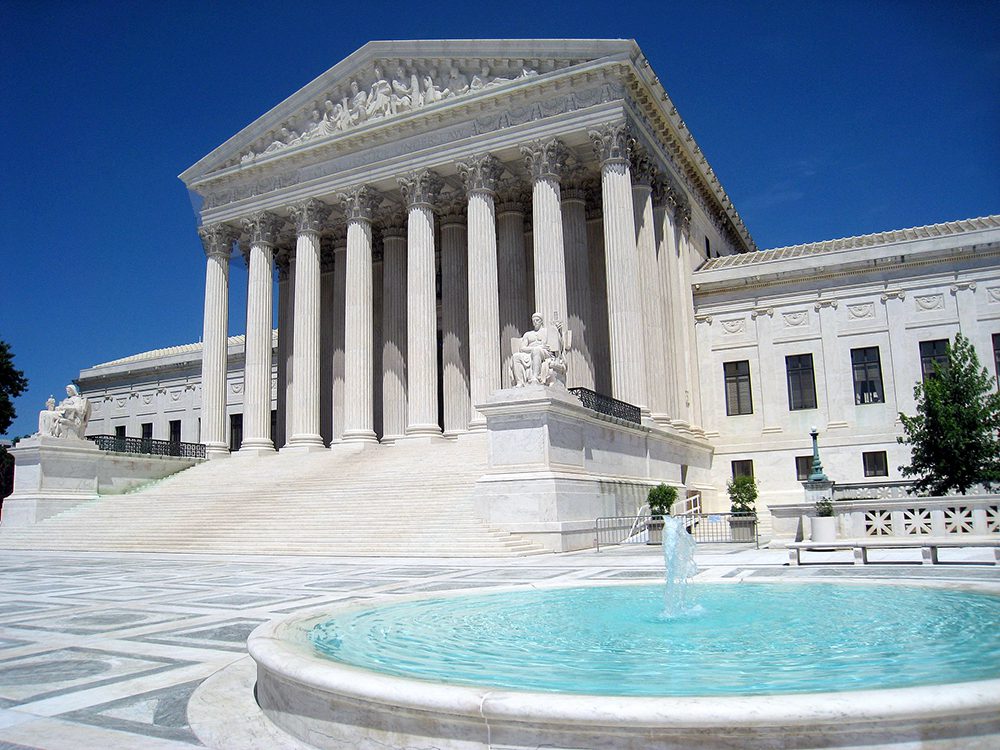 It's been a busy time for the justices of the United States Supreme Court.
In well-publicized, split-vote decisions in the last week, SCOTUS struck down affirmative action admissions in cases involving Harvard and the University of North Carolina, and they ruled in favor of a web designer who refused to develop a website for a same-sex couple's wedding.
But it was a much quieter – albeit unanimous – decision that some legal experts say could have a much bigger impact on the way – and when – business is conducted in the U.S.
The case revolved around a former U.S. Postal Service worker named Gerald Groff, who felt he should be able to take Sundays off to attend church and rest.
He was allowed to do so as long as he picked up other shifts. Then came the USPS agreement with Amazon to deliver packages on weekends. When Groff continued to refuse Sunday shifts, other employees had to pick them up. The chain of events led to disciplinary actions, a transfer to another USPS facility and, eventually, to Groff's resignation.
In hearing Groff's lawsuit, lower courts ruled – consistent with the decision in a 1977 case – that Groff's refusal to work Sundays impacted the agency's other employees, creating an "undue hardship" for the USPS.
In arguments before the Supreme Court, Groff's attorneys asked to have that 1977 precedent tossed out. Justices didn't go that far, instead "explaining the contours" of that decision, making it potentially more beneficial to employees.
Justice Samuel Alito, crafting the opinion for the unanimous court, wrote, "An employer must show that the burden of granting an accommodation would result in substantial increased costs in relation to the conduct of its particular business." The SCOTUS decision sends the case back to the lower courts.
But that doesn't mean employers can wait to react to the decision. Richard Fanning, senior counsel at Clark Hill – a law firm with 27 offices around the world – wrote in a legal update for the firm that employers can't wait for decisions from those lower courts.
"Employers do not have the luxury of waiting for lower courts to further develop this new standard and must be ready to address requests for religious accommodations in real time," wrote Fanning, who has more than two decades of working with public and private sector employers in all areas of labor relations, according to his biography posted to the firm's website.
According to Fanning, employers should be aware of the following when considering employee requests for accommodation of a sincerely held religious belief or practice:
The de minimis cost test no longer applies to determine if the accommodation constitutes an undue hardship.
A higher standard is now in place that requires employers to show that a requested religious accommodation would result in "substantial increased costs" to the business. Employers should make sure anyone involved in consideration of religious accommodations is trained on this new standard.
Impacts on coworkers are relevant only to the extent such impacts affect the conduct of the business. A co-worker's animosity to a particular religion, religion in general, or accommodations for religious beliefs does not constitute an undue hardship for the employer.
Employers should be prepared to show they have considered other accommodations even where the employee's requested accommodation would meet the substantially increased costs standard.
According to a report in USA Today, the decision might not only impact scheduling, but could affect other questions of religion and workplace conflict, such as religious dress.
"This is a landmark victory … for every American," Kelly Shackelford, President of First Liberty Institute, which represented Groff, told USA Today. "No American should be forced to choose between their faith and their job."
Other cases
The other SCOTUS decisions drew more attention:
The court ruled that colleges and universities can no longer use race as a factor in their admissions decisions. The decision does away with decades of the practice. In its 6-3 ruling, the court called admissions policies at Harvard University and the University of North Carolina "unconstitutional.
Students for Fair Admissions brought two cases claiming the practice violated the 14th Amendment's equal protection clause and disadvantaged white and Asian-American applicants.
The court agreed, saying the policies aren't applied in a way meets the requirement of equal rights "without regard to any differences of race, of color, or of nationality."
Students "must be treated based on his or her experiences as an individual—not on the basis of race. Many universities have for too long done just the opposite," Chief Justice John Roberts wrote in his majority opinion for the court. "And in doing so, they have concluded, wrongly, that the touchstone of an individual's identity is not challenges bested, skills built, or lessons learned but the color of their skin. Our constitutional history does not tolerate that choice."
The court also ruled that the constitutional right to free speech allows certain businesses to refuse to provide services for same-sex weddings, a decision that dissenting justices called a "license to discriminate," according to Reuters.
The justices ruled 6-3 in favor of Denver-area web designer Lorie Smith, who cited her Christian beliefs against gay marriage in challenging a Colorado anti-discrimination law, Reuters reported. The justices overturned a lower court's ruling that had rejected Smith's bid for an exemption from a Colorado law that prohibits discrimination based on sexual orientation and other factors.
Smith's business, called 303 Creative, sells custom web designs, but she opposed providing her services for same-sex weddings.
Justice Neil Gorsuch wrote that Colorado's law would force Smith to create speech that she does not believe, in violation of the U.S. Constitution's First Amendment.
"Were the rule otherwise, the better the artist, the finer the writer, the more unique his talent, the more easily his voice could be conscripted to disseminate the government's preferred messages. That would not respect the First Amendment; more nearly, it would spell its demise," Gorsuch wrote.
Justice Sonia Sotomayor wrote in the dissenting opinion, "Today, the Court, for the first time in its history, grants a business open to the public a constitutional right to refuse to serve members of a protected class."