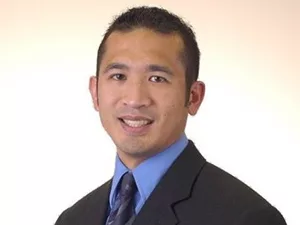 TROY, Mich — Rehmann, a fully integrated professional advisory firm, announced Randy Gungab, CPA, joined the Finance and Accounting Solutions team as an Accounting Solutions Senior Manager.
He will be based out of the firm's Troy office where he will prepare tax returns; represent individual and corporate clients in audits with the Internal Revenue Service; develop and implement budgets and projections in various industries; and negotiate financing with banks and other financial institutions to assist clients in expanding their businesses.
"Randy brings 25 years of incredibly diverse accounting expertise to the table, boasting experience in the manufacturing, insurance, construction, and healthcare sectors—among others," said Sandy Shecter, Principal and Director of solutions at Rehmann. "His background in providing extensive financial analysis and his excellent client service skills make him a great addition to the Rehmann team."
Gungab's professional history includes 1 year at PwC, LLC where he served as an intern and associate and was also a co-proprietor of Rufino Gungab, CPA alongside his late father, Rufino Gungab.
"I believe strongly in looking beyond the numbers," Gungab said. "By looking at our clients' profit and loss, we can find ways to assist them in reducing costs or increasing revenue. I am eager to settle into my role at Rehmann and to continue my work with a new client base."
A graduate of Walsh College with a bachelor's degree in accounting, Gungab previously served as Vice President of the Philippine Chamber of Commerce-Michigan, is a member of the Michigan Association of Certified Public Accountants and has been a QuickBooks pro advisor since 2004.