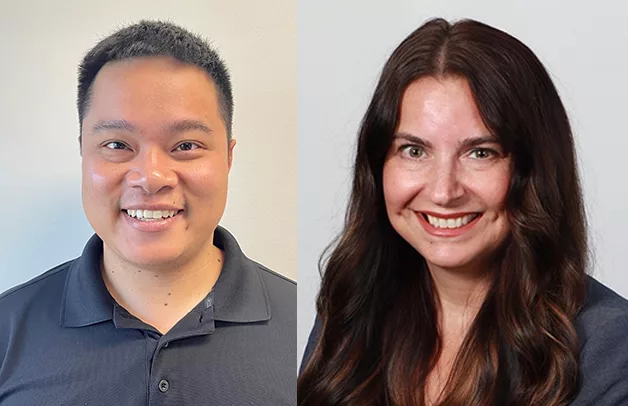 SOUTHFIELD, Mich. — Farbman Group, a full-service commercial real estate company, announced five new team members have been hired across the firm's Midwest portfolio.
"We are thrilled to welcome five new talented employees to the company that come to us highly qualified," said Farbman Group CEO, Andrew V. Farbman. "Each team member brings their own distinct set of skills and experience that will contribute to the success of their respective positions and departments. I look forward to seeing what they achieve with us."
Farbman Group welcomes Jonah Gutman as a property manager for the property management team in Chicago. He returns to the firm after completing a remote internship with the investment brokerage team last summer. Gutman is a recent graduate of Indiana University with a Bachelor of Science in Finance.
Jim Hyer and Long Trinh are hired as staff accountants at the Farbman Group's corporate office in Southfield, Mich. For the last four years, Hyer has worked as a property accountant for a real estate company where he financially managed 15 commercial properties. Trinh has more than seven years of accounting experience in various industries with a background in month-end close, cost accounting, project accounting, financial analysis and establishing internal controls.
Nina Aloisi is hired as the firm's senior property manager at the Sheffield Office Park in Troy, Mich. She has more than 25 years of real estate experience, with 15 years in property management. Aloisi obtained her bachelor's in business administration from the University of Phoenix, and has her Michigan Real Estate License.
Artist Montgomery joins the property management team as community manager for the firm's residential property, Walnut Ridge Apartments, located in Indiana. She has worked in the real estate industry for over 30 years, spending the last 12 years at Walnut Ridge Apartments. Montgomery holds various certificates such as Certified Apartment Manager (CAM), Certified Credit Compliance Professional (C3P), National Check Professional (NCP) and all tax credit designations.