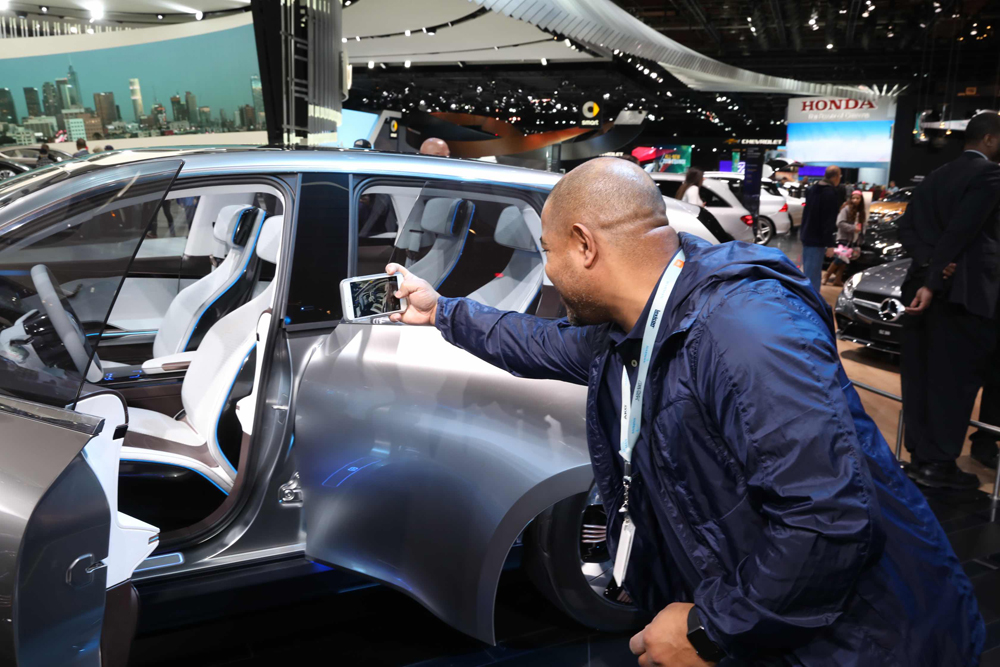 The North American International Auto Show has announced it is working with Techstars Mobility, an incubator/accelerator program, to offer discounted spots to participate in the second year of AutoMobili-D, a showcase of upcoming auto industry technology with a focus on personal mobility and autonomous vehicles.
Those applying by October 31, 2017 will pay a discounted rate of just under $500, half the regular price.
Even the regularly priced spots are likely to be snapped up after the overwhelming success of last year's event, which was sold out. An additional 30,000 square feet added to January's event will boost the total to 150,000 square feet of space, made available after a $300 million renovation of Cobo Center.
Attendees at the public show will get to experience AutoMobili-D during its first weekend (Saturday, January 20 and Sunday, January 21). Last year, the pre-auto show event ended on Thursday.
"The worldwide response from startups that came to last year's AutoMobili-D blew me away," said Ted Serbinski, managing director of Techstars Mobility. "If you're building anything innovative in the automotive mobility industry, you're going to pass through Detroit at some point. AutoMobili-D is the perfect entry point for early-stage innovative startups to build up their network with key influencers and decision-makers in the automotive mobility industry,"
Ryan LaFontaine, a member of the Detroit Auto Dealers Association, which owns the show, is chair of the 2018 event.
"The feedback and business success stories we've heard from startups that participated in AutoMobili-D have been very inspiring," said LaFontaine. "This is what made AutoMobili-D such a critical addition to the North American International Auto Show and has provided us with limitless opportunities for future growth and business collaboration."
In other news related to the auto show, two additional universities—the Massachusetts Institute of Technology and Clemson University—have joined a growing list of schools that will take part in AutoMobili-D.
Others already confirmed to be participating include several from Michigan, including the University of Michigan, Kettering University, and Northwood University.
Also taking part are the Center for Automotive Research at Stanford Univerity, Ohio Smart Mobility and Transportation Research Center Inc. (both affiliated with The Ohio State University), and the University of Waterloo Centre for Automotive Research (WatCAR), based in Ontario, Canada.