As the Motor City reinvents itself, so too are Detroit manufacturing and technology companies born from automotive. The region is historically and inextricably linked to the nation's auto industry, and our challenging economic past – from the national downturn and bailout in 2008 to the city's recent bankruptcy and beyond – have inspired manufacturers, assemblers and the like to augment their customer base beyond the automotive sector and diversify into a range of new industries.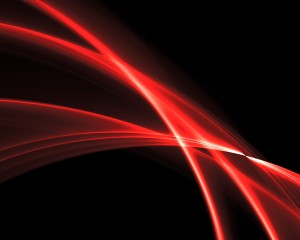 While I began my career in automotive, I've seen a wide variety of uses for the technology and expertise to be applied in other fields with one strong illustration seen through the lens of how augmented reality technology can improve even medical device manufacturing outcomes.
Augmented Reality Tech: Applications for the here and now
While many might not recognize it, augmented reality has already taken hold in many facets of daily life. No longer an idea or technology for the future, augmented reality is a practical, useful tool that is already at work in the present. Determining potential uses for augmented reality is simple: it puts the right information in the right place, at the right time, in a way that is not possible in a physical manner.
For example, any NFL or college football game watched on TV or over the Internet uses augmented reality to display key information in the game. The "3rd and 2" digital arrows onscreen draw your eye to the action by superimposing content on the field through augmented reality. It is a simple and effective technique to keep sports fans engaged. It draws the eye to the action at the right moment, which has huge applications in manual assembly and quality control processes.
A great deal of augmented reality tech is designed to enhance the manufacturing and assembly processes that are crucial to automotive. Light Guide Systems (LGS) projects a digital operating "canvas" directly onto almost any work surface, providing audio and visual prompts, guidance, pacing and direction. It also provides users with automatic confirmation that each step has been completed. It's just one example of the power of augmented reality developed for the automotive field.
Think Differently: Find creative applications for your current tech
One of the best things you can do for your company is to understand what your systems are capable of, and examine those capabilities alongside the challenges of a different industry. Look for similarities in the differences. By identifying the ways in which your technology can make an impact, you can find its value in any number of industries.
When we first stepped from the auto industry into aerospace, we noticed there was a huge difference in some of the more technical elements of manufacturing – such as "cycle time" and "takt time." However, both industries have a manufacturing base, operate similar equipment, and require a similar level of efficiency and quality.
We're also seeing lean manufacturing and continuous improvement methodology developed for the manufacturing space being used to ensure that a wide variety of medical and hospital processes are done correctly every time. The element of quality and "mission critical" manufacturing takes on even greater significance in the medical field. Quality is certainly important in all types of manufacturing, but with medical, you are not just saving time and dollars; you are saving lives.
For instance, LGS was created to help simplify and standardize manual processes, such as assembling a fuel injector for a diesel engine. In the medical sector, there is the potential to improve comparable industry-specific tasks, and to reduce error and confusion in the volume and variation involved in a given task, such as the assembly process of arranging the instruments correctly for each physician prior to surgery or cleaning equipment.
Taking the concept a step further, augmented reality tech has the ability to streamline and error-proof processes, create digital "birth certificates" and detailed process data for each part built, help to identify bottlenecks and other challenges, and have an overall impact in making Michigan workers more productive. This auto-driven technology has capabilities that are applicable to far more industries than we initially explored.
Learning and investing the right way
Like many Detroit area business leaders and entrepreneurs, I got my start in automotive, and continue to place a substantial interest and investment in the area. While it was clear from the start that augmented reality technology has the potential for versatile applications across numerous industries, I intentionally launched Light Guide Systems in automotive because it was an industry we knew well. We understood the challenges and opportunities, along with common pain points and issues that required solutions.
It can certainly feel risky to make the leap into a new industry. The most significant thing you can do when considering breaking into a different space is to understand that industry, its business cycle and trends, and how it operates. Begin by matching your technology or product to the industry you know and fine-tune your product in this initial space. Then understand how your services, technology or processes can provide a solution or fresh value to a new sector. The ideal new industry has substantive commonalities that overlap with your expertise. In our case, the issues and complications that arise from increased variation and customization in the auto world are familiar to issues in energy, aerospace, electronics, heavy equipment and medical.
One action you can take to minimize the risk is to invest in the right expertise. This means establishing an advisory board to help navigate the process. The board should include members who have experience in the new industry and understand your current business plan. Adding industry specialists to your staff will also provide much-needed insight and guidance in the day-to-day tasks and strategies that will help to launch your company in its new space.
Diversifying in Detroit
Fortunately for auto-based companies in Detroit, our area is ripe for diversification and expansion possibilities. There is a tremendous opportunity to connect with top decision-makers in numerous industries from across the world. Many of the biggest companies in the world have offices here, which allows for in-person meetings with corporate leaders, factory floor tours, and far-reaching networking. With German, Italian, Brazilian and dozens of other global companies established in Metro Detroit, it is possible to expand internationally without catching a flight.
It is crucial to keep your business moving and growing. A background in automotive can be a huge advantage when considering expanding into new industries. By thinking creatively, investing in the right way and finding functional commonalities in emerging sectors, it is possible to make a smooth and exciting transition in order to successfully diversify your overall customer base.