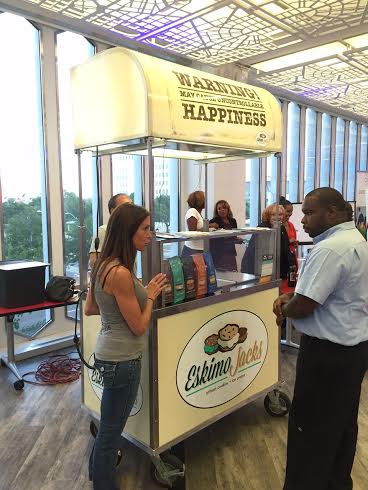 What happens when you take 10 committed business people, add in a dose of competition and sweeten the pot with a $50,000 prize?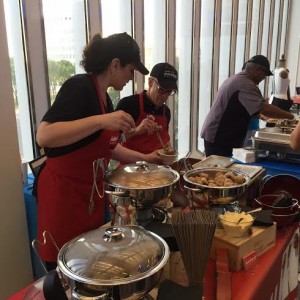 The answer, if you're a fan of high-energy business competition, is the the Comerica Hatch Detroit Contest presented by Opportunity Detroit. Now in its fifth year, the contest will begin its public voting Friday, Aug. 14, in hopes of finding the next rising retail star in the city.
"This year's semi finalists have some of the most innovative retail business ideas I've seen throughout the contest's five years," Vittoria Katanski, executive director of Hatch Detroit, said in a statement. "Small business growth is what's going to make this city flourish and we can't wait to see how this year's winner will positively impact and inspire future entrepreneurialism in our city."
Here are your 2015 Comerica Hatch Detroit semi-finalists.
·         Bohomodern will become a brick & mortar boutique featuring clothing, furniture, decor, and gifts for women, men, kids and home. Their new storefront aspires to impart a sense of creativity, optimism and discovery to each customer.
·         Eskimo Jacks Artisan Cookies + Ice Cream has been serving their made-from-scratch cookies & ice cream through their food carts, events and in several markets in the metro area. Now they're ready to fulfill another piece of their vision — to have a retail space in the City of Detroit.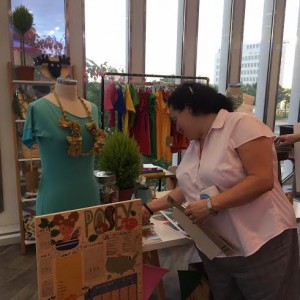 ·         House of Pure Vin will be a signature retail destination and a consumer attraction for wine lovers and future connoisseurs to experience and acquire a taste for Michigan Wine located in the heart of downtown Detroit.
·         Live Cycle Delight aims to become be the first contemporary cycle studio in downtown Detroit. They are dedicated to providing the residents of Detroit an opportunity to find delight through cycling and creating an environment that makes working out fun.
·         Mi Alma is a restaurant concept focused on offering a creative and varied selection of freshly made baked goods, house made sausages and blended juices for the Southwest Detroit community. The name of the business has dual meaning: In Spanish Mi means "me" (and also means Michigan), and Alma means soul, which helped develop the motto:  "locally-sourced food that comes from the soul."
·         MOR & Co. is an outdoors store focused on city dwellers. Their mission is to connect with today's growing metropolitans through approachable outdoor experiences and high-quality, responsibly made gear, accessories and apparel for outdoor city living.
·         Motor City Meatball Kitchen (MCMK) is a from scratch kitchen concept where the quintessential culinary staple, the meatball, takes center stage.  They take care to select the highest quality ingredients to grind meats in house, make all sauces from scratch and whip up their own dressings; all while sourcing locally.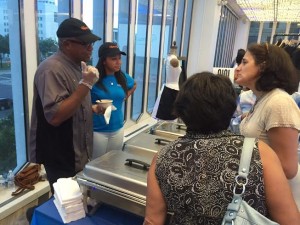 ·         Norma G's aims to deliver something unique to the City of Detroit and rare in this region . . . true authentic Caribbean cuisine. Norma G's has built its brand in a mobile environment and now looks to establish a brick & mortar location within the city.
·         Orleans + Winder was born of a desire to create a concept store, offering a retail platform for the finest emerging artists and designers with a focus on artisanal creations. They believe in slow fashion, in design that moves away from hyper industrialization and toward the artfully constructed.
·         The Royce Detroit is based on tradition, good design & sustainability. They aim to provide the essentials you simply can't live without; fundamental things like wine, food, home goods, friendship and community. Their mission is to promote a lifestyle of thoughtful consumption and awareness for the environment.
Full company biographies are available at: www.hatchdetroit.com.
Important dates:
·         Round one public voting runs Friday, Aug. 14 at 12:00 a.m. EST through Thursday, Aug. 20 at 11:59 p.m. EST.
·         Top four finalists will be announced and round two public voting begins on Friday, Aug. 21 and runs through Friday, Aug. 28 at noon EST.
·         The winner will be announced at the Hatch Off event, Friday, Aug. 28 where the final four will present their business pitch one last time to a panel of judges at The [email protected] Building in Detroit.