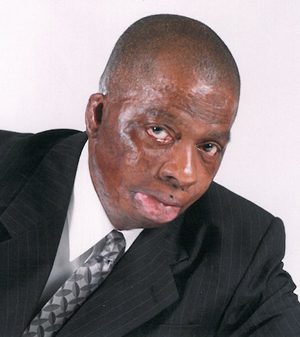 In less than a month, the Phoenix Society for Burn Survivors, a national organization dedicated to empowering burn survivors and their families at all points of recovery, begins the 30th annual Phoenix World Burn Congress.
The event, said to be the world's largest gathering of its type, will give burn survivors, their families, medical professionals and first responders the opportunity to share stories, provide support, and increase knowledge of burn recovery.
The September 12-15 event will use space at the Amway Grand Plaza and the DeVos Place Convention Center in Grand Rapids, Michigan, say organizers.
Among the keynote speakers at this year's event is Dennis J. Gardin, a burn survivor who as a child received injuries over 70 percent of his body as the result of a gasoline explosion. His presentation focuses on a fulfilling life after the accident.
Samoana Matagi, whose electrocution burn resulted in a double amputation of his hands, will speak about how he regained his identity after multiple failures.
Amy Acton, herself a burn survivor, is executive director of the Phoenix Society.
"There is nothing more inspiring than seeing people from across the world come together to support one another."
Medical advances in treatment for the more than 486,000 burn injuries that occur annually in the U.S. has resulted in a more than 96 percent survival rate, say officials from the American Burn Association. But making the point that survival is not enough, the Phoenix Society remains committed to providing a community that supports lifelong healing for burn survivors.
At the beginning of this year's Phoenix World Burn Congress, event attendees, local firefighters, burn care professionals and Grand Rapids community members will gather for a Walk of Remembrance, an annual tradition honoring those lost to burn injuries and the impact on communities. This year's walk, which takes place on Thursday, September 13 and begins at 8:30 a.m.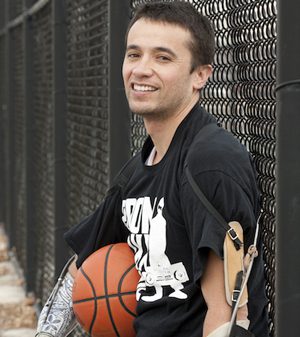 The walk will end at Grand Rapids' Ah-Nab-Awen Park, where there will then be an Opening Celebration.
"The Walk of Remembrance is an inspiring event that helps raise awareness about burns, which are a leading cause of accidental death and injury," said Lorraine Carli, vice president of Outreach and Advocacy at the National Fire Protection Association and board president of the Phoenix Society. "It is important to remember and honor those who we have lost, and to thank those who are dedicated to helping burn survivors heal."
In addition to the Phoenix World Burn Congress, the Phoenix Society has a variety of different programs throughout the country that assist burn survivors in every stage of recovery. The Phoenix SOAR (Survivors Offering Assistance in Recovery) program provides peer support for burn survivors, ensuring no one recovers alone. The program is currently in over 64 hospitals across North America, giving 12,800 patients access to local support.
New this year, those who are unable to attend or travel to Grand Rapids for the Phoenix World Burn Congress have the option to attend the conference virtually. The virtual experience can be live streamed to a computer, smartphone or tablet.
Registrations for the Phoenix World Burn Congress, which includes two breakfasts, two lunches and Saturday evening's Closing Celebration, can be completed here.