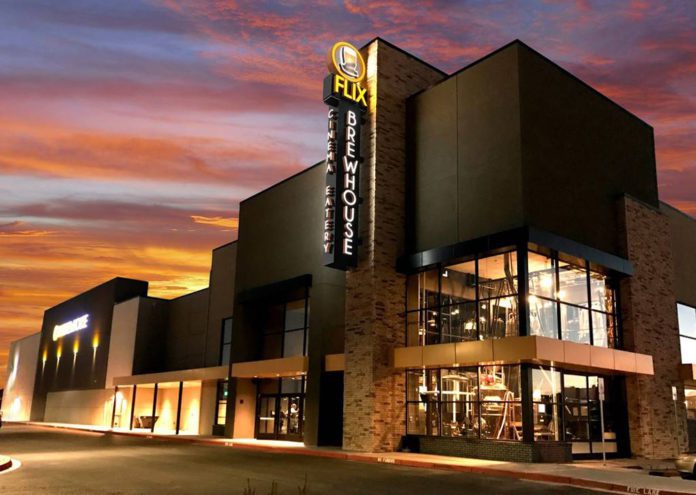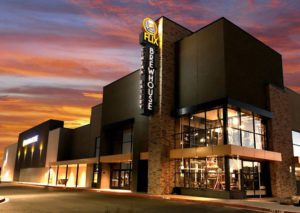 The concept of eating out while watching a movie isn't revolutionary; lots of theaters have tried the concept. But what is new is how Flix Brewhouse is doing it – along with the beer they are serving with food and a film.
Texas-based Flix Brewhouse is expanding quickly throughout the United States as what company officials describe as "the next generation in movie theater/dining/brewery entertainment." The business says it is on track for "tremendous" expansion through 2021.
With $50 million currently committed to various building and fixturing contracts across the nation, and a total of nine new locations under construction or signed and in the pipeline, Flix Brewhouse is set to more than triple in size over the next 24 months and operate more than 100 total screens.
Now under construction for 2018 openings are cinema breweries in Little Elm/Frisco in Texas, Madison, Wisconsin and Chandler, Arizona. The company has four additional Texas locations and one in Oklahoma in its signed pipeline.
Flix Brewhouse boosts local economies with each new unit creating approximately 200 ongoing full and part-time jobs internally as well as substantially increasing immediate construction employment.
Company officials also recently announced record-breaking attendance and revenues for 2017. So far, Flix Brewhouse says its company revenues are up 41 percent in, despite overall North American domestic box office attendance dipping 6 percent to a two-decade low.
What sets Flix apart other than its specially designed chairs, unique tabletops and well-appointed lobbies is its beer. Flix offers movie-goers a multi-dimensional experience with top-notch customer service and chef-driven rotating culinary menus with on-site breweries that offer a wide variety of beer and wine offerings.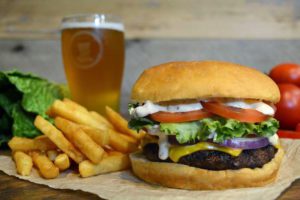 "Think of our interior as industrial brewhouse modern," says Greg Johnson, director of Sales and Marketing for Flix Brewhouse. "We are an industrial style brewery with a modern twist. … It's a hybrid experience. From where you sit in the lobby, you can see the brewing equipment and watch it brewed right in front of you.
"When you go down the promenade and into the auditoriums, you are then in a state-of-the-art theater enjoying a great movie with great food, great beer and great hospitality," Johnson said. "We've designed it so you can enjoy the film, a fine dining experience and beer at the same time – it's the best of all worlds."
With the rising popularity of in-home viewing and streaming platforms such as Netflix, Amazon and Hulu, "movie night in" has challenged the traditional multiplex for mainstream entertainment dominance.
Johnson says the expansion, which is all company-owned, shows how much the Flix experience resonates with moviegoers.
Huge strides in technology and sensory developments as well as its no-nonsense cell phone policy have also been instrumental in thrusting the company to the forefront when consumers consider where to view the next big movie.
The company provides first-run "Experiential Release Parties" 12-16 times per year, which include selfie-stations with props, custom menus, specialty brewed beers. In addition, guests enjoy special Flix Picks experiential throwback events based on cult classics like Pulp Fiction and Harry Potter enhanced by souvenir "swag" and interactive activities.  Movie-buff activities such as these paired with a high level of hospitality help shape the Flix Experience, drawing both new guests and keeping the experiences fresh for existing Flix Fans.
Flix Brewhouse currently has locations in Round Rock, Texas; Carmel, Indiana; Des Moines, Iowa; and Albuquerque, New Mexico.