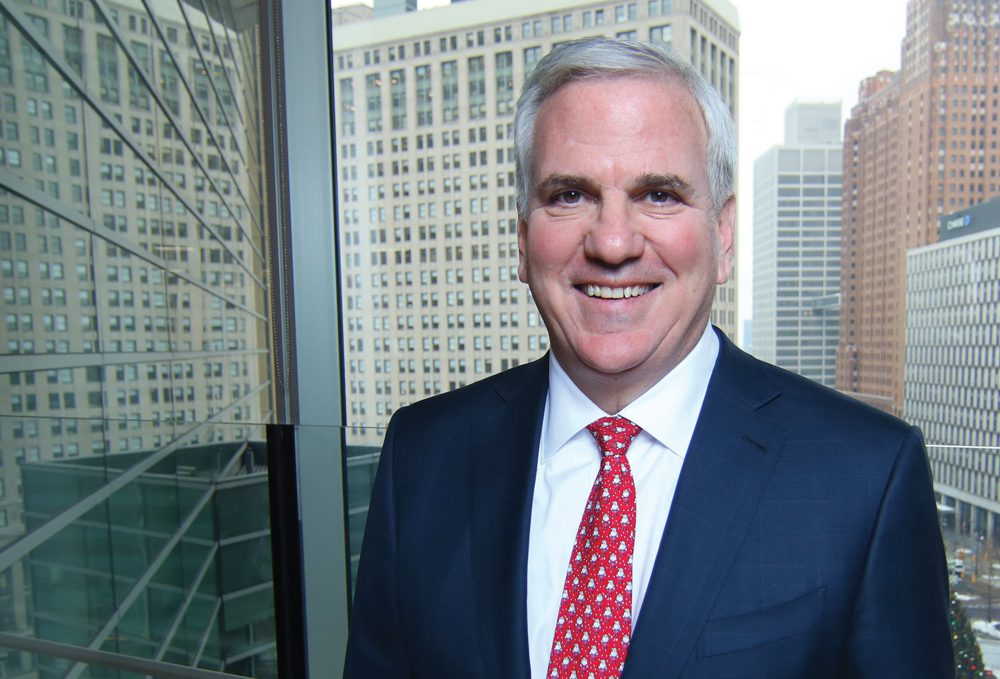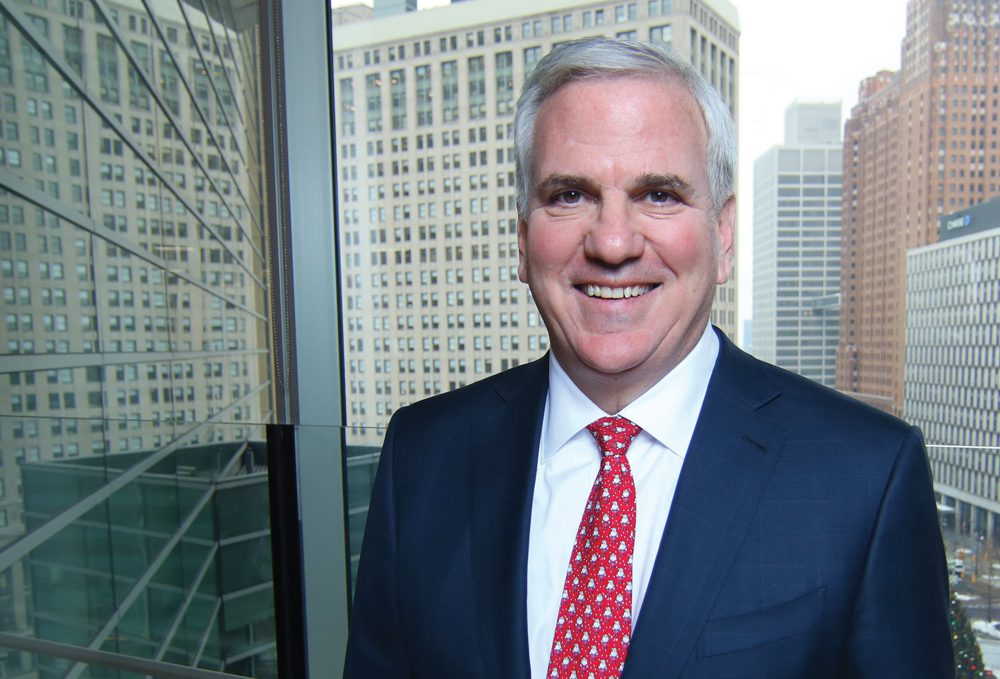 Nationwide, there are numerous cities that were once strongholds of the industrial revolution, beacons for job seekers intent on seeking new futures for a next generation.
While many of those same cities eventually fell into disrepair and decline, the mantle of rustbelt worn with derision, some have now embraced a new hope.
One standout example is in Detroit, the birthplace of the modern automobile, where slightly more than nine years ago, Matt Cullen, then head of real estate operations for General Motors, saw a familiar face outside his office in the downtown Renaissance Center, headquarters to the automaker.
It was Dan Gilbert, the iconic owner of not only Quicken Loans but the NBA Champion Cleveland Cavaliers, a homegrown Detroit-area native who even then had big plans for what he hoped (and still hopes) would be a rebirth of the Motor City.
"He came up to see me," says Cullen, characteristically circumspect as someone who's accustomed to dealing with issues that are often not so much secretive, but sensitive, in that much of what he deals with on a day-by-day basis is best left unsaid.
But clearly, this was the start of something significant for Cullen, who by the following April would be named chief operating officer of Rock Enterprises Inc., described then as an "umbrella entity" that would provide operational coordination, guidance and integration for Gilbert's growing portfolio of companies and investments.
At the time, Cullen described his role as one where he would "augment" on behalf of Gilbert.
It was clearly a big move for Cullen, who, prior to joining Gilbert's team, had never worked anywhere but General Motors, having joined the automaker fresh out of school, earning his undergraduate degree in economics from the University of Michigan (he would later get an MBA in finance from University of Detroit Mercy).
At GM, where he worked for nearly 30 years, Cullen was focused on the global automaker's real estate operations, eventually playing a significant role in the decision to purchase the Renaissance Center ­– ironically, at least in some respects ­– a development that was conceived and primarily financed by Ford Motor Company at a cost of $500 million.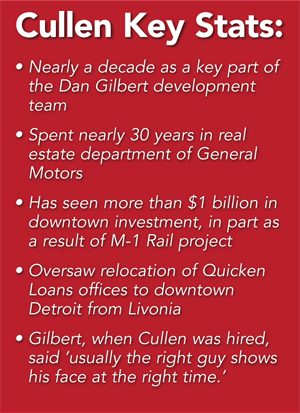 When GM bought its world headquarters building, Cullen was head of a group that included not only real estate (the automaker had 450 million square feet of property around the world) but enterprise services (think legal, purchasing, and other activities not directly involved in building a vehicle).
But it was the "economic development" part of the group's formal title that speaks volumes about how Cullen sees the role of business in revitalizing a city that has likely seen its worse and which, fingers crossed, is on the rise.
At the time of the purchase, GM had become one of the largest tenants in the Renaissance Center, its four-towers-plus-center visible for miles, but having never really delivered on the vision for which it was originally created.
Cullen was among those who could see potential for the automaker to invest, not run.
"It could easily have gone the other way," he says. "We were the only ones here doing that. People forget what an impact it could have had."
Cullen's relationship with Gilbert began even before he joined Rock Ventures, notably when the two had talked about a 2.6-acre site owned by GM that Gilbert was considering as a site for Quicken Loans (the deal never came to be and Gilbert and company ultimately took ownership of One Campus Martius, once known as the Compuware Building).
When Cullen did join Rock Ventures—then Rock Enterprises Inc.—the first order of business was to bring Quicken Loans, then headquartered in Livonia, to Detroit.
Cullen said at the time that the opportunity to make a real difference was one of the big attractions for him. "I'm used to being able to be impactful on a large scale," Cullen had been quoted in the local business press. "Dan has the same kind of capacity and it's in Detroit. He's a guy I enjoy spending time with and I've come to know and like and respect him."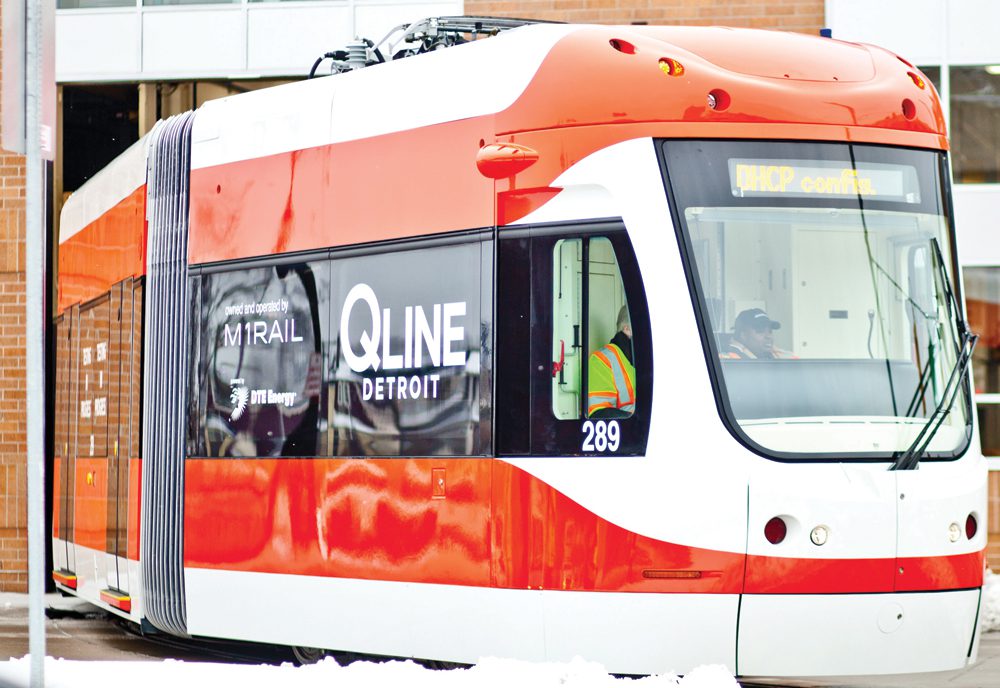 Today, that promise and the momentum that followed is palpable, with results that include the near-completion of the M-1 Rail streetcar project, where Cullen serves as an unpaid CEO (see a feature on the project that appeared in the January/February 2017 issue of Corp! magazine).
Cullen is also now an owner ("principal") in Rock Ventures, something that he says was anticipated when he joined Gilbert.
Those roles now also include serving as chief executive officer of JACK Entertainment LLC, formerly Rock Gaming LLC, a series of gaming properties that include Greektown Casino-Hotel in downtown Detroit, as well as other gaming properties in Kentucky and Ohio.
Cullen and Gilbert's shared vision of a rebirthed Detroit is clearly a big part of their ongoing relationship.
"The impetus was a shared commitment to the city of Detroit," says Cullen of those early days as part of Gilbert's emerging empire. "It's important to remember that we were in the middle of the mortgage crisis but we were laser focused in the sense that we needed to be down here and involved in the city. But it's also important to point out that nobody had a sense of how that would play out."
Cullen calls himself—then and now—an "urbanist" and says he was excited about the opportunity to see how a group of companies like that being assembled by Gilbert could have a profound impact on the area, especially one as devastated as the city of Detroit was at the time.
"It was pretty cool to see that up close," he says.
Even then there was a sense of rebirth that was shared by Gilbert and Cullen.
"We were always working on it," notes Cullen. "There were 'episodic' things that were going on, but nothing as broad and deep as what we're doing now."
Part of what became a foundation for a rebirth of the city was the realization that things were, economically, as bleak as they would ever possibly become, which in itself was likely a change from decades of decay prior to Detroit's bankruptcy proceedings in 2013.
"We were insolvent for decades," said Cullen, referring to Detroit's financial situation. "We could never have paid back the obligations and it took a disproportionate percentage of revenues just to pay the bond service on the debt. Services had to be cut and it was a downward spiral. Just getting that behind us was a significant thing to have happened."
Cullen's specific ownership, while not disclosed, says a lot about how he views Gilbert's philosophy of business, which includes a desire to be generous with those that are key to his prosperity.
"That's why there are partners in these companies," says Cullen. "It's definitely a (Gilbert) characteristic that he wants people to have skin in the game, no question."
That "Gilbert Galaxy" includes a huge number of seemingly disparate organizations, with JACK Entertainment standing out, along with Quicken Loans (where things really started) as well as a private equity and venture capital business, Rock Bridge.
But one of the more interesting elements may be Bedrock Detroit, the real estate arm that speaks to Cullen's core career background, although one where he doesn't have a formal title.
It's here that Cullen, and by extension Dan Gilbert, gives more than a glimpse into what drives a deep dive involvement in the future of downtown Detroit.
"The city has been very good to us," says Cullen, reflecting on investments that continue even now to be made. "But it's not out of altruism. We made a choice to do good and do well."
That long-term objective includes wanting to be part of the revitalization of the city. "As an investor, we see that things are undervalued. If you look at it as a stock, you buy low and you keep it," says Cullen.
That strategy continues to play out in specific initiatives, including the Riverfront Conservancy, as well as M-1 Rail and the Campus Martius area, now home to Rock Ventures.
Being an enabler of what might not otherwise bring levels of value to the community is also part of what Cullen sees as a winning combination for the future.
Plans to develop more than 20 acres of land just east of the Renaissance Center, announced in late 2015, is another example of the momentum taking shape.
Those plans have since morphed into a potential large-scale mixed-use development about which Rock Ventures is reportedly talking with officials from Riverfront Holdings Inc., a subsidiary of General Motors that owns the Renaissance Center.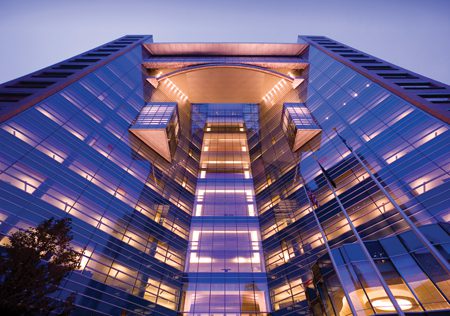 In the meantime, Cullen, who is chair of the Detroit RiverFront Conservancy, is also shepherding a two-block development east of the former Compuware headquarters building, a planned high-rise building that will emerge from vacant property that once had the J.L. Hudson department store on Woodward, and a proposed $1 billion project that would include a Major League Soccer stadium, located next to three towers with office, residential and hotel uses. That last project is proposed for a site that is currently occupied by a never-completed Wayne County Consolidated Jail project.
One of the latest announcements involves the renovation of the former Detroit Free Press building at 321 W. Lafayette Blvd., which Bedrock will turn into a mixed-use development, while reportedly maintaining various historic and architectural elements of the Albert Kahn-designed structure, which was built in 1925.
And even more recently, Microsoft announced that it would take up some 40,000 square feet of space in the One Campus Martius building, with at least 165 employees moving from rented space in Southfield.
The reaction from Southfield officials like Matthew Gibb, Oakland County's deputy executive focused on economic development, might not be surprising to Cullen.
Gibb has been quoted as saying that while he understands the business interest in Gilbert filling space, "the economic core in this region is one that spreads from Novi to Troy to Auburn Hills."
While not responding directly to those types of criticism, Cullen said it's important to "ignore the noise," one of several directives that appear in "ISMs in Action," a book published by Quicken Loans and its family of companies that has become an informal handbook for new employees.
Looking ahead, one of the logical questions might be how Cullen and his team at Rock Ventures see their vision and financial prowess extending, if at all, beyond downtown Detroit.
With a nod to the building of transportation infrastructure that's at least the hope of M-1 Rail, Cullen acknowledges that most of the economic development effort has focused on downtown.
A big part of the challenge comes in recognizing the geographic scale of the problems facing Detroit.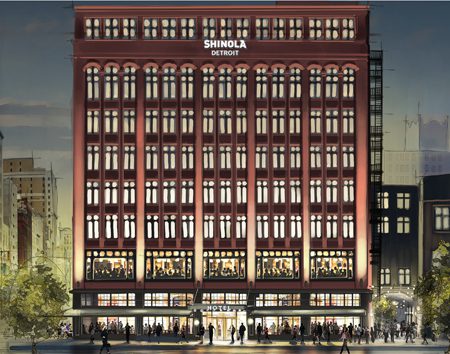 "The city was built out to accommodate two million people," notes Cullen. "And that was the case for some time, but now there are wide areas where there are only a few homes in a block. That doesn't work. It would be like operating a factory at 35 percent efficiency."
What will be required, he notes, is a reengineering of the city's footprint, a monumental task that can only be accomplished over time, possibly decades.
"It's going to take a lot of work," says Cullen, at the same time acknowledging the support for the task that is coming from people like Detroit Mayor Mike Duggan, Wayne County Executive Warren Evans and Governor Rick Snyder.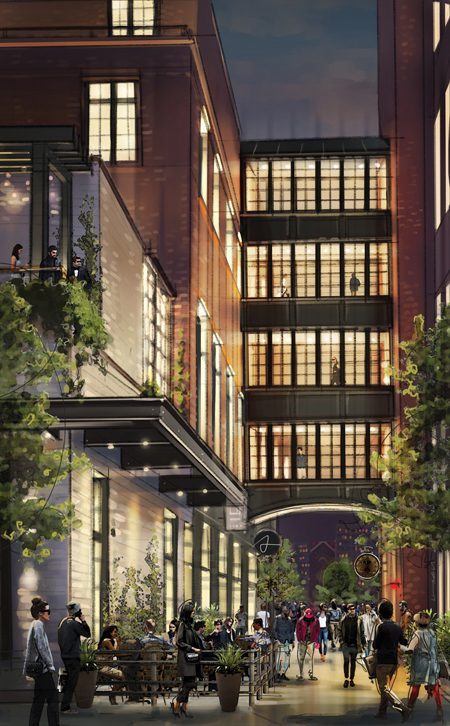 Still, it's also important to acknowledge that problems that took 35-40 years or more to create won't be solved in a few years. Maybe not even in this generation.
"We've seen unbelievable systemic change in just the last five to seven years," adds Cullen, clearly with an optimistic tone and sense of enthusiasm.
That said, Cullen sees no reason to be otherwise.
"I think someone like Mike Duggan keeps score by population," he says. "Every year since I was born, the population of the city has been doing down, but we see 2017 as being a year when there could be a small increase, which would be significant."
Creating a turnaround as measured by population will come, he says, by taking care of the basics.
"Those have to be there," says Cullen. "We're talking things like safety, cleanliness and garbage pickup on a regular basis. Those things didn't always happen. Now they do."
Even the fact that some 60 percent of street lights at one point were out of order is a reminder that much has happened to improve the living standard, even as it remains clear that much remains to be accomplished.
"But once you have those basics in hand, opportunities to get in on the ground floor start appealing to people," says Cullen. "They have the security of knowing that the things that need to be taken care of are being done."
Another recent example of the ongoing revitalization effort, one that Cullen expects will continue for years to come, is the new Shinola Hotel, an eight-floor boutique joint venture between Shinola/Detroit LLC and Bedrock LLC that is taking shape at 1400 Woodward Ave., a property Gilbert bought in late 2013.
Since 2011, Gilbert is said to have purchased more than 95 properties in and around downtown Detroit, primarily buildings and parking decks, with a total of more than 15 million square feet.
As far as other areas of Detroit, Cullen says that while a gradual reinvention will occur over time, the immediate opportunities for making substantive change are huge, with an emphasis on the needs of all people, not just those who might be considered in a higher economic stratum.
"A big percentage of the people who stayed in Detroit, even as others were leaving, did so because they couldn't leave. We need to recognize that not everyone is going to become a computer programmer, so we need to fundamentally address economic inclusion going forward," he says.
Again, a reference to the M-1 Rail project comes handy as Cullen talks about a vision for what he and Dan Gilbert believe could be in store for the entire area, including downtown Detroit.
"We think that projects like M-1 will act as magnets for the kind of investment that will ultimately drive prosperity for the entire area," he says. "Projects like these are enablers for the community to come together around, a connector, if you will, that drive virtuous outcomes."