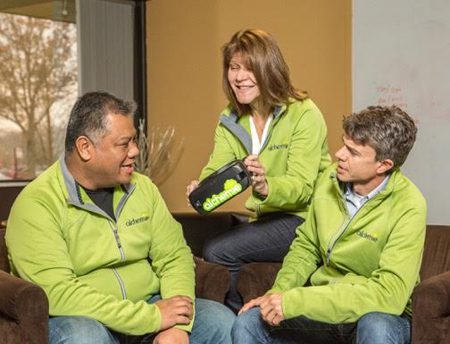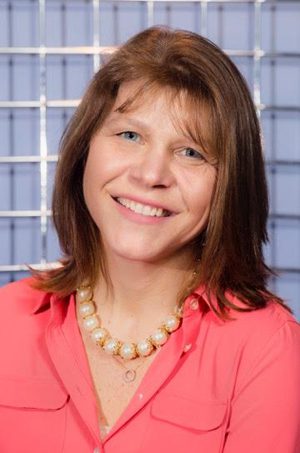 Chemistry teacher Julia Winter was working at Detroit County Day School when she had a great idea – only it wasn't for a new test or lesson plan. But she had an idea that would become a dynamic new business.
Winter transformed a white-board game into a mobile app to help her students grasp a tough concept. Fast forward, and Winter is now the CEO of a startup poised to change the way students learn, starting with chemistry.
Alchemie, an education technology company based in Troy recently announced it has received a $700,000 Small Business Innovation Research [SBIR] grant from the National Science Foundation [NSF] to expand its research and development efforts. This is Alchemie's Phase II SBIR grant; it earned the initial Phase I award of $150,000 in January 2016 and a Phase IB of $30,000 in June 2016.
"The first two years of college chemistry have fail rates that can top 40 percent. These tough courses can be road blocks to careers in medicine and science," Winter said. "This is a huge problem not only for students, but also for professors who are under increasing pressure to improve student retention in early college courses."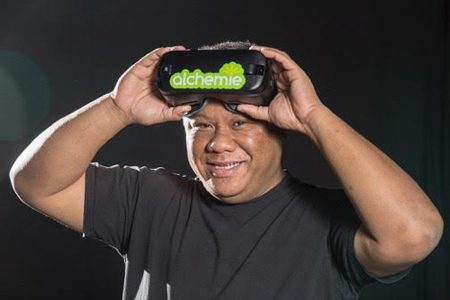 "For more than three years, I have been singularly focused on taking methods of teaching developed in my classroom and transforming them into mobile apps for students," the 25-year veteran teacher said. "I felt that there HAD to be a way to reach students who could not afford a private school education. With Alchemie, students everywhere can have access to the immediate feedback necessary to be successful, while providing instructors with analytics from the apps to improve learning outcomes."
In March 2016, CEO Julia Winter earned the James Bryant Conant Award for High School Teaching, the American Chemical Society's highest teaching award. In November 2015, she received the Digital Innovation in Learning Award as the Teacher Trailblazer from EdSurge and Digital Promise.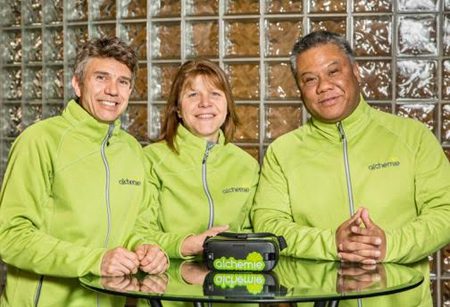 Established in 2015, Alchemie now has five different mobile applications for chemistry, tens of thousands of users, published research detailing learning efficacy, and a multi-school/1000-student pilot being structured for April 2017. The NSF grant will allow Alchemie to build out the machine learning platform, called Epiphany, to make the apps respond to individual student use and track their progress through learning standards.
Alchemie is led by CEO Winter, COO Carl Rundell, and CTO Joe Engalan. It was part of Boulder, Colorado's 2016 MergeLane Accelerator cohort.
Alchemie creates learning technology for higher education, beginning with chemistry. By creating mobile-enabled, game-based learning tools, it provides an innovative method for students to succeed in some of the toughest courses in college. Alchemie's active learning through touch brings intuitive engagement to the learning of science.