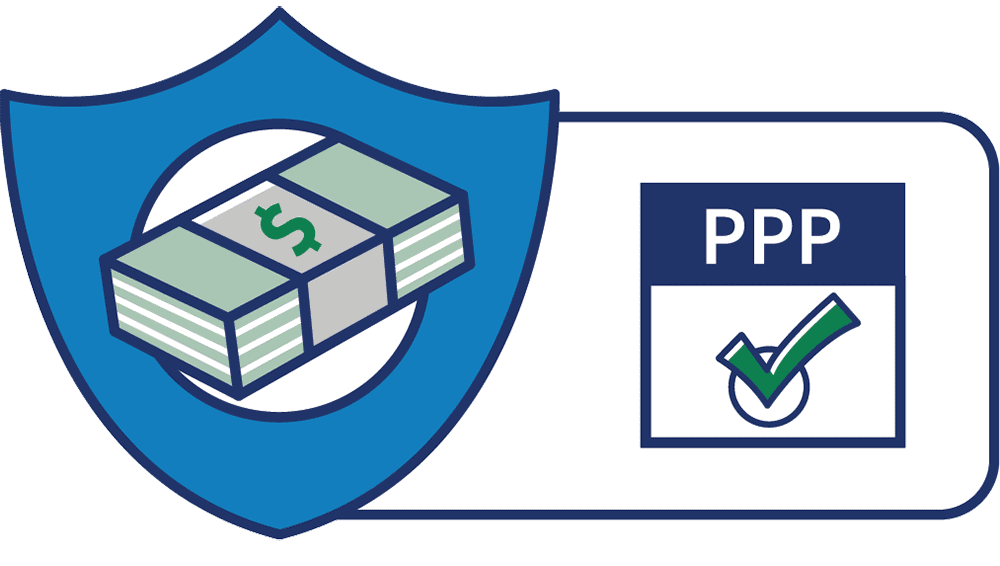 With borrowers and lenders all waiting for clearer guidance on deadlines and loan forgiveness in the second round of the Paycheck Protection Program, participation has lagged, leaving some $135 billion still available in loan funding.
Now that the U.S. Senate has passed the PPP Flexibility Act and President Donald Trump has signed it into law – he signed it Friday – officials with the U.S. Small Business Administration don't expect that money to stay there long.
The new act does several things, the most important of which – from a borrower's standpoint – is reducing the percentage of the loans that need to be spent on payroll-related expenses from 75% to 60%.
Rob Scott, regional administrator for the SBA's Great Lakes region, said Monday he expects a surge in PPP loan requests before the June 30 application deadline.
"We haven't seen a lot of activity with PPP loans" while Congress debated the changes, Scott said. "We still have PPP money available, and obviously with the flexibility act the president signed into law, we expect those numbers to grow. With this change, I think you're going to see a huge uptick in PPP loans."
Among the highlights of the new legislation are an extension of the length of time businesses can take to spend the money (from eight weeks to 24) and a decrease in the amount of the loans that have to be spent on payroll (from 75% down to 60%).
The bill widens the window for businesses to be able to spend loans granted under the program. When the first $2.2 trillion coronavirus package, passed in March, it gave businesses eight weeks to spend PPP funds. The PPP Flexibility Act extends it to 24 weeks.
It also changed the 75-25 divide included in the March bill — which required businesses to spend 75 percent of the loan on payroll and 25 percent on other fixed costs such as rent and utilities — to a 60-40 ratio.
The new legislation also:
Extends the deadline that businesses must rehire workers from June 30 to Dec. 31
Extends the two-year repayment term for the loan to five years for any portion that is not forgiven and must be repaid
Extends the deadline to rehire employees to align with the expiration of enhanced Unemployment Insurance, which was created through the CARES Act, and in some cases is higher than the median wage in 44 states.
Deadline to apply for PPP loans remains June 30, Scott said.
More: Salons, Gyms, Theaters Reopened as State Moves to Phase 5 of Start Plan
More: Unemployment Begins to Drop as Economic Healing Begins
More: Retailers Face Closures, Bankruptcies But Hope to Bounce Back as Customers Start to Return
The U.S. Small Business Administration had earlier issued Interim Final Rules better explaining the kinds of expenses that can be included in the 40% portion of the loan and still have it be forgiven, to include things like personal property, cars, trucks and other equipment.
Scott, whose region includes Michigan, Illinois, Indiana, Wisconsin, Minnesota and Ohio, said the Great Lakes region has seen more than 681,000 small-business and nonprofit loans under the program, worth some $86 billion as of June 6.
In Michigan, more than 114,000 PPP loans have been approved for a total of more than $15.7 billion. Nationwide, more than 4.5 milion PPP loans had been approved, for $511 billion.
"This has allowed businesses to keep delivering paychecks to employees and make it through this pandemic," Scott said.
The pandemic isn't the only emergency the SBA is covering, Scott pointed out. The unrest in cities all over the countries, where peaceful demonstrations protesting police brutality in the wake of George Floyd's death two weeks ago in Minneapolis, have given rise to looting in many places, has caused "physical and economic" damage to businesses.
Scott said the SBA's disaster programs can cover that, if businesses take advantage. "These are challenging times for our nation and the civil unrest we've seen across the country is extremely unfortunate," Scott said. "We have a mission that is inclusive and makes sure all business owners get the help they need to expand, grow and recover. That mission is as important as ever."