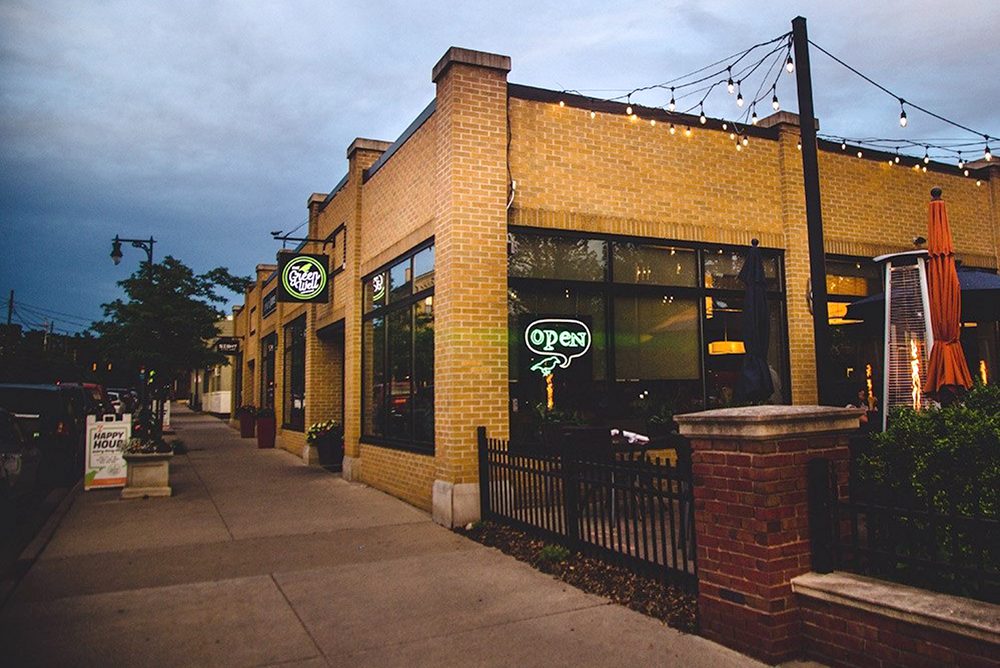 Coronavirus changed many aspects of how businesses work, especially within the hard-hit bar and restaurant industry. But both Michigan restaurants and hungry patrons came together Monday in a kind of cautious celebration as eateries reopened to dine-in customer traffic for the first time in months.
Many aspects of the restaurant experience changed – for example, cleaning and sanitation is more present and visual than ever, paper menus are becoming the norm and patrons are asked to wear masks during some parts of the experience.
But customers who went out Monday said they had a good experience overall and were happy to see rigorous health and safety practices at the restaurants they visited. Customers also said they hope to see more eateries open in the weeks and months to come as people get their protocols in place and training for employees.
Grosse Pointe Woods resident Patty Greenen said she took a trip to one of her favorite restaurants, Sidestreet Diner in Grosse Pointe, as a special treat. She described the experience as a good one and said she'd repeat it again soon.
"The experience was fantastic," Greenen said. "All the staff was taking every precaution for social distancing and safety. I was greeted at the door and everyone was so thankful to the all the guests that were dining inside and out. Service was stellar as always and food was delicious. It felt great to be able to dine in even if we had to social distance."
Small business owner Diana Roginson said she ordered from Yumvillage to support a Black-owned business and because she trusts the restaurant's health and safety practices.
"I want to support small (and) their food is delicious," Roginson said. "I've missed those chickpeas!"
Hudson Café in Detroit reopened for its regular breakfast and brunch service.
"We have been hard at work sanitizing and reorganizing according to government guidelines. It's a new world with a lot of new rules but our food and hospitality remain the same. Please join us as soon as you're ready! Understand that we are doing everything we can to keep our staff and customers safe. Can't wait to see you all," officials wrote on its social media pages.
In Berkley, Vinsetta Garage reopened with dine-in service starting at 4 p.m. and by reservation to keep capacity in mind. "We missed you," restaurant officials wrote on its Facebook page.
Slow but steady
Owners noted that they are willing to open with the new guidelines and many are still offering carryout, delivery and curbside pickup for customers who are still getting used to these changes in the way food is provided in public settings.
Restaurants around Southeast Michigan could open Monday at 50% capacity and with strict cleaning and sanitation standards as outlined by Gov. Gretchen Whitmer. Northern Michigan restaurants and bars had already opened in May, giving Southeast Michigan locations a guidepost for how that reopening process could look.
Last week, the Michigan Restaurant & Lodging Association in Lansing said they know this reopening Monday is "an important milestone for the restaurant industry."
"This is just the beginning of our important work of keeping restaurants open, helping them survive so that one day soon they may thrive. The MRLA will be here to help them every step of the way," Michigan Restaurant & Lodging Association President and CEO Justin Winslow said in a statement.
Other restaurants who are opening this week said they are taking a slow but steady approach to the effort. Michael Endres is the Project Director for Pasta Per Trio Inc. in Royal Oak, which runs the Noodles & Co. chain in Michigan. It is reopening its dining rooms Wednesday for guests who are ready to come in the doors and sit down to a meal.
"We are taking the safety of both our team and our guests very seriously. Team members are screened for illness symptoms and have their temperatures taken before every shift. We're also requiring folks to wear a mask when working or visiting our restaurants," Endres said. "Team members have been going through expanded training with an even greater focus on safety & cleaning."
The restaurant experience also will be a bit different than in the past.
"We'll be having guests come up to the counter to receive their food rather than delivering it straight to the table," Endres said. "That will help protect our team and guests by reducing one more point where we could come into close contact."
The bottom line is making sure everyone is enjoying the experience, he said.
"Our focus on the safety of our team and our guests is the top priority. This is going to be a new experience for both the guests and us. I'm sure we'll all have learnings along the way as we work to bring the dining experience closer to what it was in the past," Endres said.
Here are how some other communities are looking at reopening:
• In Northville, its city council unanimously approved the Northville Downtown Development Authority's application to close some of its streets to allow the downtown restaurants and store owners the ability to expand their footprint to allow more social distancing. Street closures begin Friday, June 12, and will continue through Oct. 31.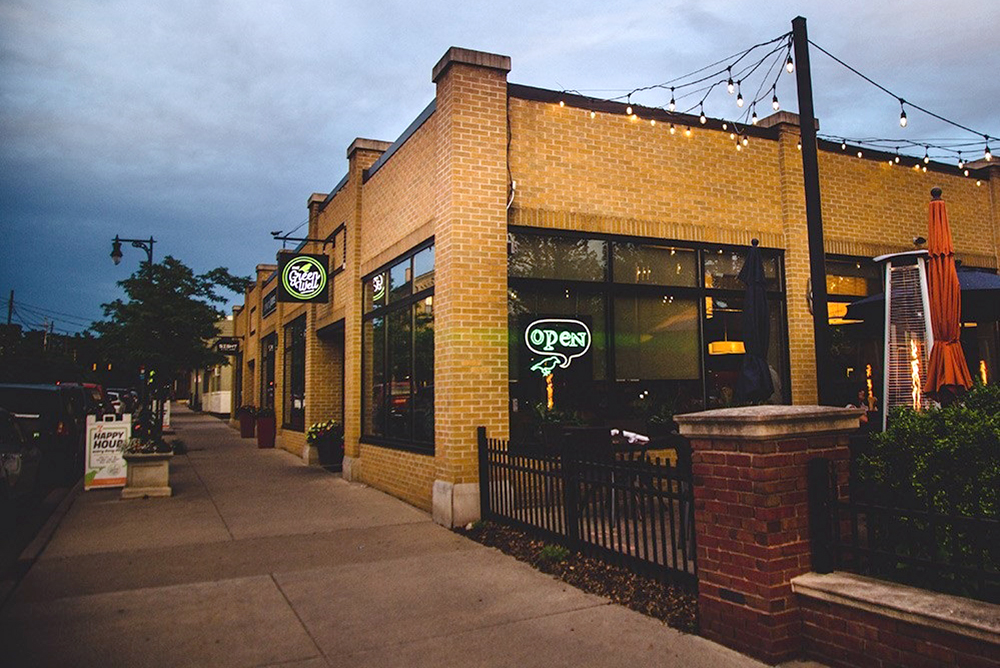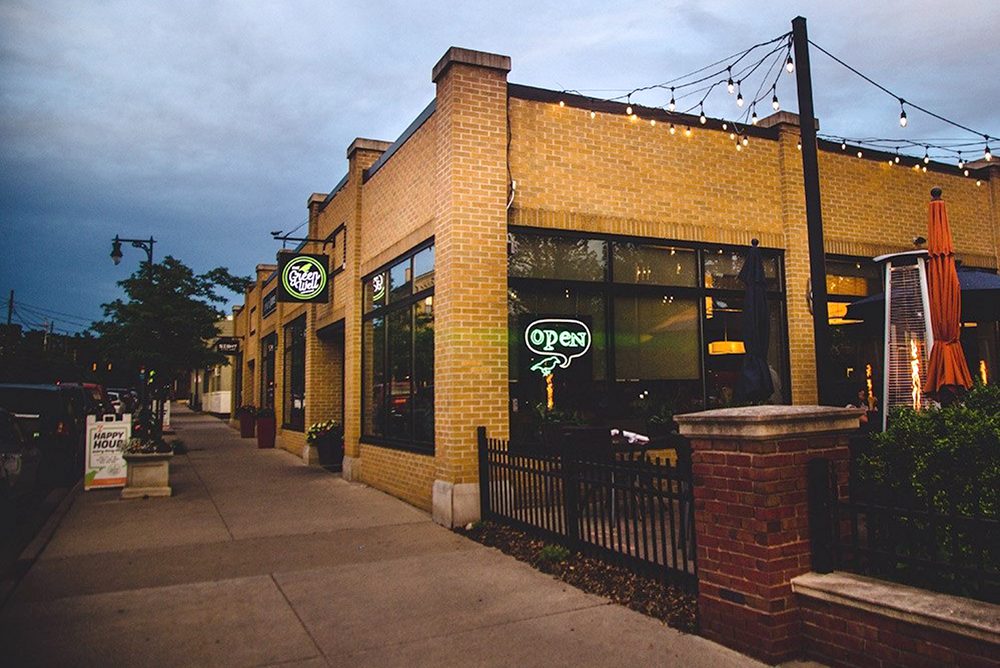 • Across the state in Grand Rapids, Essence Restaurant Group announced plans to welcome patrons back inside to dine at its popular eateries The Green Well on June 15 and Bistro Bella Vita on June 23. Plus, preparations are being made for a late-summer announcement of a new concept restaurant at the former Grove location. Since May 1, this location has been operating as a pop-up concept called Jimmy Berger's Gourmet Chicken, which will close June 7.
• In Birmingham, Beth Hussey and Executive Chef Emmele Herrold, owners of Hazel, Ravines and Downtown, wanted to be sure that before they reopen, they have safety measures solidly in place – and are able to meet all the needs of their guests. That's why they took an extra step last week and chose to survey guests and the dining public before taking additional steps toward reopening.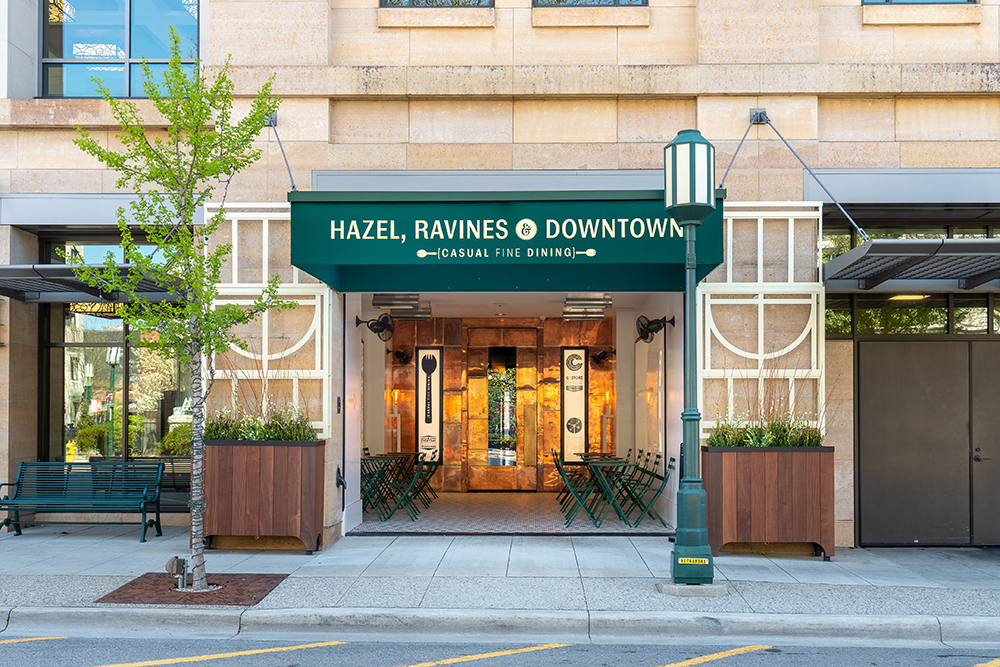 "We invested time and resources to find out what customers want and need right now," said Hussey. "We received over 900 responses, most in one day."
Thirty-three percent responded that they "will be cautious… but can't wait to eat out." Eighty-six percent said they anticipate menu changes and 67 percent noted they were "OK with minimal contact" with staff.
Of the nine questions asked, respondents wrote in their number one factor that determines where they will go out to eat. With 794 answers submitted, dining outdoors and the food or menu itself topped their list of concerns. And 188 respondents mentioned safety, social distancing or cleanliness – or all three factors.
Because the restaurant, located at the corner of Maple and Woodward in downtown Birmingham, does not have open air, outdoor dining space, Hussey and Herrold made the decision not to fully re-open the restaurant just yet.
Curbside carry-out and local delivery are still available to guests. New items are being added to the menu each day – based on the feedback guests shared in the survey
And the owners will now allow carry-out guests to enter and dine inside the restaurant – with social distancing seating in place – if they choose. A bartender will be on site, though bar seating will be safely socially distant as well.
"This hybrid style of service will give us the opportunity to safely and slowly determine the safest way to get the restaurant back up in running," added Hussey.
Educate and be prepared
Patience is key on all aspects of this new way of doing business, most restaurant operators agree. Roy Lamphier, founder and CEO of Royal Oak-based Excelerate America, said he is telling his small-business clients to work with customers and employees so everyone feels comfortable with these new experiences.
"Restaurants need to think about three things when communicating: Let people know you're open. Let people know you're safe. And let people know what the new rules are. In any situation, you don't want the customer to feel stupid," Lamphier said. "You want them to understand how you want them to know how you want them to act (as well as) feel like they're being treated the same as everyone else."
Customers will be looking for physical cues as well as signs around restaurants, so Lamphier emphasized how important these up-front messages will be to everyone.
"Language is critical," he said. "You're not here to tell them what to do. You're there to invite them to the experience. Any restaurant or in person experience is about community and doing things together. Invite them to be a part of that. People will do way more as a favor than being told what to do."