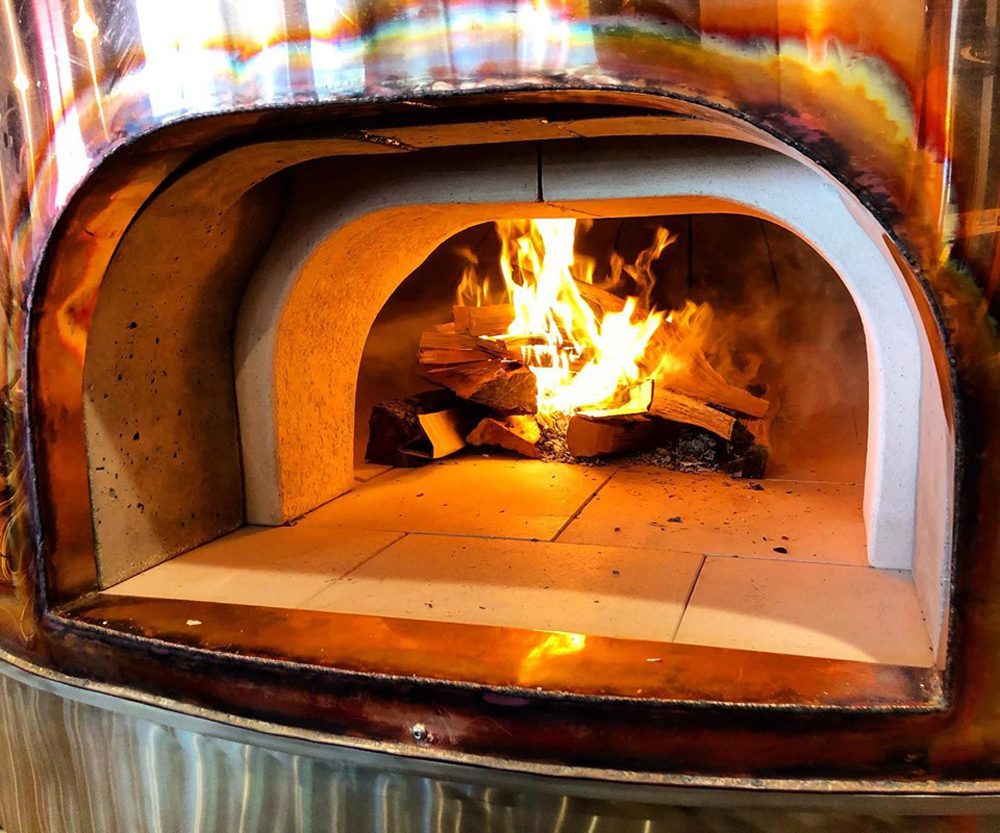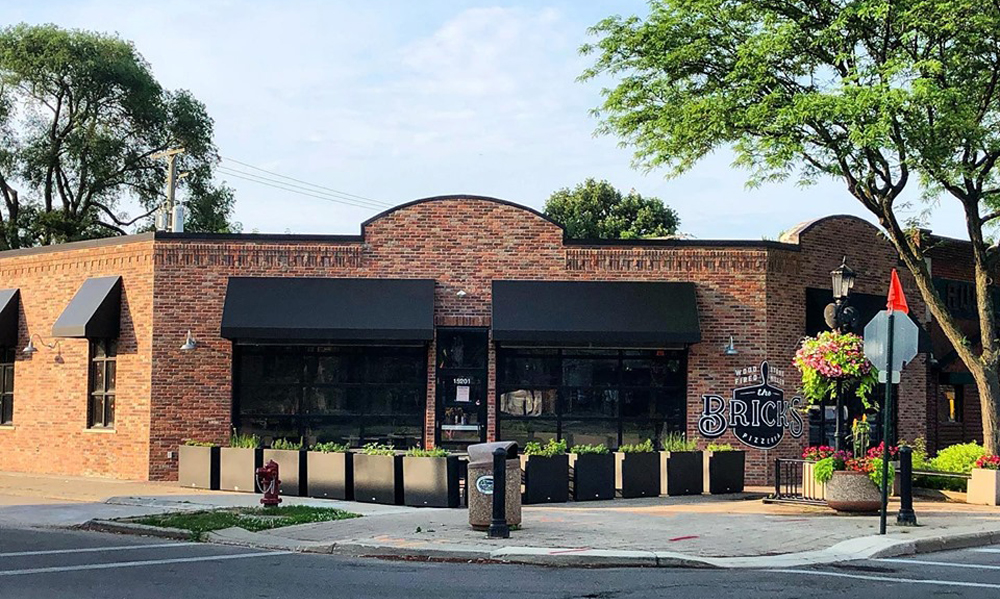 What happens when you mix a love of great food, a desire to open a neighborhood gathering place and sustainability? You get a place like The Bricks.
This new Grosse Pointe Park pizzeria is the brainchild of Founder and Executive Chef Trenton Chamberlain, who came up with the idea for a restaurant that focused on wood-fired Neapolitan style pizza, stone-milled flour and farm-fresh ingredients when he was a student at the New England Culinary Institute.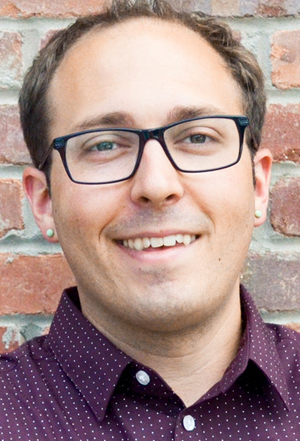 "We're dedicated to simple, fresh and sustainable food," said Chamberlain. And that taste and feeling truly comes through in the new restaurant, which just opened to the public.
For example, many of its ingredients are grown on 20 acres of a privately-owned, cooperative farm. At this farm, Fox Hollow Farm in Metamora, the staff grows its own grain, produce, herbs and mills ancient grains into flour. As farm develops in its first year, The Bricks is working with other Michigan and Ohio farms to support its ingredient needs – all of which are within 100 miles of the restaurant.
Family friendly
The Bricks came together as a way to recreate a family-friendly gathering place and pizza arcade. Its Grosse Pointe Park location has been renovated to include a Mill Room, dining area, bar area, private dining and an arcade. It includes 100 seats and an outdoor patio.
The centerpiece of the establishment is its kitchen. Designed by Architects at William J. Thomas Studio of Rochester and Patrick Thomas Design of Detroit, the kitchen features an Old World French Clay Oven by Le Panyol. An entire room is dedicated to suit two important pieces of equipment – a 1,800-pound Osttiroler Austrian grain mill and pasta extruder for crafting fresh pastas.
Its menu will be filled with handmade pizzas and pasta dishes that take the Farm-to-Table movement even further. Pizzas are fired up to temperatures ranging from 700 to 850 degrees. Ten varieties will be available from the start – including the Fox Hollow Farm Egg with Bacon: topped with red sauce, mozzarella, pancetta, caramelized onion and a fried farm egg.
In addition to classic and inventive pizza options, there are fresh, handmade pastas, farm-fresh salads, appetizers and housemade gelato. A kids menu will consist of classic dishes like cheese pizza and macaroni and cheese.
"We are a family- and community-friendly restaurant," said Chamberlain. "We're hoping to capture everything from little league gatherings to our fellow service industry professionals here at The Bricks."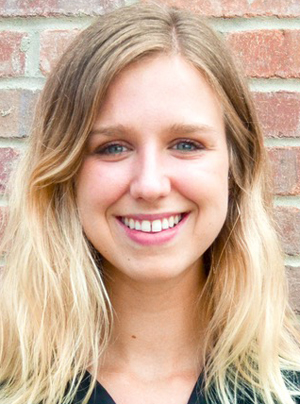 Sustainability practice
Chamberlain believes in an inclusive and judgement free approach to business. He will work alongside Kaitie Belmore, general manager, to ensure the experience at The Bricks is always a memorable one.
"My vision for us at The Bricks is sustainability – being a fundamental, and necessary, endeavor," Belmore said. "Our concept will be (focused on) the food and drink of course, but it's also about our team, our facilities, our practices — and the hundreds of decisions we make each day that affect the world around us.