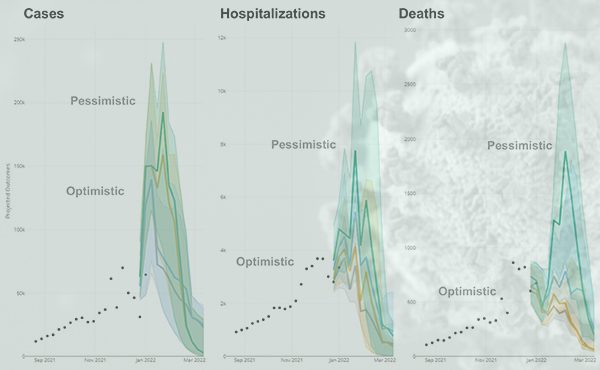 With the omicron variant pushing COVID-19 cases ever-higher – Michigan reported a record 4,674 people hospitalized with the virus Monday – the state's top medical official said Monday things are likely to get worse before they start getting any better.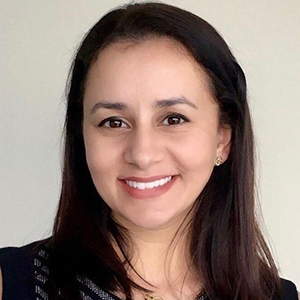 The current surge, according to Dr. Natasha Bagdasarian, is being pushed largely by the omicron variant – she estimated some 90% of cases are omicron – and could reach as high as 8,000 by some projections.
Bagdasarian and Elizabeth Hertel, director of the Michigan Department of Health and Human Service, spoke during a Zoom news conference Tuesday morning.
"We continue to see the rapid transmission and a dramatic rise of covid-19 cases," Hertel said "We knew there was the potential for increased transmission before and during the holidays, and we saw those increases, though not to the levels I expected. That is because Michiganders did their part, including what they could to limit travel, gather safely and get tested."
Still, Bagdasarian said, her "overall message" is that "this surge is not like the others."
"Weekly cases are now at a point we have not seen through this pandemic," she said. "This is the highest number of weekly cases we've ever had."
The numbers are grim. According to Bagdasarian, Michigan has:
129,937 weekly cases
33.2% positivity rate on testing.
21.9% of new patient beds at state hospitals are going to COVID-19 positive patients.
Badasarian said those are "numbers we have not seen since the beginning of the pandemic."
"We're at a very different place than we've been before," she said.
Bagdasarian said model projections point to cases and hospitalizations peaking sometime between the end of January and the end of February. If they reach the most-pessimistic levels detailed in the models, the projected peaks would represent the highest cases, hospitalizations and deaths seen since Michigan saw its first case in March 2020.
On Tuesday, Bagdasarian said the most-optimistic projections would leave the state at the elevated levels that exist now. Bagdasarian said that isn't likely.
"We don't think that's likely to be reflective of our next few weeks," she said.
The number of hospitalizations at the peak "could put an already stressed health care system over the edge," according to one slide Bagdasarian presented.
According to the same slide, actions "taken swiftly and in the short-term could prevent the health system from becoming further overwhelmed.
Hospital officials are already feeling the strain. Beaumont Health, for instance, is currently caring for more than 750 COVID patients in its eight hospitals, officials said in press release late last week.
At Henry Ford Health System, officials reported last week 480 patients were hospitalized or waiting to be admitted, a 25-percent increase in the previous week. That included a child under 17 who was unvaccinated.
For the week of Dec. 26, Henry Ford reported that nearly 5,000 people had tested positive for COVID – the highest number seen in one week for the entire year in 2021.
At Beaumont, officials said 62% are unvaccinated.
Both Bagdasarian and Hertel urged Michigan residents on Tuesday to get vaccinated, to get tested before any gatherings (or if they're symptomatic) and to wear high-quality, well-fitting masks in public settings or large groups.
"With the continued transmission of the delta variant, and the exponential spread of the even-more contagious omicron variant, we're heading toward what will likely be a very sharp crest in this wave of cases," Hertel said. "To lessen your risks of getting covid and the potential for severe infection, to avoid disruptions to in-person learning and the economic ramifications that come with so many people getting sick … it is critical that every person in this state continues to take steps to stay safe."