The products known as "panic buttons" are nothing new – these security measures that alert medical professionals or emergency services when a senior citizen or business needs help have been around for decades.
But what is new is the way that companies including those in healthcare, education, transportation and hospitality are using this well-known technology. In recent years, hotel workers, teachers, ridesharing vehicles, real-estate agents and many others are looking at panic buttons to protect their safety and communicate with safety officials quickly and securely.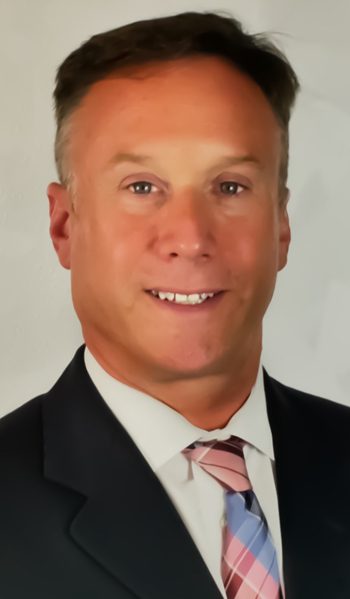 For example, hotel workers in cities such as Chicago and Seattle have introduced or passed laws requiring hotels to provide housekeeping-service workers with panic buttons. The American Hotel and Lodging Association – which includes such top hotel chains such as Hyatt, Hilton, and Marriott – publicly supported these efforts to protect guest and employee safety.
Schools in states that include Florida and Arkansas are providing teachers with panic buttons in schools in order for staff to contact emergency personnel faster. Internationally, taxis and ridesharing services in India are starting to require panic buttons in  vehicles to protect drivers as well as passengers in case of an emergency.
SecuraTrac CEO Chris Holbert said his company is seeing new growth in these industries, boosting the technology and connection within their products to respond to industry needs and reaching out to new employees and companies to let them know about the potential in panic buttons.
"There are so many applications and uses for what we do that the sky's the limit," said Holbert, who helped start the company in 2008 along with two other technology-industry executives.
California-based SecuraTrac develops, markets, and sells a suite of mobile safety solutions focused on improving senior and employee health and safety through location-based technology and state-of-the-art, cloud-based platforms. Its goal is to "make a difference for every family" by making their lives safer and better.
SecuraTrac's solutions for seniors and employees have garnered numerous awards for excellence and innovation including the National Parenting Center's Seal of Approval, and the Caregiver Friendly Award (from Today's Caregiver magazine). SecuraTrac has also won the Last Gadget Standing award at the Consumer Electronics Show as well as the CES Mobile Apps Showdown.
The company focuses on three markets, including the lone worker, which looks at the needs of people who tend to work alone and may be in situations where their safety is a concern. This may be real-estate agents, housekeeping employees in hotels as well as taxi or rideshare drivers.
Then there is the senior safety market, which has long been robust and a great space for SecuraTrac with its long battery life and wireless products, Holbert said.
Finally, it is emerging as a leader in the healthcare industry, which has both lone workers such as home-healthcare workers and mobile nursing and other jobs that require a fluid connection between the worker and their base.
When SecuraTrac initially began, it looked at childcare and kid safety as a prime market. When that turned out to be a slower growth area, it adapted to the senior market and healthcare as well as individual safety. Generally, SecuraTrac works within the business-to-business realm, Holbert added.
"Nobody ever thinks something will happen to them while they're on the job. But bad things do happen. That's why we want to be there as an option to help," Holbert said.
The next step for SecuraTrac is letting people know about new models and technological advances, Holbert said. For example, some of its senior solutions have models with a 30-day battery life where the product sits quietly when not in use but then alerts a caregiver that the unit needs to be charged.
It also is investing in boosting signal through 4G LTE versions of its products and international solutions. For example, SecuraTrac is now compatible with seven major alarm and central station software providers, which the company says is the most of any mPERS hardware device supplier and with every major cellular service provider including Verizon, AT&T, and T-Mobile in addition to other carriers in North and South America, Europe, Asia, Africa and Australia.
"We continually try to think forward so we can meet the needs of our markets," Holbert said.