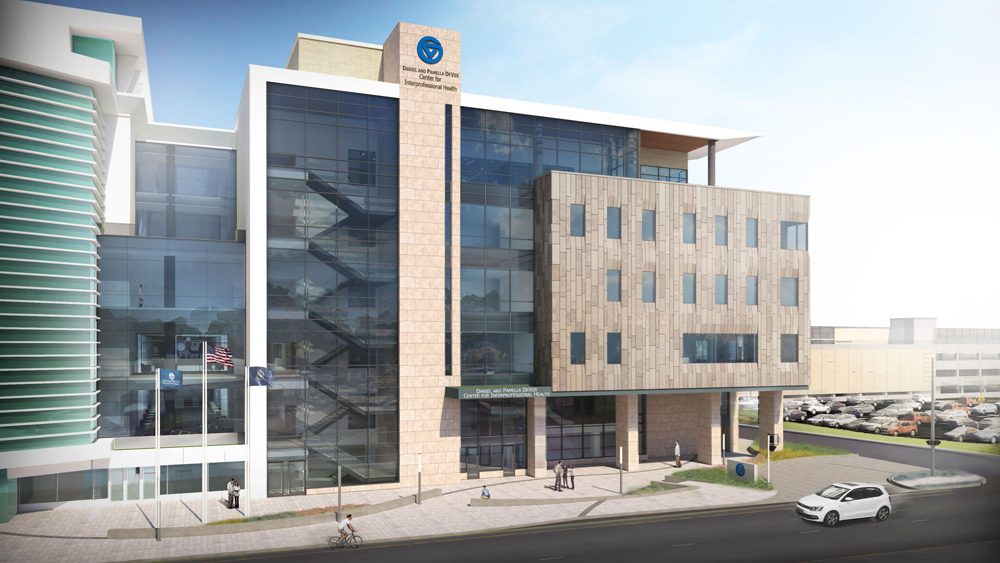 Drivers are used to seeing all kinds of orange barrels, cones and signs as they pass through Michigan's seemingly interminable construction zones.
But they aren't the only ones used to having bulldozers and other vehicles perform as symbols of summer.
College students are just as likely to see work being done on campus as they are to pass through a construction zone on the road. Many college campuses have the telltale signs of construction.
Work continues this summer at Grand Valley State University, where more than 300 people attended a groundbreaking ceremony last fall for the Daniel and Pamella DeVos Center for Interprofessional Health on GVSU's expanding Health Campus in downtown Grand Rapids.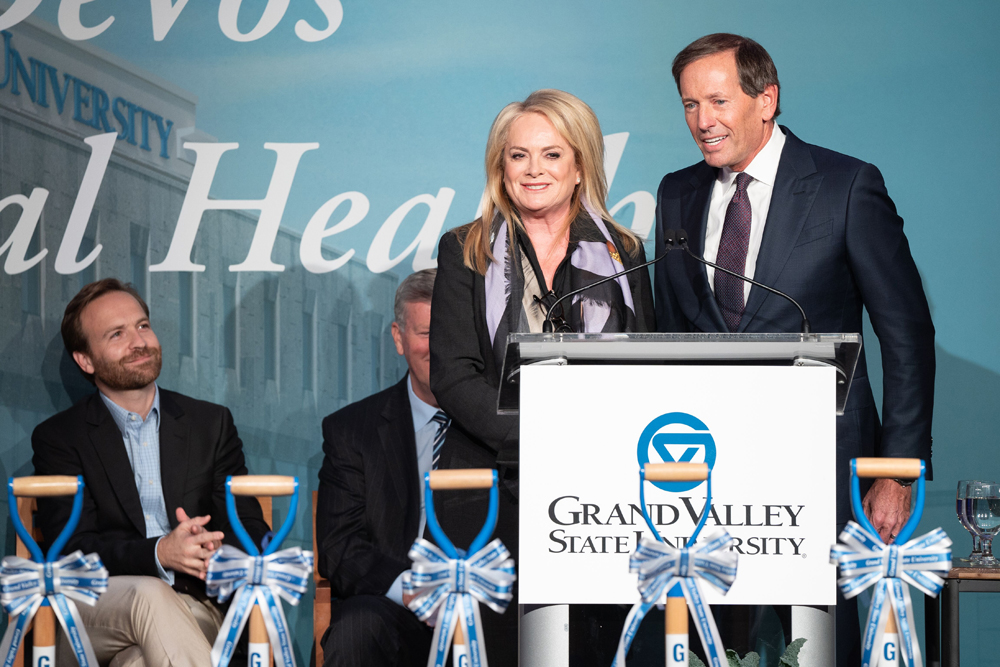 And that's how it's been this summer at Eastern Michigan University in Ypsilanti, where the sounds of construction have echoed all summer as the school has engaged in what university officials are calling "an unprecedented" number of capital projects that touch on myriad phases of campus life, including academics, athletics, recreation, health, safety, technology and, of course, parking.
"The summer at Eastern Michigan University always abounds with construction and improvements to our beautiful campus, but this year is special," said President James Smith. "The variety of projects serve a great range of student and community needs that touch upon academics and various facets in the quality of campus life."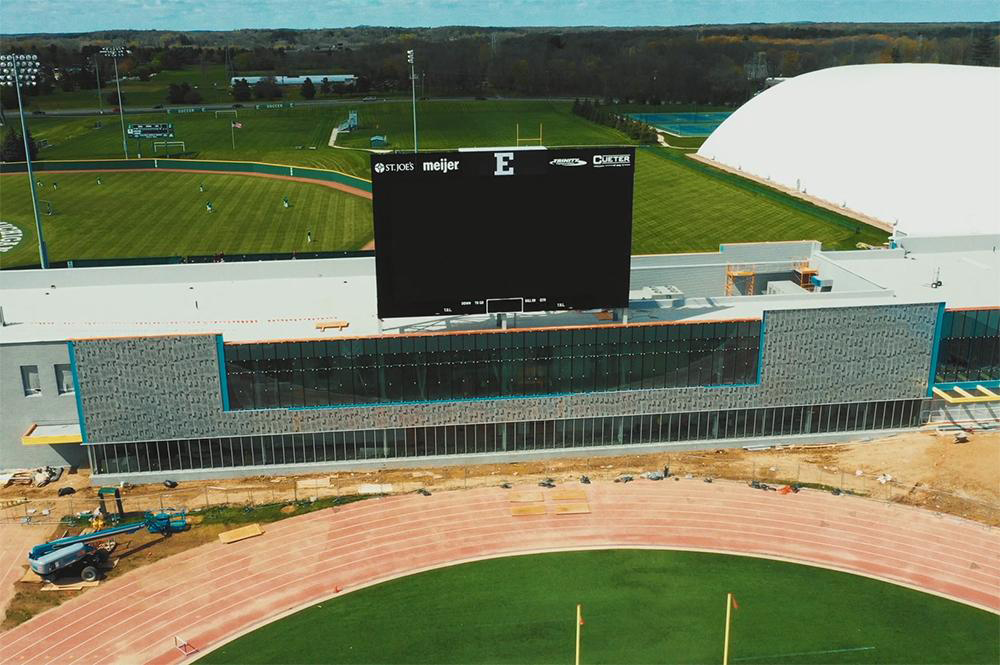 Construction season
At EMU, the highlights have included:
Sill Hall renovation: Sill, the home of the renamed College of Engineering and Technology, is being renovated at a cost of $40 million, with completion set for fall of 2020.
Olds Robb/Rec IM renovation: The $16 million project involves extensive improvements to fitness and training areas, a new entrance and attractive collaboration and gathering spaces. The third through fifth floors will be compete in fall 2019, with the first and second floors to be done in fall 2020.
Student-Athlete Performance Center: The $20 million project, of which $12 million is to be funded through fundraising, involves a new two-story structure adjacent to the north end zone of Rynearson Stadium. The project includes a new weight room, athletic training and meeting rooms, offices and a scoreboard. Work began last summer and was completed earlier this month.
New Health Center construction: You can vividly see this project taking shape at the northwest end of campus. The $14 million project is a collaboration between the University, St. Joseph Mercy System and IHA and involves two single-story buildings. One is a community health center staffed by IHA and the other will house Eastern programs such as CAPS and the Psychology Clinic. Completion is set for January 2020.
Mark Jefferson Science Complex – Neuroscience and Fermentation Science buildout: The $2.1 million project involves renovation of the fifth floor of the complex to support the recently established Neuroscience and Fermentation Science programs. The project will be complete in fall 2019.
IT campus capital projects: This work involves the updating of more than 100 classrooms with technology, completing a seven-year cycle; along with computer network upgrades in all buildings and campus Wi-Fi in the Tower residence halls. The work will be completed in August 2019.
Campus security: This $3.6 million, three-year project involves the addition of fencing around selected parking lots, the addition of LED lighting in the campus mall, Oakwood Street, Ann Street and selected parking lots and security cameras all around campus. The campus now has more than 900 cameras.
Campus Parking and Paving Projects: The University's parking partner, LAZ, is funding a dozen projects spread over this past fiscal year and during this summer. Those includes repairs to the main parking structure, located in the center of campus; extending Lyman Street, work on Cornell Drive and a variety of other parking lot repairs.
Working the 'Mile'
GVSU's new DeVos Center, under construction on the Medical Mile and expected to open in May 2021, will be the third and flagship building on the Health Campus, joining the Cook-DeVos Center for Health Sciences and Raleigh J. Finkelstein Hall.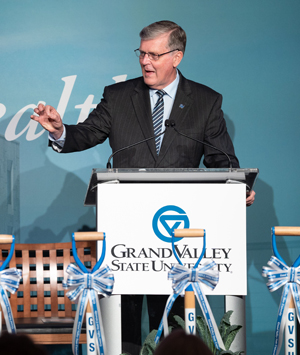 The center will include 15 classrooms and 14 interactive laboratories, and help accommodate expanding programs in growing fields at both the undergraduate and graduate level. The new five-story, 160,000-square-foot center will allow Grand Valley to significantly expand and update its simulation center and space available for collaborative work.
At the groundbreaking ceremony, then-President Thomas J. Haas, who has since retired and serves as President Emeritus, thanked donors and elected officials for their "continuing transformative support" of Grand Valley and its students. Haas said the naming of the building for Dan and Pamella DeVos reflects the genuine care and concern they have for the community and its future.
"We will generate a great return on your investment by continuing to provide top talent for our region and our state," Haas said at the time. "I'm often told by employers across the state that our health sciences graduates are exceptional caregivers."
The State of Michigan is providing $29 million for the $70 million project; the remaining funds will come from private donors and university bonds. Construction is expected to be completed in May 2021.