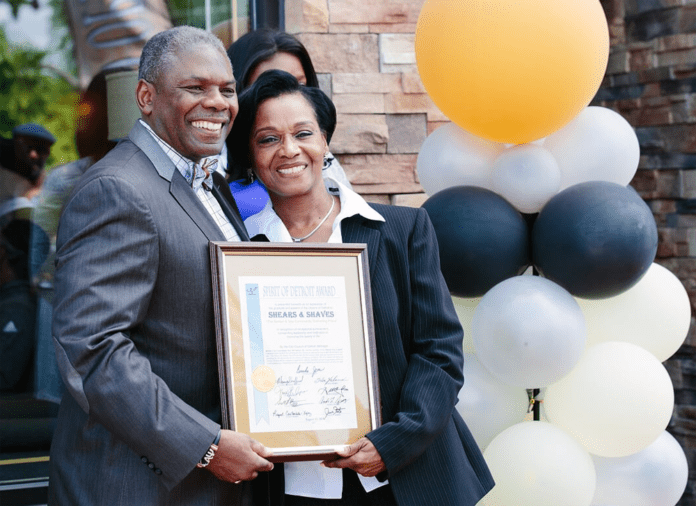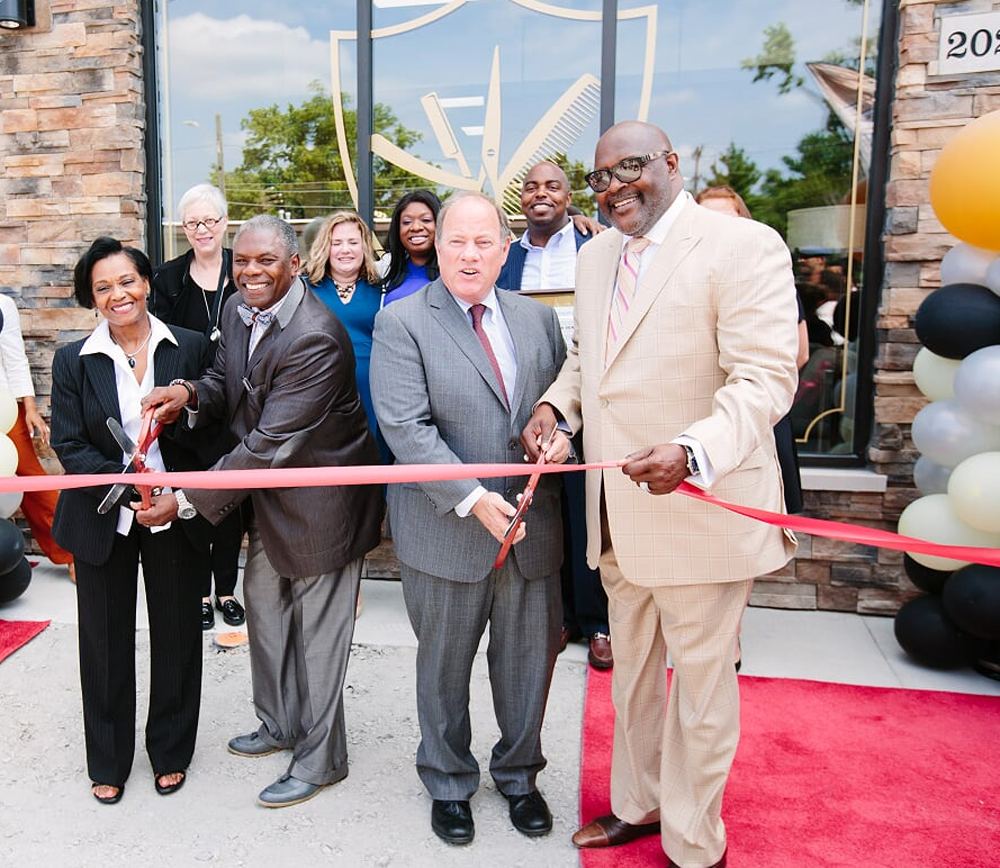 Dawn Sanford always had a dream: She wanted her own barber shop and spa, a place where her customers could feel pampered, comfortable and part of a community.
When she finally realized that dream through the grand opening of Shears & Shaves Barber and Spa in Detroit, she knew there was only one way to celebrate. So she put together the grandest of grand openings, complete with an old-fashioned ribbon cutting.
The event featured a smiling Sanford, who is well known within Detroit and its surrounding neighborhoods as a master barber and groomer. Other audience members who came to cheer on her success included Mayor Mike Duggan, her District 2 City Councilman, representatives from the business startup and incubators who helped her along the way, such as TechTown Detroit and Motor City Match as well as friends and family.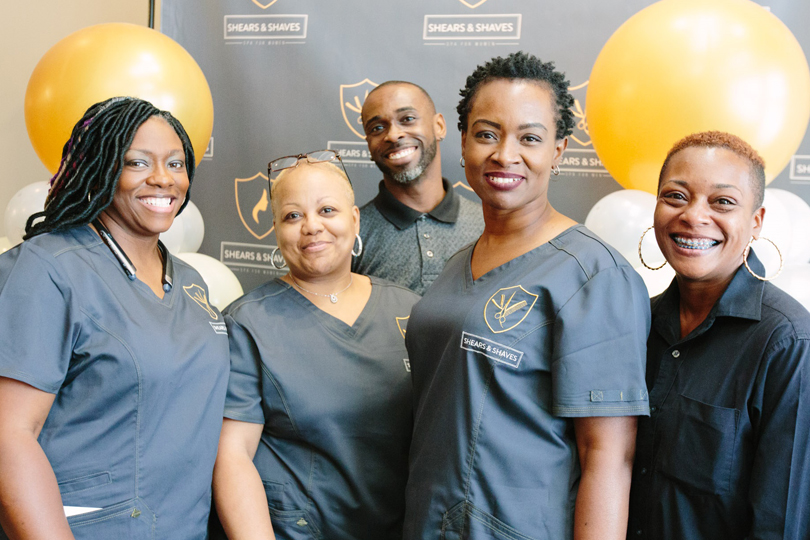 "My long-time dream of creating a neighborhood barber and spa where people and families come together for community and comradery has been realized," said Sanford. "It's been a long road to get here, but I've been fortunate to have so many wonderful people support me on my journey. I look forward to recognizing all of them during the ribbon cutting ceremony."
Located in the Livernois Avenue of Fashion District in Detroit, Shears & Shaves offers a full spectrum of luxury grooming and spa services for men and women, including haircuts and styling, coloring, beard and mustache shaves and trims, nail care, skincare, fusion massage and aromatherapy, as well as shoe shining.
Prior to opening the barbershop and spa, Sanford spent 32 years as an independent barber at Big D Barber and Beauty Unisex Salon (Big D's) on Livernois Ave. This new shop is further proof that business dreams, big and small, truly do come true.