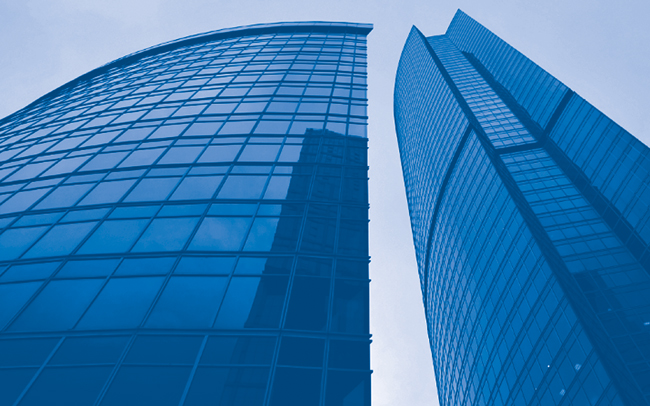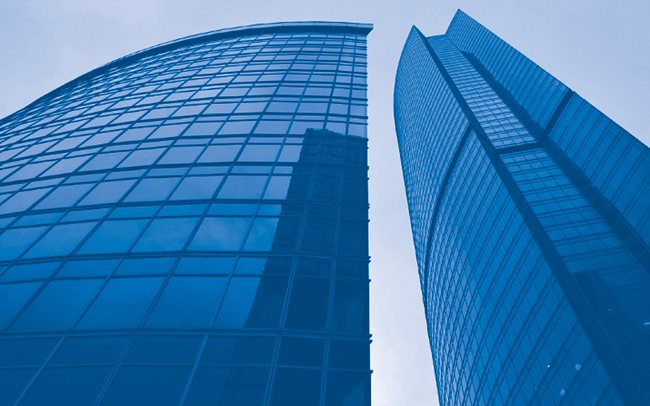 If West Michigan ran a Help Wanted ad, it would need some space.
Wanted: Robot operators. Tool and die workers. Welders. Nurses. Lab technicians. Engineers. Researchers. Physician assistants. Machine operators. Computer programmers. Artificial intelligence experts. Cybersecurity pros.
Would it be easier to list who in West Michigan isn't hiring?
Anybody?
"That's not a thing," Birgit Klohs says with a laugh from her office at The Right Place Inc., a Grand Rapids economic development agency.
Update your resume and c'mon over.
If you think of furniture and auto manufacturing when you think of leading industries in West Michigan, you're not wrong.
You're just not totally right.
West Michigan's big business strength has always been manufacturing, says Klohs, president and CEO of The Right Place since 1987. It still accounts for 15 percent of the region's jobs, she says, with 2,500 manufacturing companies in 13 counties.
But West Michigan manufacturing has transformed.
"It's not just auto suppliers and office furniture anymore," Klohs says. "It's electronics. Aerospace. Defense. Medical devices.
"There's been great diversification," she says. "Now there are lots of different kinds of businesses in the manufacturing arena."
And lots of different businesses, period.
Take a look.
Health and life sciences
Spectrum Health is now the largest employer in West Michigan, Klohs says, employing 30,000 people.
"Every region wants to diversify their business space," she says. "But you need an impetus — that first kernel that gets it all started."
In West Michigan, that kernel was the Van Andel Institute, a biomedical research and science education organization that supports the work of more than 400 scientists, educators and staff.
"It was the beginning of something transformative," she says.
When the institute opened in 1996 on the now-booming stretch of downtown Grand Rapids called The Medical Mile, "it gave a burst of energy to that part of the city," Klohs says. "People from 20 different countries are working there."
The medical presence is huge now, including Michigan State University's medical school and research center.
"What's happening on that hill represents billions of dollars in new development," Klohs says. "It gave us a totally new industry.
"From a business perspective, that growth in health and life sciences is nothing short of miraculous," Klohs says. "I drive that street every day to and from my home. It still stuns me when I drive by."
"There isn't anybody in West Michigan who doesn't know somebody working in health care," notes Paul Isely, an economist and associate dean in the Seidman College of Business at Grand Valley State University.
And that doesn't just mean doctors and nurses.
"People hear health care and think, 'Well, I'm not a nurse, so there's no job for me,'" says Cindy Brown, former executive director of Hello West Michigan, a talent attraction and retention organization in Grand Rapids. Brown was named vice president, talent initiatives at The Right Place on Jan. 1, 2019. "Health care also means jobs in human resources, accounting, finance. There are lots of jobs. And not just what you think."
Medical technology
All that health care spawned huge growth in a related area — medical technology.
There are 130 medical device companies in West Michigan, Klohs says. As one of the fastest growing medical clusters in the Midwest, the region boasts a concentration of medical device manufacturers 150 percent above the national average.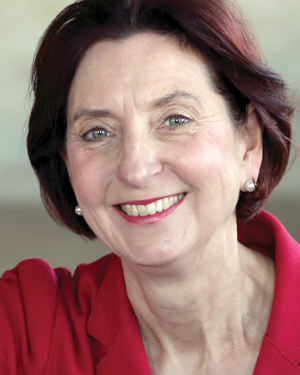 The industry is so robust that The Right Place formed MiDevice, an organization dedicated to medical device design, development, manufacturing and distribution. The consortium of more than 25 members speeds the growth and development of medical devices by encouraging collaboration among members.
"Now we're seeing interest from other life science companies who may want to come here from the West Coast and the East Coast," Klohs says.
It means a steady influx of brain power.
"The talent here working on Alzheimer's and Parkinson's disease, from all over the world, is amazing," she says. "It's an incredible magnet for talent."
Information technology
"Ten years ago, when we needed a new website for The Right Place, we had to go to Denver for a web developer," Klohs says. "A few years ago, when we had to re-do the site, we found a place right around the corner.
"Information technology is a really, really key industry here," Klohs says. "We're seeing growth in both homegrown companies and companies coming here from other places. Employment costs are less here, which attracts companies."
Many corporations have their own in-house IT departments, too.
"It's not just about creating websites," Klohs says. "It's artificial intelligence. It's about helping plants run more efficiently."
In short, it's about powering everything.
Nevada-based Switch has opened a regional data center in Gaines Township — the largest, most advanced data center campus in the eastern United States. The powerhouse specializes in storing and managing cloud data for large clients such as eBay, Sony, Google, Amazon, Time Warner and Fox Broadcasting.
Food
"We've seen tremendous growth in food processing," Klohs says. "So much food is grown here, from fruit to hops, and of course it has to be processed."
While global companies like Nestlé and Kellogg have chosen West Michigan, there are food hot spots all over the region.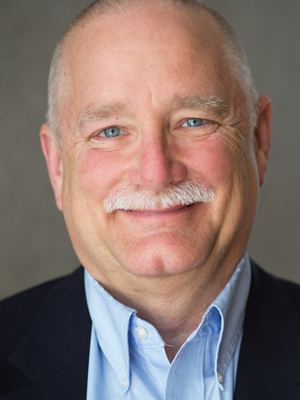 "While Grand Rapids and Kalamazoo are very urban, it doesn't take long before you're out in the country," says Jim Robey, director of regional economic planning services for the W.E. Upjohn Institute for Employment Research in Kalamazoo. "They're growing everything from cherries to blueberries and apples, grains and soybeans."
If you listen carefully, you can hear the chickens.
Saranac-based Herbruck's Poultry Ranch, with more than 800 employees and 8.5 million laying hens, recently launched a $16.3 million expansion.
"It's a big deal," Isely says.
Tucked in Coldwater, on the southern border of Michigan, Clemens Food Group employs more than 800 people at its new pork processing plant.
"If people could find housing, they'd set up a second shift," Robey says.
Aerospace
While the aerospace industry grew at 6.5 percent nationwide from 2013 to 2017, it grew at 15.3 percent in Michigan, The Right Place reports.
"If you look around West Michigan, you'll see a lot of aerospace firms," says Isely of GVSU. Gentex in Zeeland makes interactive windows for commercial and business aircraft. GE Aviation in Grand Rapids is a leading global provider of electrical power systems, avionics, landing gear and propeller systems for fighter planes, helicopters and business jets. Arconic Engines in Whitehall is a world-class producer of aero engine and industrial gas turbine components.
"A whole pile of corporations are doing that kind of work," Isely says. "It's been an interesting change."
Diversification
"All these different sectors have given us a diversification that really makes this a robust region," Klohs says. "We're never depending on one industry. We continue to diversify. That wasn't true 10 years ago.
"There are one-company towns where if that company sneezes, everybody gets sick," she says. "That's not us."
West Michigan's diverse industries offer important protection, says Isely of GVSU.
"As we look forward, we have good bones," Isely says. "A good workforce. Good infrastructure. A diversified workforce in health care, manufacturing, agriculture.
"We also have industries that are cyclical in different manners," he says. "The cycles for auto and furniture are not the same. Aerospace is on a different cycle. Medical has no business cycle. Different industries perform well at different times."
While Isely believes there will be a recession in late 2019 or 2020, he says he's not too worried about West Michigan.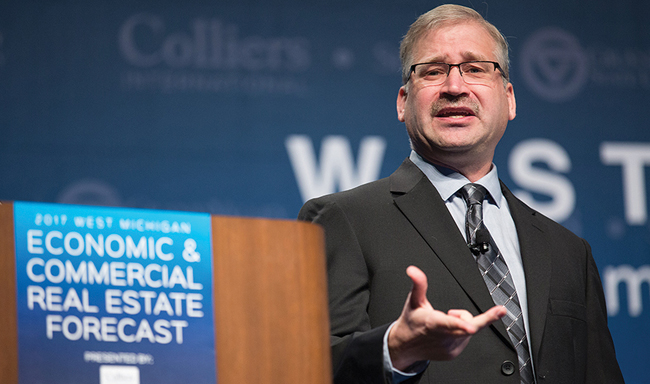 "We'll do pretty well," Isely says. "We have a lot of young people, and that helps keep housing from falling through the bottom. Our manufacturing is diversified, so we're touching many different types of production.
"We've set ourselves up to resist the standard type of recession."
The talent search
Unemployment in much of West Michigan is below the already-low national average, Robey says.
Kent County is at 2.7 percent. Kalamazoo County is 3.2 percent.
"That means some challenges for businesses," Robey says. "They continue to struggle to find workers. That will push the cost of wages up some.
"A lot of companies are doing internal innovation," he says. "You'll see an increase in automation because they can't get workers."
Craving a Wendy's Frosty? You'll soon be able to order it from an automated kiosk, not a person, whether you're in West Michigan or West Virginia. Grand Rapids-based Meritage Hospitality Group, one of the nation's largest Wendy's franchisees, owns and operates more than 300 different restaurants in Michigan and 16 other states.
"They just bought 2,000 kiosks and are adding them as they renovate restaurants across the country," Robey says.
Housing cost and availability is another obstacle, GVSU's Isely says.
"Our income hasn't kept up with housing costs in West Michigan," he says. "That's an issue in how fast we can get people to come here."
Growth
Ottawa County is the fastest growing county in the state, Klohs says, followed by Kent County at number two.
"There's been a tremendous increase in 25 to 35-year-olds in Kent County," Isely says. "There are more of them in this area than people over 65.
"That creates a young energy, a more entrepreneurial type of vibe going on here," Isely says. "It's resulted in a magnet for migration."
In the early 2000s, West Michigan's young people were leaving for Denver, Atlanta and Austin, he says.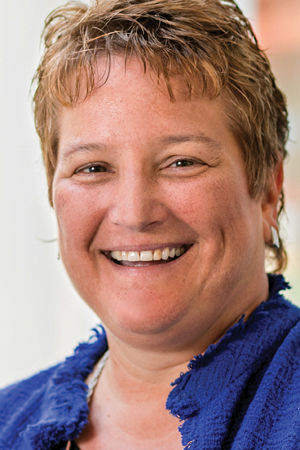 "A few years ago, we started to see the reverse," Isely says. "More people are coming here than leaving.
"We have a dynamic culture, great availability of natural resources — and we have jobs."
Only two areas of the state have seen strong positive job growth since 2000, Isely says.
One is the Grand Rapids area, with 7.5 percent growth.
The other is the Ann Arbor area, with less than 1 percent growth.
"Michigan was in a recession from 2001 to 2011 — except for the Grand Rapids area," Isely says, "where employment continued to grow."
Kalamazoo is bustling, too, Robey says.
"You'd be surprised, if you came to downtown Kalamazoo, the amount of housing and mixed-use buildings going up in downtown," he says. "Every available footprint is either in development or planned development. The market for corporate real estate is really tight."
Klohs talks about Muskegon's renewed energy, as its downtown is buzzing with more than $50 million in construction activity, from apartments to a Muskegon Community College downtown center to a new world headquarters for KL Outdoor/GSC, the world's largest manufacturer of kayaks.
"Muskegon County is on the cusp," Klohs says. "There's some really great stuff going on. Redevelopment. Downtown business growth. They've turned the corner."
Play
Sure, people come to West Michigan for jobs, but life is about more than work.
"This has become a really cool place to live, work and play," Klohs says. "We have everything from golf to opera.
I came back downtown the other night and every parking ramp in Grand Rapids was full. You couldn't get a room at the JW Marriott even if you paid double.
"We're in a really great place right now."
"People underestimate the complexity of Grand Rapids and all it has to offer," says Upjohn's Robey.
He did.
Just three years ago Robey lived in Cleveland. Then one day he traveled to Grand Rapids for a concert.
"I saw the hotel price was at a national price point. I said, 'That's a lot for this place, isn't it?'"
Then he looked around.
"It's a truly urban downtown," he says.
"West Michigan is a good location," Robey says. "There are lots of amenities in Grand Rapids and Kalamazoo, from entertainment to food to beer, wine and distilled spirits. There are walkable downtowns all over West Michigan. Retail is good. Grand Rapids has a very nice airport with lots of good connections."
Making the transition from Hello West Michigan to focusing on talent initiatives at The Right Place, Cindy Brown has to be smiling. Robey's sort of doing her job for her. But he forgot to mention the beaches, the snow sports, the professional ballet company, two symphonies 45 minutes from each other.
"People here are very humble," Brown says. "We don't toot our own horn. People don't realize all we have going on here."
"Most folks east of Grand Rapids see it as a great place to raise a family, but where they roll up the sidewalks at night," Klohs says.
"We don't."