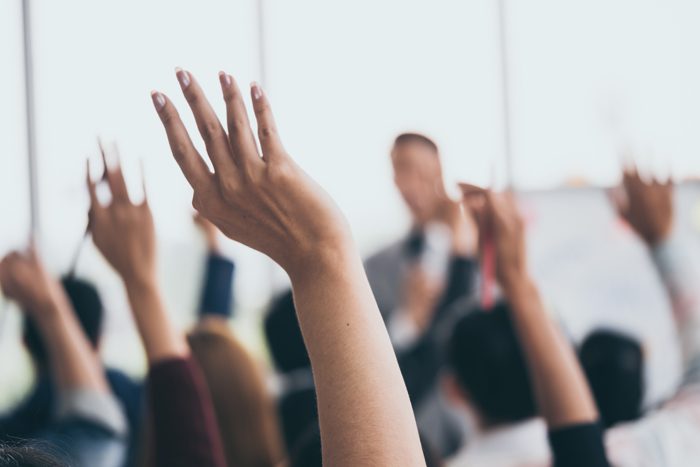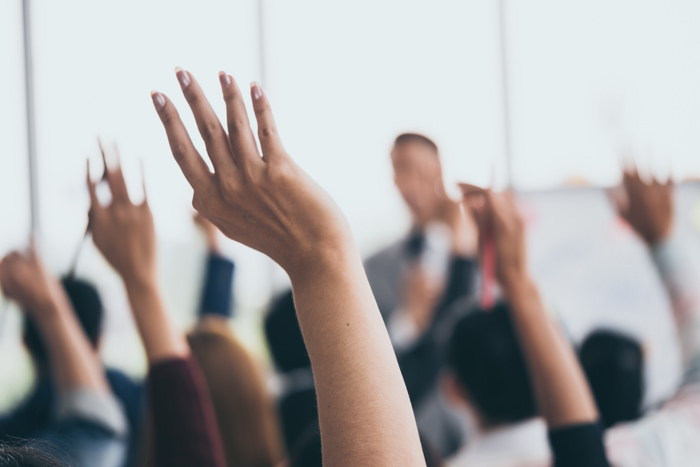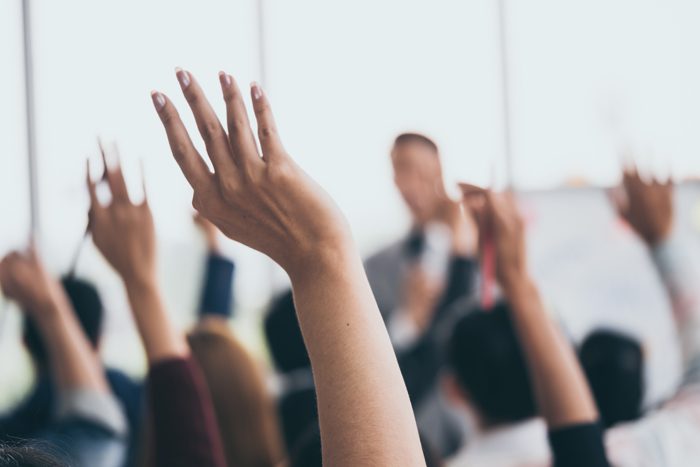 The 2016 U.S. Presidential election. Gender politics. Gun control. These are topics most workplaces might shy away from – but not Digitas.
At this global digital advertising company, employees are having open and topic-driven conversations about some of these hot-button issues, said Caitlyn Cone, Vice President and Group Director of Talent for the Boston-based business. Digitas employs a staff of 6,000 with offices spanning 25 countries and six continents.
Having a "Brave Space," which includes dialogue, action and conversation has been an important way to express diversity and inclusion in the office, Cone said. This community-building platform came about as a way to have productive talks about the controversial 2016 Presidential election, and the conversations have continued about a bevy of topics since then, she said.
Inside Brave Space, a platform for all employees, people can talk about real issues, Cone said. That includes everything from gun violence to discrimination to immigration to politics. It may seem risky to offer such a wide-ranging array of topics for general discussion, but it has proven hugely successful and powerful, she said.
"A lot of us had a profound reaction to the 2016 election and in the days and months after the election. We were all asking: What now? Brave Space was a way to channel that," Cone said. "We've had sessions on how to be an ally, how to help marginalized groups, how to combat hatred, how to find unconscious bias, cultural appropriation."
Diversity and inclusion is a key business topic. Catalyst, a global nonprofit, published an analysis of research in 2018 that showed strong diversity climates are linked to reduced instances of interpersonal aggression and discrimination. Additionally, the organization found that in 2016, nearly two-thirds (65 percent) of employees felt that the respectful treatment of all employees was a very important factor in their job satisfaction.
Is it hard to be that vulnerable as individuals and co-workers? Sometimes, Cone said. But it has been helpful and educational at the same time.
"We want people to put themselves out there and be vulnerable and to do that you need to be brave," Cone said. "People might not understand what they're doing or how it affects people. They can come to (Brave Space) to ask questions, talk about how they're feeling. In the end, it can help them feel not as alone in this world."
The sessions are moderated by the staff so it is a safe space. People are expected to act respectfully both in their questions and comments, and moderators have found people are more than willing to do that and follow those rules, Cone said.
These sorts of exchanges have created new programs and training for Digitas as well. Employees identify areas where they want to have training or discussions, and the company can react to that. "That's how you build community and understanding," Cone said.
An example is its in-house training on how to be more than a bystander to issues you care about, Cone said.
"People told us they were feeling like they wanted to have an impact on what they're seeing. They wanted to create a better world," Cone said. "There were issues out there like when you see people being harassed on a train or when you overhear inappropriate comments. (Our employees) wanted to know how to stand up for people who are targeted."
Cone and her fellow human-resource employees went to work and created training sessions that have received rave reviews internally and across their industry. Digitas has asked to share these across its industry, and Cone said they have been successful.
Inclusivity means taking a stand, and Digitas is here for it, Cone said.
"There could be people on either side" of a debate or issue and the conversations have been positive, she said. "We know we won't get you to change your mind necessarily but we know we can help people be respectful."