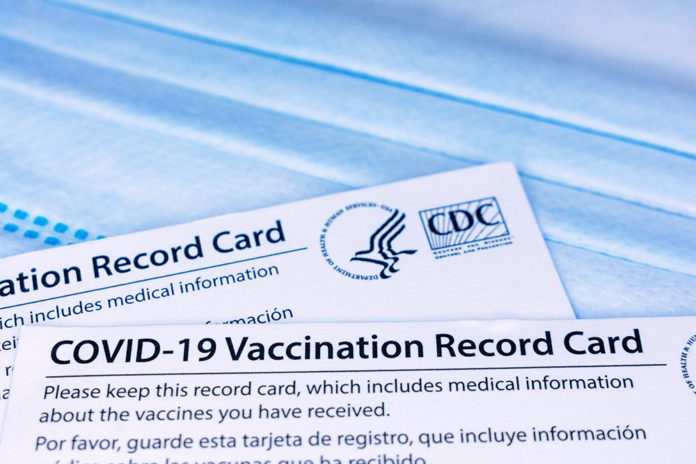 Millions of Americans can now get a COVID-19 vaccine booster shot, and it no longer matters which company they got their original vaccines from in the first place.
The Food & Drug Administration on Wednesday signed off on allowing Americans who got the Moderna or Johnson & Johnson vaccine originally to get booster shots within a specified period of time following their original vaccination.
In addition, the FDA said anyone eligible for the booster can get a brand different from the one they received initially – answering the "mix and match" question that's been floating around. That means, once the process is complete, tens of millions of Americans would be eligible for boosters.
One last step was needed before Americans started rolling up their sleeves, though; the Centers for Disease Control and Prevention was set to meet Thursday before making its recommendation on who should get the boosters, and when the third shot should take place.
That recommendation would need to be approved by the CDC director, a decision officials said could come soon. Officials said booster shots could roll out within days of that approval.
In Wednesday's announcement, the FDA authorized a third dose of the Moderna vaccine for seniors and others because of health problems, jobs or living conditions. Boosters can be obtained six months after initial vaccination.
For those who got the single-shot J&J vaccine, a two-month wait will be required for the booster.
According to The Associated Press, the mix-and-match proponent is expected to speed up the booster campaign. According to the AP, FDA officials wanted to make the booster rules flexible.
In a teleconference with reporters Wednesday, the FDA's Dr. Peter Marks told reporters being able to interchange the vaccines is "a good thing."
"It's like what we do with flu vaccines," Marks said. "Most people don't know what brand of flu vaccine they received."
Getting that initial vaccine is still the priority, health officials said Wednesday, with some 65 million Americans still not vaccinated. The booster campaign is being waged to increase protection against the virus as signs indicate vaccine effectiveness is less against mild infections.
"Today the currently available data suggest waning immunity in some populations of fully vaccinated people," the FDA's acting commissioner, Dr. Janet Woodcock, told reporters Wednesday. "The availability of these authorized boosters is important for continued protection against COVID-19."
Access to vaccines is expected to be expanded soon, with the FDA at the moment considering the efficacy of the Pfizer/BioNTech vaccine for children ages 5-11.