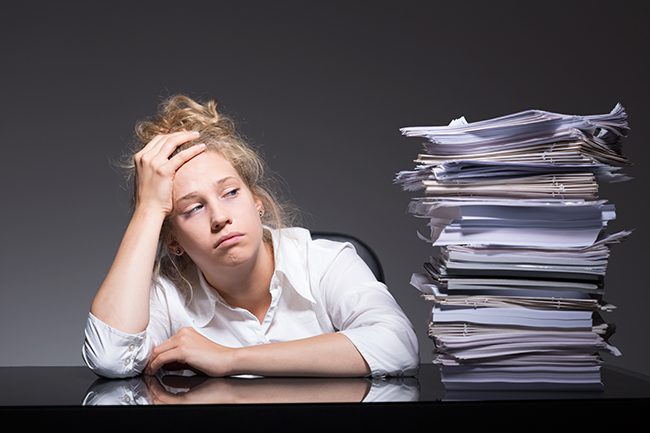 It started a year-and-a-half ago, right after the COVID-19 pandemic hit in March 2020.
States began shutting down, using stay-at-home orders to shutter businesses and keep people from gathering in large groups in an effort to slow the spread of a virus no one knew much about back then. Then schools closed, forcing children to have to learn virtually, with teachers conducting lessons on-line.
That, of course, forced parents to make choices about how best to take care of the children, still get their jobs done and maintain a work-life balance.
Of course, later in the year pandemic seemed to be easing, the stay-at-home restrictions began to ease, then lifted entirely, and we could go back to the office (if the company allowed it; many companies continued to work remotely).
The vaccines came, and people worried about whether they were safe. Safety protocols were put in place at businesses, but workers still worried about catching COVID, especially as the Delta variant arrived and caused surges. Then that seemed to be waning …
You get the picture.
With all that stress for 18 months or longer, a new term became all the rage as mental health concerns arose: COVID (and workplace) burnout. With all that going on, is it any wonder Americans were suffering burnout?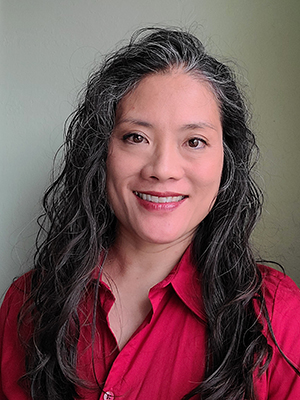 Burnout not surprising
Eve Lai doesn't think so. Lai, who has worked in the human resources field for more than 20 years and sits on the San Francisco Advisory Board of the Best & Brightest Companies, thinks all of those elements have contributed to burnout to a large degree.
"People were working from home pretty much 100% of the time, so it's the constant-ness of it," said Lai, who earned a bachelor's degree from Georgia State University and a master's degree in business from Arizona State University. "You don't have a commute and so instead of driving in and spending that time to collect your thoughts, you're just sitting down at the computer when you would have been driving. Instead of working an eight-hour day, you're working longer than that because you're working during the time you would (normally) be commuting."
A recent study done by the national job-posting site Indeed.com indicates Dai could be right.
According to the study, reported on Indeed.com in March, more than half (53%) of employees who were working virtually or from home reported working longer hours now than they had been while working on-site. More than 30% of respondents said they were working "much more" than before the pandemic. By contrast, 27% of on-site workers report working more every day, while some 34% say they're doing "the same" on a weekly basis.
According to Indeed's survey, the reasons for working more depend on the job workers are doing. Of those working from home, Indeed reported, 38% say they feel pressure to work extended hours, while 21% call it a toss-up between management pressure and pressure from customers or clients. A little less than half (43%) of on-site workers call the pressure "self-imposed.
While the data suggests the idea that those working from home don't work as hard, Indeed suggests, the technology that allows employees to work from home certainly clouds the boundaries between work and personal lives.
According to the Indeed study, 61% of remote workers and 53% of those working in the office find it "more difficult" to inplug from work at the end of the day. Indeed (no pun intended) some 39% of workers report checking their email from home outside work hours. Only 6% say they never check.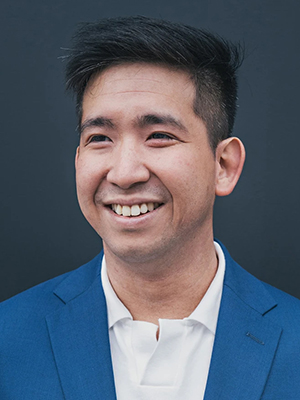 Not just a problem at work
Duncan So, the co-founder, head of empowerment and executive director of The Burnout Clinic, said the juxtaposition of work and family life that has occurred since the pandemic began can cause burnout not only at work, but at home, as well.
So, whose Toronto, Ontario, Canada-based clinic is committed to the practice, education and providing of expert care for people who struggle with burnout restore balance in their lives, admitted he once "picked my right eyebrow off" due to the anxiety.
"What we've noticed about burnout is that it can also happen outside the workplace," So recently told an audience at a webinar sponsored by the Best & Brightest Programs in partnership with NABR and Corp! Magazine. "When you start to map it toward life – our family, our social commitments – you can experience it, too. Perhaps it's a relationship. If you're a millennial still living at home, it could be with aging parents, it could be with a spouse or with your kids. Every day you're rigidly going through work and life as a big blur.
"What's really interesting is the word burnout is a metaphor," he added. "I like to think of it as when the flame inside you is extinguished. It's almost poetry. That's burnout."
Writing in Psychiatric Times back in August, Dr. Rashmi Parmar, a double board-certified adult and child psychiatrist with Newark, Calif.-based Community Psychiatry, pointed out the World Health Organization describes burnout as a "syndrome conceptualized as resulting from chronic workplace stress that has not been successfully managed."
While that kind of workplace stress has certainly increased in the last 18 months, it's not like burnout is a new thing. According to Parmar, some two-thirds of employees experienced some kind of burnout. According to a 2018 Gallup survey of some 7,500 fulltime workers, those suffering burnout were 63% more likely to take a sick day, 23% more likely to visit the emergency room and 2.6 times more likely to see new employment.
It doesn't always affect employee engagement. When the pandemic hit last year, many companies were forced to either close, downsize or pivot their businesses. Gallup's 2020 study showed workers helped with such pivots from a sense of "being united under a shared sense of purpose."
According to Parmar, though, those "pull together" attitudes didn't last long. They showed incredible resilience, Parmar wrote, "high levels of resilience can only be maintained for so long before it gives way to burnout." In the 2021 Indeed survey, two-thirds of workers say burnout has increased due to the pandemic.
So how do you combat that? Eve Lai, the 20-year human resources professional who sits on the Best & Brightest Programs San Francisco advisory board, said her company tried to come up with ways to lighten the load, to bring employees together, to foster a culture where everyone was helping everyone else get through it.
Her company scheduled events like:
Coffee with an executive, giving employees access to leadership to voice concerns.
A book club
Contests that centered around the company's values, vision and mission.
"My Roots, My Story" events, which encouraged employees to tell their stories, which were then turned into artwork hung up in the hallways.
While on full lockdown early on in the pandemic, the company created a virtual billboard, with people taking pictures and posting them.
Bringing people together
"Just these different things for people to connect, different ways for people to come together," Lai said. "We tried through communications, at our all-hands meetings, we sent out resources, posted it on our intranet about how to manage working from home. Prior to COVID, we did not have a work-from-home culture. Certainly if you had a computer at your house, or you had something unexpected come up, you'd work from home that day, but we didn't have this culture."
Around Memorial Day this year, Lai's company gave employees a paid week off just to say, as she put it, "Hey, we recognize everyone's working very hard, it's a tough time balancing everything and we just want you to take some time off."
The first thing leaders heard, Lai said, was predictable: "What about our customers?" Dai said leaders reassured their workers customers and clients would be taken care of.
"The management team said, 'don't worry about it, we'll take care of customer expectations, we want you to be off this week to try and recharge,'" Lai said. "We literally shut the company down for that entire week. We told people we did not want them coming on site, we didn't want them working, we wanted them to unplug … and recharge."
They weren't the only company doing that. In August, Nike announced it was closing its corporate offices for a week to give its employees a paid, week-long mental health break ahead of its anticipated September return-to-office plans.
According to the New York Post, Matt Marrazzo, a senior manager for the Oregon-based shoe maker, used a post on LinkedIn to confirm the plan.
"Our senior leaders are all sending a clear message: Take the time to unwind, destress and spend time with your loved ones. Do not work," he wrote," according to The Post. "It's not just a 'week off' for the team … It's an acknowledgment that we can prioritize mental health and still get work done … "This past year has been rough — we're all human! and living through a traumatic event! — but I'm hopeful that the empathy and grace we continue to show our teammates will have a positive impact on the culture of work moving forward."
The Burnout Clinic's Duncan So said they see burnout "a little differently," with four areas clinicians look at "from a clinical lens," including:
Can burnout behaviors be shifted?
Can we stop or resolve the limiting beliefs that at one time in your life protected you but now don't serve you any more and put you into overdrive?
Suppressed emotions – "A really big one especially coming into the pandemic," So said – with high anxiety, chronic worry.
"Anger can be triggered into rage, sadness can be triggered into depression," he said. "We have all these different emotions."
Inner conflicts. "A part of me wants to do this, but a part of me wants to do that." From a leadership or management position, that can be seen as "decision paralysis." The challenge with that is just doing nothing consumes so much energy.
At the clinic we define it as "When you expend more energy than you can recover as a habit. So said the initial strike of the pandemic had little to do with burnout, and "everything to do with anxiety." Workplace mental health, he said, became "Priority 1."
"Everyone moved into crisis management, whether you were in HR trying to figure out how the heck do we get everyone to work from home, or (employees) in crisis management in terms of how do I work at home and manage my family life when everything is colliding together?" So said. "We went from normalization where everything was sort of borderline hypnotic — we went to work, we got off work, we had some boundaries on work life – to suddenly everything intersecting and it just became one long work day. You woke up, took care of the kids, maybe going to school.
"It was sort of like work," he added. "And then you're on Zoom, and in the beginning it was sort of cool, right? In the beginning you could come in wearing your PJs, or a nice top but shorts on the bottom. Everything was sort of curious and new, and it was all sort of novel."
Then came the summer, when everyone started moving into fatigue mode, or Zoom fatigue. So now "you're on Zoom, your hair is maybe frazzled, men maybe are unshaven, eventually for many workplaces and a lot of leaders went from seeing you on Zoom to maybe complete black screen."
Here comes the blur
"The blur begins to happen … when boundaries are not just blurred but it becomes a habit," So said. "That's when it becomes a problem. Creating a habit is not actually very easy. Early on, washing your hands while singing happy birthday twice or the Pokemon theme song was kind of awkward. Now it's just normal. So you can imagine the flip side of it. Pre-pandemic when I'd leave my house without my cell phone, I'd panic. Now, if I leave my home without my mask, I freak out.  The pandemic has created these new habits, and undoing those habits is very difficult. That's just nature."
The anxiety may not be getting any better now that the threat of COVID appears to be easing up – daily cases were falling across the country in early October – and businesses are bringing people back to the workplace. It may just be that the cause of the anxiety is a little different.
Now, it's the question of whether workplaces are safe environments, and the presence of vaccine and/or testing mandates (or the lack thereof) putting pressure on employees. And workers who've spent the better part of the last 18 months working remotely have gotten used to it, and aren't really looking forward to giving it up.
Lai said she and her Bay Area human resources colleagues have noticed some resistance to a return to on-site working.
"For those who've been working 100% remote, yes … They haven't had a need to be on site, and there's a subset that's adapted to working from home," Lai said. "They enjoy not commuting -– in the Bay Area commutes are horrible; people say it's only 5 miles, but that 5 miles can take you 45 minutes – so we're actually working through a work-from-home policy, a hybrid work environment. We're trying to figure out what that looks like, what are the expectations for both the manager and the employee … we're trying to work that out."
The idea of returning to an office setting isn't causing any undue anxiety, Lai said, but the strict COVID-19 protocols being put in place by most businesses are a point of contention. Companies have been very cautious and very vigilant in managing COVID, she said.
"We follow all protocols, and in some cases we've been more stringent than the CDC or the government requires," Lai pointed out. "We haven't had an outbreak at work, but talking to some of the other companies in our network, they've had to shut down because they've had an outbreak. So it's those strict protocols that people are like, 'It's another day, and I have to go through these strict protocols at work in order to come on site. We encourage people to be diligent and to be honest about that."
Even the end of the pandemic might not mean the end of pandemic burnout, Duncan So cautions. Job turnover is likely; at the tail end of 2020, for instance, women were leaving the workplace because of the number of commitments they had dealing with caregiving.
"Burnout is going to be the same thing because people leaving the workplace are going to have a few challenges," So said. "Bigger picture – if you leave the workplace burned out there's a high likelihood you'll re-enter the workplace burned out. You may have rested a bit, but you'll go back into the habitual burnout habits. That will present an ongoing challenge that all workplaces will have to look at."